Get BT's 'Fibre 2' broadband for £29.99/month + a £50 BT Reward Card
This deal offers average download speeds of 74Mbps, there aren't any upfront fees to pay and it's on a 24-month contract.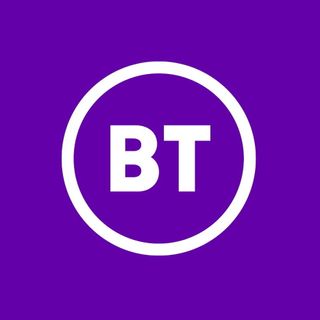 (Image credit: BT)
If you've been scouring the best broadband deals trying to find a decent package for a small to medium-sized property, we have something that might pique your interest.
Right now, you can get BT's popular 'Fibre 2' broadband, which offers average download speeds of 74Mbps, for just £29.99 a month - which is down from £35.99. This is a 24-month contract, you get unlimited data and there aren't any upfront fees to pay for it either. What's more, when you successfully sign up using this link, you'll also get a £50 BT Reward Card.
As we've mentioned above, with these speeds, no data limits and BT's dependable service, this broadband is a top choice for any small to medium-sized properties that have high usage. BT claims you'll be able to 'stream, game and download in HD on lots of devices at once' with this package and it even gives you a download and upload 'stay fast guarantee' for extra peace-of-mind.
You'll be eligible for the £50 Reward Card if you're a new BT Broadband customer and you'll receive it virtually and can spend it anywhere that accepts Mastercard either online or over the phone.
It is a broadband-only deal and doesn't include a phone service. But if you want to - and if you have a 'Full Fibre' connection - you can trial the 'Full Fibre 500' package for one month, which gives you 500Mbps average download speeds. The caveat of course is you'll need to be able to access this network to get this extra - as well as the fibre network for this deal - but this is something you can check directly with BT.
OUR BT BROADBAND DEAL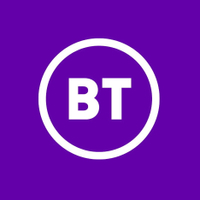 BT's 'Fibre 2' broadband | 74Mbps | £29.99 p/m | Unlimited data | 24-month contract | No upfront fees | +£50 BT Reward Card
With this deal from BT you get its most popular package, it's 'Fibre 2' broadband which gives average download speeds of 74Mbps, for just £29.99 a month. This is down from the usual price of £35.99 a month, it has unlimited data, no upfront fees to pay and it's a 24-month contract. Better still you get a £50 BT Reward Card to spend if you sign up successfully as a new customer. This package is ideal for small to medium-sized households who game, stream and download on multiple devices. However, you will also need to be able to access BT's fibre network if you want to make the most of it.
Why should you choose BT Broadband?
It's not just the great deals you can find like the one we've featured here that makes BT one of the UK's most popular broadband providers - there's a lot more to enjoy.
One of the most appealing aspects about BT's broadband is the wide selection of speeds you can get, which can essentially cover the needs of any household or business. From entry-level ADSL broadband, through to ultrafast 'Full Fibre' packages with speeds in excess of 900Mbps, all bases and budgets can be covered.
When you combine the above with its excellent customer service, the support it offers across multiple communications channels and the reliable connections you get via the Openreach network, it's not hard to see why millions of customers use this particular provider.
Another big draw is its TV and broadband bundles. While not quite as wide-ranging as Sky's offering, BT still has plenty of choice that can include all free-to-air channels, entertainment packages (which can include Sky Cinema), sports channels (with TNT Sports, formerly BT Sport) as well as the option to include popular streaming apps.
However, what can be drawback for some consumers is that BT Broadband does tend to sit at the more expensive end of the market - especially if you want to include extra tech and bolt-ons. Also, it only tends to have 24-month contracts, which might not be a flexible enough option for some.
So if this is the case, or you just want to compare BT's deals with other providers, enter your postcode into our widget below and we'll show you what else is available in your location.
Loading...
Sign up to receive daily breaking news, reviews, opinion, analysis, deals and more from the world of tech.
Rich is a freelance copywriter and content strategist with over 10 years' experience. His career has seen him work in-house and in various agencies, producing online and offline content marketing campaigns and copywriting for clients in the energy industry.