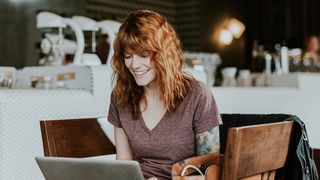 (Image credit: Crucial)
We've all been there; you're halfway through working on an important project, when all of a sudden disaster strikes. Your laptop packs up, or perhaps your cloud-saved data gets corrupted or you're denied access. There are few feelings worse than losing hours of progress like this.
Everyone knows physical backups are the best plan to safely secure your valuable files, so it's a smart idea to equip yourself with an external drive for backing up your work. We recommend using a portable SSD for this - like the Crucial X10 Pro - so you can securely back up your projects wherever you are.
After all, plenty of creatives don't spend all their time simply sitting in front of a desktop PC; if you're working in digital photography or filmmaking, chances are you're going to be spending time at a studio, shooting on-location, or even just going out into the wilderness to take photos.
You won't always be able to rely on a strong enough internet connection when you're out and about, and that can really slow you down too. With the high transfer speeds and large storage capacities of today's external SSDs, you can quickly and easily back up all your files: here's how to do it.
How to back up your files
If you've got a modern portable SSD like the Crucial X10 Pro, backing up your files is thankfully a very easy process. The X10 Pro - for example - uses a straightforward USB-C connection, meaning you can easily plug it into a laptop, tablet, or camera.
Once you've connected it, it's as simple as opening up File Explorer (or Finder, if you're using an Apple device) and making a copy of the files you want to back up before moving them onto the portable drive. Job done!
And that's lightning-quick too thanks to sequential read and write speeds up to 2,100/2,000MB/s, so wave goodbye to progress bars.
The importance of backups
Ultimately, nobody is more in charge of your own data than you are. In today's increasingly cloud-reliant world, it's wise to ensure that you maintain local copies of your work; products like the Crucial X10 Pro let you do this, and fuss-free compatibility makes it easier than ever before.
If you're working with sensitive files - say, unreleased footage from an important project - then don't worry: the X10 Pro packs password protection and hardware encryption features that help keep your files safe and secure from prying eyes. And with a rugged exterior casing that has you covered with drop, splash and dustproof resistance, you won't need to worry about damaging it when you're out in the world getting your creative juices flowing.
Sign up to receive daily breaking news, reviews, opinion, analysis, deals and more from the world of tech.