If Charles Dickens had access to the Muppets when he was writing A Christmas Carol then his classic novel may have turned out with a laugh or two more in the mix. Don't worry Dickens, your writing isn't too bad, but you'd have enjoyed a Muppet Christmas Carol stream, which is now available to watch from and get you in the spirit (so to speak). 
The Muppet Christmas Carol - fact file
Year: 1992
Run time: 120 mins
Director: Brian Henson
Stars: Michael Caine, Steve Whitmire, Frank Oz
Rotten Tomatoes rating: 74%
While the Muppets are here to make sure you feel festive, Michael Caine plays it straight as Ebenezer Scrooge. The result is that classic Dickensian feel which the original novel captured so well, only with a more festive fun edge to the tale. 
This was directed by Brian Henson, the son of The Muppets creator Jim Henson. He took over the movie after his father passed away, giving himself to the process. The result is a comedy that also touches on the darker side of things just as the original story intended. Just with more catchy tunes.
Kermit, Miss Piggy and all their pals make appearances bringing the laughs with them. A great way to get in the festive spirit and you can do it wherever and whenever you like using this streaming guide. So keep reading to see where to stream The Muppet Christmas Carol and know me better man!
Can I watch The Muppet Christmas Carol on Netflix?
Netflix doesn't have The Muppet Christmas Carol this year, puppet fans. There are other subscription options to find in your local area below though, so see if you're still able to get it free as part of your plan by reading on. 
Can I watch The Muppet Christmas Carol on Amazon Prime Video?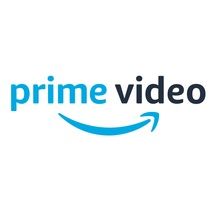 This year Amazon hasn't managed to get The Muppet Christmas Carol thrown into its complimentary movie list for subscribers either. But there are more viewing options suited to your region that you can pick from below.
Can I watch The Muppet Christmas Carol on Disney Plus?
Yes you can! For those lucky enough to be in the US, Canada, Australia or New Zealand - we suggest you subscribe now to get your fix of this Christmas movie. The best part is that Disney Plus offers a 7-day trial so you could literally sign up just to watch the movie and then cancel your trial. 

Where to stream The Muppet Christmas Carol in the US
You are spoilt for choice this year with streaming platforms, choose between Disney Plus, DIRECTV, or Freeform. And if you'd rather just a one-off payment then these pay per view options mean you're free to enjoy the movie anywhere you like, streamed over the internet:
PlayStation - $2.99
Amazon - $2.99
YouTube - $2.99
Apple TV - $2.99
Google Play - $2.99
Vudu - $2.99
Fandango NOW - $2.99
DIRECTV- $2.99

Where to stream The Muppet Christmas Carol in the UK
Although you can't access Disney Plus in the UK it's not all bad news, this year Sky has nabbed the right to show The Muppet Christmas Carol meaning any Sky or NOW TV subscribers with the right deals can enjoy the movie for free. 
Disney Life also has this on offer for subscribers. If you don't have either of those you can always buy the movie from one of the options below.
Microsoft - £4.99
Sky Store - £5.99
Amazon - £4.99
Google Play - £4.99 
YouTube - £4.99 
TalkTalk TV - £4.99
Rakuten TV - £4.99 
Apple - £4.99 

Where to stream The Muppet Christmas Carol in Canada
Disney Plus is your only streaming platform with the film in stock, but there are plenty of other platforms where you can rent the film:  
Cineplex - $3.99
PlayStation - $3.49
YouTube - $3.99
Apple TV - $3.99
Google Play - $3.99

Where to stream The Muppet Christmas Carol in Australia
This year Australians are in luck, as Disney Plus has come to the rescue, are since that will offer The Muppet Christmas Carol for free as part of the deal. For everyone else these are your cheaper-than-last-year viewing options:
Apple TV - $3.99
YouTube - $3.99
Google Play - $3.99

How to stream The Muppet Christmas Carol from anywhere in the world
The Muppet Christmas fun isn't that easy to get in the English-speaking countries we've listed above, so we'd presume that it will be completely impossible in some other countries.
If you fall into that boat - wanting to watch The Muppet Christmas Christmas Carol but without anybody making it available to stream in your country - then we can't think of any alternative but to use a VPN and virtually change your IP address to a country in the world that is streaming it (you know, that or buy a DVD!).
We've tested all of the major VPN services and we rate ExpressVPN as the absolute best. It's compatible with all of your devices, supports most streaming services and ranks amongst the fastest. You can even install it on devices like an Amazon Fire TV Stick, Apple TV, Xbox and PlayStation.
Where can I watch using a VPN?
A VPN will enable you to watch the film from literally anywhere. So that obviously includes: US, UK, Israel, Belgium, Canada, Germany, Denmark, India, Netherlands, Spain, Brazil, Belgium, Romania, Mexico, France, Sweden, Italy, Portugal, Czech Republic, Ireland, Poland, Kenya, Hungary, South Africa, Indonesia, China, Nigeria, Bangladesh, Russia, Japan, Egypt and more!
Main image courtesy of Walt Disney Studios