£15 per month. That's what you can now pay for Samsung Galaxy S9 deals, less than a year into its status as the 2018 flagship Samsung smartphone. And that's not even a special price for Black Friday and Cyber Monday - it's the new normal.
Galaxy S9 deals have been some of our favourites in mobile phone land in 2018. Just a couple of months after release we started seeing sub-£25 per month tariffs on Samsung's latest and greatest flagship phone and the good times continue to roll. The £23 per month tariffs that we've been bigging up for ages are still being rocked by a few of the major UK online smartphone retailers. After that big data deals are probably the best value at the moment. 30GB is a good spot right now, with EE - the UK's fastest 4G network - leading the way when the data limits start escalating.
You can compare Galaxy S9 deals and get the best data, call and text allowance for for your needs using our daily refreshed comparison chart. Or scroll down to our handpicked S9 deals below to see which are the hot ones you should take advantage of now.
And for the lowdown on the fantastic flagship phone from Samsung, scroll even further for our whistle-stop review below (or just head to our Samsung Galaxy S9 review here). The Galaxy S9 is certainly a great phone, now use our chart to compare deals and get a great price...
Compare Galaxy S9 deals with our price comparison:
Galaxy S9 deals: today's best on contract in the UK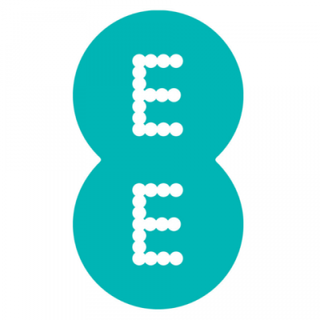 Samsung Galaxy S9 | £230 upfront (with 10OFF code) | 1GB data | Unlimited minutes and texts | £15pm
Come. To. MAMA! This is the very first time we've seen the Samsung Galaxy S9 fall to a measly £15 per month. Naturally that pushes the upfront spend skywards, but it means that the total two year cost is down to £590 when you use our exclusive 10OFF discount code. Remarkable value on this 2019 flagship. Total cost over 24 months is £590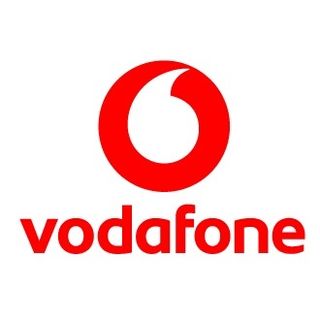 Samsung Galaxy S9 | £100 upfront (with 10OFF code) | 4GB data | Unlimited minutes and texts | £23pm
£23 per a month on Vodafone has been one of our fave Samsung Galaxy S9 deals on the market for a while. This remains a sensational price (especially as it has just dropped a little). 4GB of data will suit a lot of people just fine and those £23 monthly bills are just staggering value. Total cost over 24 months is £652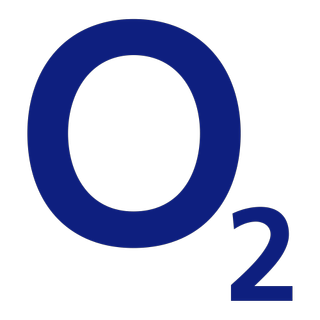 Samsung Galaxy S9 | FREE upfront | 15GB data | Unlimited minutes and texts | £34pm
15GB a month is a really nice data limit to be at. That's loads of licence for browsing the web and checking emails from Wi-Fi, with plenty of streaming available, too. Other perks to this particular S9 deal are the complete absence of upfront spend and O2's Priority rewards for free coffees and cheap dinners. Total cost over 24 months is £816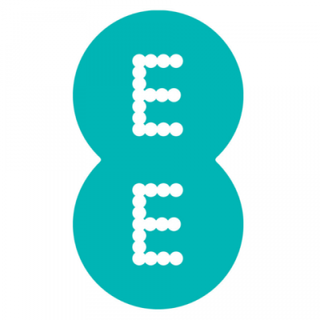 Samsung Galaxy S9 | FREE upfront | 30GB data | Unlimited mins and texts | £33pm
If you require 30 glorious GB of data for all your streaming and surfing needs away from Wi-Fi, then look no further than this Samsung S9 deal from Affordable Mobiles. The handset is absolutely FREE upfront and then it's a perfectly reasonable £33 per month. Tremendous value, and it just came down in price...again, giving you £20 cashback as well. Total cost over 24 months is £792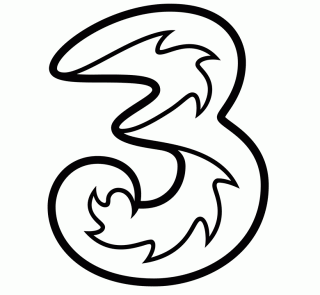 Samsung Galaxy S9 | £79 upfront | All-you-can-eat data | Unlimited minutes and texts | £41pm
Three may not have the pricing fire power of the other networks, but it does have a handy trick up its sleeve to persuade you to grab your new S9 contract with the numerical network. This tariff gives you absolutely unlimited data - the kind of volume other networks just can't reach. And the price just came down to an all-time low. Total cost over 24 months is £1063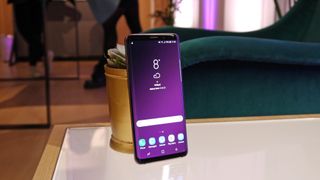 Samsung Galaxy S9 review
Incremental upgrade with one hell of a camera
Screen size: 5.8-inches | Resolution: QHD+ | Rear camera: 12MP | Weight: 163g | OS: Android 8 Oreo | RAM: 4GB | Storage: 64GB | External storage: microSD up to 400GB | Battery: 3000mAh
Incredible camera
Convenient finger scanner
Improvement on the astonishing S8...
...but not by much
Augmented reality not fully realised
So it's finally here, and our general impressions are predictably positive. The Samsung Galaxy S9 is really all about the camera, with most of the unveiling ceremony concentrating on the improvements that have been made to the front and rear snappers. It comes out of the box running off Android's latest Oreo operating system and a new chipset should make your using experience as swift as possible. We only wish it improved on the Galaxy S8 more...
Read TechRadar's Samsung Galaxy S9 review

Galaxy S9 deals: best by network
EE, O2, Vodafone or Three? Whether you have a preference or not, below you'll find some of our favourite Galaxy S9 deals available from each major network.

Galaxy S9 deals: best on EE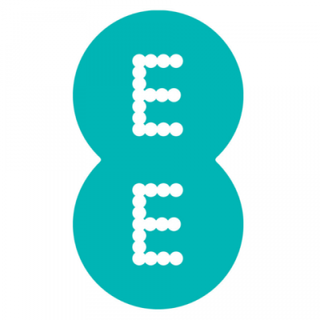 Samsung Galaxy S9 | £230 upfront (with 10OFF code) | 1GB data | Unlimited minutes and texts | £15pm
Come. To. MAMA! This is the very first time we've seen the Samsung Galaxy S9 fall to a measly £15 per month. Naturally that pushes the upfront spend skywards, but it means that the total two year cost is down to £590 when you use our exclusive 10OFF discount code. Remarkable value on this 2019 flagship. Total cost over 24 months is £590
Samsung Galaxy S9 | £150 upfront | 4GB data | Unlimited mins and texts | £22pm
EE is finally a force to be reckoned with at the cheaper end of the Galaxy S9 spectrum. We admit that there's a lot to pay at the start, but we're absolutely loving those £22 monthly bills. 4GB is a decent amount of data to have in store and of course you'll be on the UK's fastest 4G network. All round greatness from Affordable Mobiles here. Total cost over 24 months is £678
Samsung Galaxy S9 | FREE upfront | 30GB data | Unlimited mins and texts | £33pm
If you require 30 glorious GB of data for all your streaming and surfing needs away from Wi-Fi, then look no further than this Samsung S9 deal from Affordable Mobiles. The handset is absolutely FREE upfront and then it's a perfectly reasonable £33 per month. Tremendous value, and it just came down in price...again, giving you £20 cashback as well. Total cost over 24 months is £792
Galaxy S9 deals: best on O2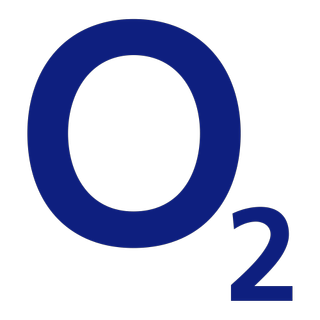 Samsung Galaxy S9 | £165 upfront (with 10OFF code) | 1GB data | Unlimited minutes and texts | £18pm
O2 has joined the cheap bills party with this 1GB tariff on the S9. There's a lot to pay upfront, but the bills come down to a very attractive sub-£20. We like. Total cost over 24 months is £597
Samsung Galaxy S9 | £110 upfront (with 10OFF code) | 3GB data | 1000 minutes | Unlimited texts | £23pm
This is one of the Samsung Galaxy S9 deals that we've been loving the most over the last few months. Ridiculously cheap monthly bills make the upfront spend easier to swallow and 3GB isn't a bad amount of data to have either. Total cost over 24 months is £652
Samsung Galaxy S9 | FREE upfront | 15GB data | Unlimited minutes and texts | £34pm
15GB a month is a really nice data limit to be at. That's loads of licence for browsing the web and checking emails from Wi-Fi, with plenty of streaming available, too. Other perks to this particular S9 deal are the complete absence of upfront spend and O2's Priority rewards for free coffees and cheap dinners. Total cost over 24 months is £816
Galaxy S9 deals: best on Vodafone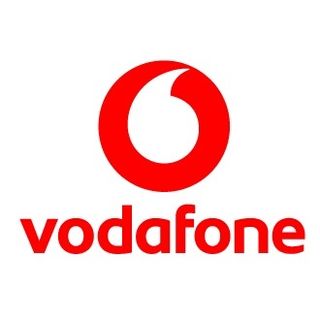 Samsung Galaxy S9 | £100 upfront (with 10OFF code) | 4GB data | Unlimited minutes and texts | £23pm
£23 per a month on Vodafone has been one of our fave Samsung Galaxy S9 deals on the market for a while. This remains a sensational price (especially as it just went down by a little). 4GB of data will suit a lot of people just fine and those £23 monthly bills are just staggering value. Total cost over 24 months is £652
Samsung Galaxy S9 | £79.99 upfront | 16GB data | Unlimited minutes and texts | £32pm
It's a big welcome back to an old favourite. Some of Vodafone's great value 16GB tariffs have returned, and the Galaxy S9 hasn't been left out of the party. It's a nicely rounded deal this one, with an OK upfront shout and then perfectly decent monthly payments as well. And 16GB of data each month will be more than enough for most mortals. Total cost over 24 months is £847.99
Galaxy S9 deals: best on Three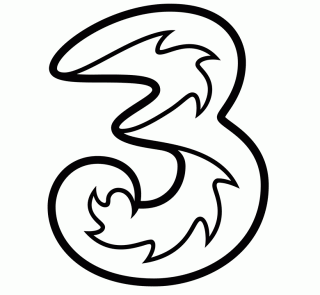 Samsung Galaxy S9 | £49.99 upfront | 4GB data | Unlimited minutes and texts | £36pm
Three isn't usually exactly what we'd call 'cheap' when it comes to the Samsung Galaxy S9, and this most affordable tariff used to include a mighty 30GB of data a month rather than the much more meagre 4GB it now demonstrates. All our love for Three right now is for the incredible AYCE price below. Total cost over 24 months is £913.99
Samsung Galaxy S9 | £79 upfront | All-you-can-eat data | Unlimited minutes and texts | £41pm
Three may not have the pricing fire power of the other networks, but it does have a handy trick up its sleeve to persuade you to grab your new S9 contract with the numerical network. This tariff gives you absolutely unlimited data - the kind of volume other networks just can't reach. And the price just came down to an all-time low. Total cost over 24 months is £1063