What's a good super-cheap, small 4K TV for streaming?
Personal Shopper: TechRadar's experts answer your tech buying advice questions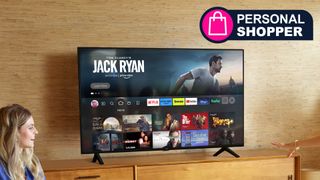 (Image credit: Amazon)
"Hello. I'm having a new home built, and having not had a TV for the last decade, I want to have one now that I am watching things on my son's Netflix account on my laptop. But I don't want anything very big, it will be wall mounted, and I want to spend under £200. I am not in a rush to buy, but any advice would be very welcome."
Harold, UK
Matt Bolton, Managing Editor, Entertainment responds:
Before we talk about TVs, we need to talk about your use of your son's Netflix account. I'm sorry to say that you may not be able to keep using it anymore because Netflix has decided that it doesn't want people to share passwords with anyone who doesn't live with them. You can read more about Netflix's password crackdown here, but here's the short version: your son will likely receive a message telling him that your use of his account is not permitted and that he has the option of either paying an extra charge to permit you to keep accessing the account, or you can create your own account. The silver lining is that you can move your profile from your son's Netflix account over to your new account if that's what you do, so you can keep your viewing history.
Now that the bad news is out of the way, let's talk about TVs! My first piece of advice is that if you don't need to buy straight away, you should wait until Black Friday 2023, which will be at the end of November. There are always major discounts on cheaper TVs then, and it means you'll be able to get something within your budget that's much more capable – and that's much more responsive and easier to use when you're browsing the apps.
There will be plenty of smart TVs available in smaller sizes, and in the kind of price range you're talking about. We have a guide to the best 40- to 43-inch TVs, and I think you should look at this size if you're wall-mounting your TV. Normally, affordable TVs in this size are around £300-£400 in the UK – but as I mentioned, they will drop by 30% or 40% when Black Friday comes.
In particular, I would suggest looking at Amazon Fire TV models. These have very good streaming support and always get strong discounts. Over Amazon Prime Day in July, one 43-inch model fell to just £119 instead of £429! I bought one of these – and if you are able to get a deal like that on Black Friday, I think you'll be very happy. I can't promise you'll get a discount that large on Black Friday – I cannot, alas, predict the future – but I think you'll be able to find something equivalent. There are lots of different Amazon Fire TV models, so rather than recommend one in particular, I'm going to stick with suggesting you look at the whole range, to see which one will fit in your budget. For under £200, I think you'll be satisfied with any of them.
If you think even a 40-inch model will be too large, or you decide you want to spend less, then take a look at the best 32-inch TVs, which are regularly available for your budget – but I think you'll be happier with the ease of use if you get a larger TV, where you can see what you're doing more easily. And practically all of these TVs can be wall-mounted. Do double-check whichever one you decide to buy, of course, and don't forget you'll need to budget for the wall mount too!
Want to ask your own question? Read about our Ask An Expert service – or you can click here to email AskTheExperts@techradar.com.
Get daily insight, inspiration and deals in your inbox
Get the hottest deals available in your inbox plus news, reviews, opinion, analysis and more from the TechRadar team.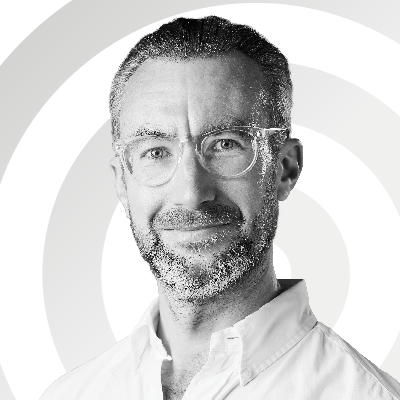 Managing Editor, Entertainment
Matt is TechRadar's Managing Editor for Entertainment, meaning he's in charge of persuading our team of writers and reviewers to watch the latest TV shows and movies on gorgeous TVs and listen to fantastic speakers and headphones. It's a tough task, as you can imagine. Matt has over a decade of experience in tech publishing, and previously ran the TV & audio coverage for our colleagues at T3.com, and before that he edited T3 magazine. During his career, he's also contributed to places as varied as Creative Bloq, PC Gamer, PetsRadar, MacLife, and Edge. TV and movie nerdism is his speciality, and he goes to the cinema three times a week. He's always happy to explain the virtues of Dolby Vision over a drink, but he might need to use props, like he's explaining the offside rule.