These 6 new TV dramas have a flawless 100% Rotten Tomatoes score in 2023 so far
Six new dramas with a perfect score on Rotten Tomatoes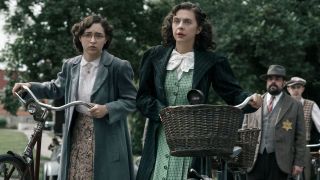 (Image credit: National Geographic Studios)
We're only halfway through 2023 and there's already been loads of new hit TV shows that could have easily flown under the radar. Between The Last Of Us premiering, the epic end of Succession, Poker Face and Happy Valley, there has been a relentless stream of big buzzy series to enjoy.
But what that inevitably means is that you might miss out on some great new shows. With Netflix, Max, Hulu, Prime Video, Disney Plus and the myriad of more conventional broadcasters pumping out new content at a furious rate, it can sometimes feel like a laborious task to sift through everything to find what's been critically acclaimed.
That's where we've got you covered, with the help of Rotten Tomatoes. Now, lots of shows do well, and rank in the 80th or 90th percentile of critical reactions, but some are rarer things. Shows with perfect ratings are hard to come by and are part of the rare 100% on Rotten Tomatoes club.
Although, there have been six new additions to this club in recent times, and you can find out more about all of them as well as where to watch them on the best streaming services below.
Drops Of God
As well as the Ted Lasso swansong, starry new dramas Silo and Hello Tomorrow! have dominated Apple TV Plus in 2023, but it's another dark drama that has earned a perfect score on Rotten Tomatoes.
Drops Of God is adapted from Tadashi Agi's manga series of the same name and follows a young woman named Camille Léger, who discovers in the aftermath of her estranged father's death that he has left her a rather unusual inheritance.
Travelling to Tokyo, she is informed that she stands to inherit his 87,000-bottle wine cellar, which is worth nearly $150 million, but to get it, she must best his protege, Issei Tomine, in a series of challenges.
The challenges send Camille, who was trained so fanatically by her father as a little girl that she turned against wine, to a place she would rather not go, while Issei becomes convinced he cannot compete with genetic inheritance and decides to use other methods.
A gripping drama, critics praised the show's first season for its stylish setup, darkness and pacy plot, with the eight episodes whipping by in no time.
Available to stream on Apple TV Plus worldwide.
A Small Light
Another stylish drama that has found itself overshadowed by bigger, more established beasts, A Small Light seems to have wowed critics on Rotten Tomatoes. They applauded the show's power and understatement in dealing with such iconic historical figures and showing a new side of a period of time that has been so often put on film.
The show is about the largely untold story of one of most of the most iconic figures of the 20th century. It follows Miep Gies, a secretary at spice importer Opekta, who helped her boss, Otto Frank, his family, including daughter Anne, and other Jewish refugees go into hiding during World War II after the German invasion of the Netherlands.
The series documents Gies' bravery and how she ultimately would help publish Frank's diary, a book that remains one of the best-selling memoirs in history. The Morning Show star Bel Powley plays Gies, with Liev Schreiber, Joe Cole, Amira Casar and Billie Boullet in supporting roles.
Available to stream on Disney Plus worldwide.
Rough Diamonds
The next critical darling is on Netflix and we're off to the normally rather sleepy city of Antwerp, Belgium for Rough Diamonds. The show is built around Kevin Janssens' Noah Wolfson, who abandoned his Haredi Jewish upbringing and moved away to start anew. But, after the suicide of his younger brother, Yanki, he feels compelled to return.
Upon arriving, he tries Upon his return, Noah reconnects with the Haredi community and quickly discovers that his family's diamond trading business is being squeezed by the right side of the law, in the face of a young local prosecutor, keen to make his name, and by the wrong side of the law...
Critics praised the show's complex story arcs as well as branding a high-quality slice of crime drama, giving it a perfect score on Rotten Tomatoes.
Available to stream on Netflix worldwide.
Class of '07
Not to be confused with Class of 09, the new Hulu thriller about young FBI recruits, Class of 07 is an Australian teen drama with a taste of the apocalypse.
Led by American Gods' star Emily Browning, the show begins during the 10-year reunion of an all-girls high school. With old tensions already resurfacing, Ridge Heights Catholic Ladies College is then hit by an apocalyptic tidal wave. Now, the reunited classmates must find a way to survive on the island peak of their old high school campus, with old scores still there to be settled.
Critics went wild for the show's vicious humor and edge-of-your-seat thrills and are hoping for more. The series earned itself a 100% rating on Rotten Tomatoes, thanks to its comedy edge.
Available to stream on Prime Video worldwide.
Red Rose
From apocalyptic Australia to Northern England, the makers of Sex Education unleashed another high-school drama last year on Netflix, only one that's much, much bloodier.
Set in the town of Bolton, just outside Manchester, the show follows a group of friends enjoying their final summer before they head to college. Then, when one of the gang decides to download a mysterious app called "Red Rose", which begins to make ever more gruesome demands...
Critics have called it a mixture of Black Mirror and The Exorcist, highlighting the fact that each episode is tightly wound and utterly gripping. Hence, the TV shows has a maximum score on Rotten Tomatoes.
Available to stream on BBC iPlayer in the UK and Netflix everywhere else.
Katla
This TV show takes us to Iceland for our final instalment of the 100% club, and Katla is a good old-fashioned mystery. Set in the small town of Vik, a tiny place in the shadow of the Katla volcano, the show begins following those hardy survivors who remain, a year after an eruption of the Katla made the town basically unhabitable.
Then, one day, an ash-caked woman who apparently disappeared 20 years earlier returns to the village, looking as she did back then. If that wasn't enough, more victims of the volcano begin to return, causing locals and experts to team up to find just what's going on.
Reviewers lavished praise on the show, particularly the unexpected plot turns and the performances of the key cast, which gave it a 100% score on Rotten Tomatoes.
Available to stream on Netflix worldwide.
Sign up for Black Friday email alerts!
Get the hottest deals available in your inbox plus news, reviews, opinion, analysis and more from the TechRadar team.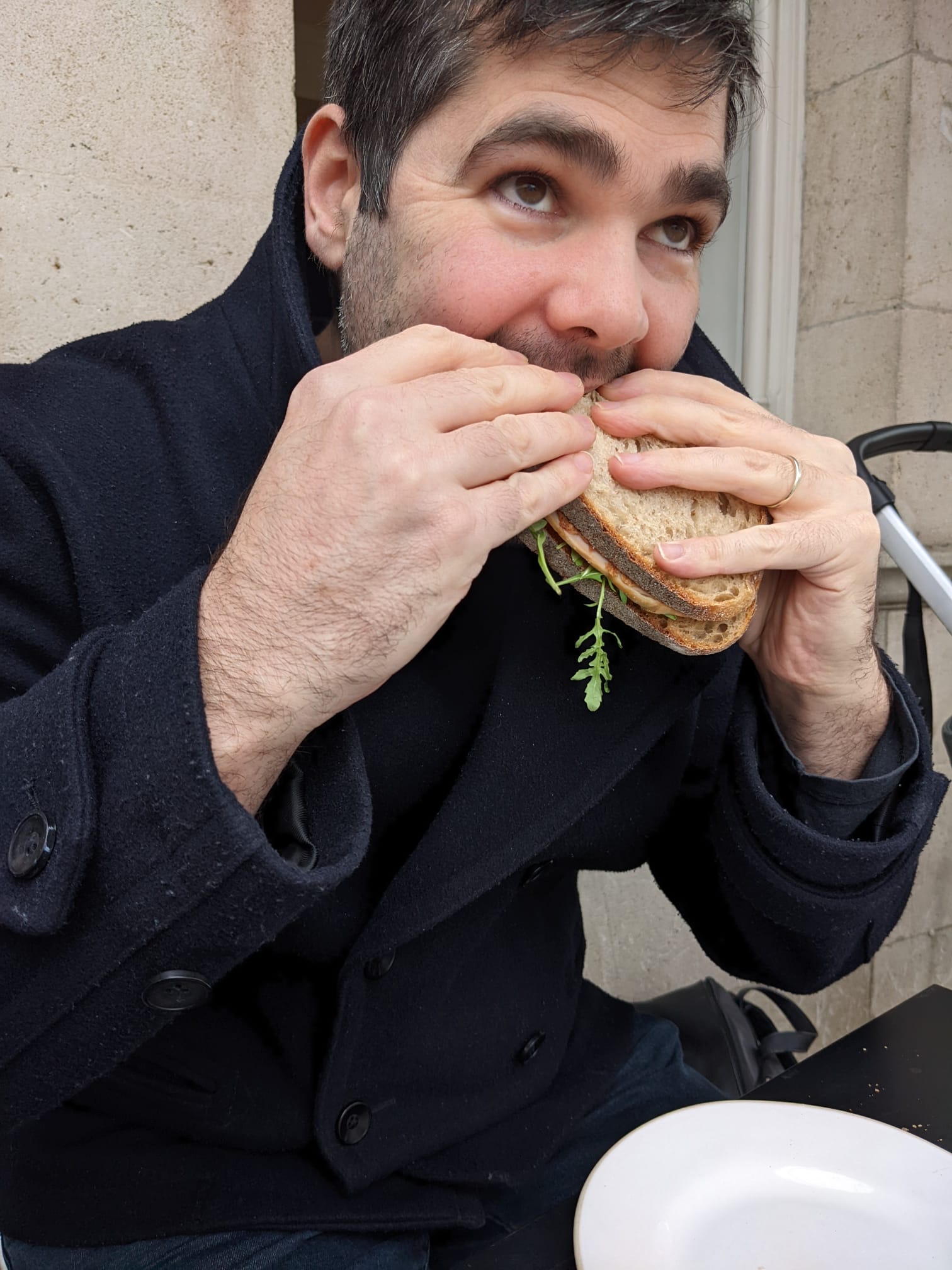 Freelance Entertainment Writer
Tom Goodwyn was formerly TechRadar's Senior Entertainment Editor. He's now a freelancer writing about TV shows, documentaries and movies across streaming services, theaters and beyond. Based in East London, he loves nothing more than spending all day in a movie theater, well, he did before he had two small children…