Netflix and Disney Plus price rises mean streaming now costs more than cable TV
Netflix and Disney Plus price rises mean a typical US home's streaming bills now cost more than cable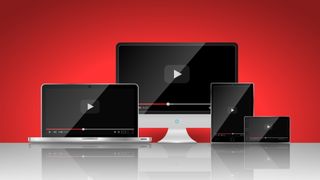 The days of cheap TV and movie streaming are coming to an end. A new report by the Financial Times shows that thanks to recent price rises by pretty much all of the best streaming services, a basket of the top US streaming services now costs an average $87 a month. That's up from $73 a year ago.
It's a very different landscape to the one that delighted 'cord cutters', who happily chucked their cable subscriptions in favour of much cheaper options such as Netflix or Disney Plus. As interest rates have risen and competition has become more fierce, streamers are finding it harder to deliver the growth their investors want – and that means they're upping prices, removing content and cracking down on account sharing.
Just last week, it was announced that Disney Plus and Hulu fees were going up – Disney had already raised prices in December 2022. Disney Plus has followed in the footsteps of Netflix, which confirmed that prices were going up in March last year. It has also since removed its cheapest ad-free plan in a bid to garner more revenue.
The big question now is whether that's sustainable. The FT quotes Rich Greenfield, an analyst at LightShed Partners, who asks: "Does cutting back on content and raising prices work? Can you raise prices another 30-plus per cent, reduce content spending and continue to grow subscriptions or maintain subscriptions?"
The short answer is: maybe.
Have streaming services become too expensive?
The issue here isn't that a streaming service has become more expensive. It's that almost all of them have, within a few months of each other. In addition to Netflix, Disney Plus and Hulu, Peacock is going up this month, Apple TV Plus has already gone up and the move to Max put some subscribers' prices up too. This isn't just isolated to video streaming either, with services like Tidal also joining the music streaming price hike.
In many cases these are pretty big increases – typically around 15% or even more. For example, in the case of Disney Plus, the Premium service is going up from $10.99 a month to $13.99 a month. That's a 27% price hike. Hands up how many of you got a 27% wage rise since last year?
And that's the problem here, because of course streaming isn't the only thing that's going up in price. I'm sure it's just a matter of time before my local supermarket starts putting security tags on scallions. With the cost of living continuing to skyrocket, non-essential streaming services are a prime target for cost-cutting.
That's definitely been the case for me. I used to subscribe to everything all of the time, but I'm now a committed churner, only subscribing to services for as long as I need to watch specific shows and then canceling them again. Others, like our editor in chief Lance Ulanoff, who spends over $3,000 a year on streaming, internet and cable, would sooner cancel cable than lose his streaming service subscriptions.
Is there a way to avoid overpaying for streaming?
There are ways to get around the price hikes, such as paying annually (where that's possible; not every streamer offers an annual plan) to get a discount, dropping down to a lower quality level or – gasp! – going for one of the ad-funded tiers instead.
But there's another issue, which is that you're only going to consider these cost limiting options if the streamer has shows worth watching. In a special TechRadar report, we found that only half of tech fans who took part in a survey would cancel their streaming subscriptions to save money.
And with the writers' and actors' strike ongoing, we're likely to see a distinct dip in the amount of new material available to stream in the coming months. As analysts at media consultancy Enders told the FT: "[Disney] is asking more and more of the customer . . . while the amount of new content on offer will likely decline."
The streamers aren't going to reverse their price cuts. But if churn rates go up with more of us canceling our previously ongoing subscriptions to save money, that could become a headache for the streamers. While the era of cheap streaming is probably over, the same could be said for the era of streamers reporting record new subscribers every quarter. We might not be able to take cheap streaming for granted any more, but the streamers can't take our subscription fees for granted either.
Sign up for Black Friday email alerts!
Get the hottest deals available in your inbox plus news, reviews, opinion, analysis and more from the TechRadar team.
Contributor
Writer, broadcaster, musician and kitchen gadget obsessive Carrie Marshall (Twitter) has been writing about tech since 1998, contributing sage advice and odd opinions to all kinds of magazines and websites as well as writing more than a dozen books. Her memoir, Carrie Kills A Man, is on sale now. She is the singer in Glaswegian rock band HAVR.