Euro 2024 scores a huge own goal by lacking 4K TV broadcasts
Even if you have a 4K sports channel, you won't get the Euros in Ultra HD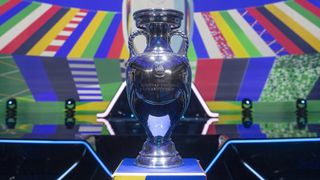 (Image credit: Getty Images)
Euro 2024 producers reportedly announced that the competition will not be produced in 4K, which obviously means it can't be broadcast on TV in 4K. With broadcast rights shared between BBC and ITV in the UK, and Fox in the US, it is yet another major football (soccer for US readers) event that will not be broadcast in Ultra HD.
The announcement came at the Sky Sport Summit 2023 that UEFA had decided not to produce Euro 2024 in UHD – also known as 4K (via FlatpanelsHD). This was in turn confirmed by broadcaster Karl Petermichl, head of distribution at public broadcaster ORF in Austria, who said on Twitter:
"Unfortunately I just received the confirmation from EURO 2024 production committee, that there will be no UHD production in Germany"
unfortunately I just received the confirmation from EURO 2024 production committee, that there will be no UHD production in Germany...July 13, 2023
According to Broadband TV News, organizers of the 2024 Paris Olympics aim to broadcast the event in 4K. This year's Superbowl was able to broadcast in 4K with Dolby Vision HDR – and even if it was only through Comcast Xfinity, it was still a step in the right direction. So it does raise the question; is soccer behind the times?
Opinion: yet another sports broadcasting blow
With the best 4K TVs becoming more affordable and accessible to people nowadays, it's unclear why major sporting events still struggle to support 4K in the age of streaming. Sporting events are some of the first to experiment with new technologies, as demonstrated by BT Sport streaming a rugby match between Bristol Bears and Saracens in March 2022 in 8K. Yet, it's another step back when one of the biggest competitions in soccer, the world's most popular sport, will not be broadcast in 4K.
Something Euro 2024 producers need to consider is viewership. The Superbowl was viewed by an average of over 110 million people and an effort was made to at least try to get the best out of viewers' 4K TVs.
So it seems bizarre that the Euro 2024 producers have decided not to push forward like their American football counterparts. This is considering the success of Euro 2020, which was delayed until 2021, which was viewed, according to UEFA, by a viewership of over 320 million for the final alone and 5.2 billion cumulatively over the course of the competition.
Football is an energetic, high-energy sport centered around a big atmosphere and lends itself to striking visuals guaranteed to shine on the best TVs for sports.
Back in 2018, broadcasters faced numerous headaches when trying to show the World Cup in 4K with regular bandwidth problems hampering the occasion. But, are we really saying that when Euro 2024 rolls around, six years after this, we're not prepared to even try again?
It's just over 12 months until Euro 2024 kicks off on 7th September, so here's hoping that producers may change their plans, but as it stands, it's not good news for those who own one of the best TVs and sports fans.
Sign up for Black Friday email alerts!
Get the hottest deals available in your inbox plus news, reviews, opinion, analysis and more from the TechRadar team.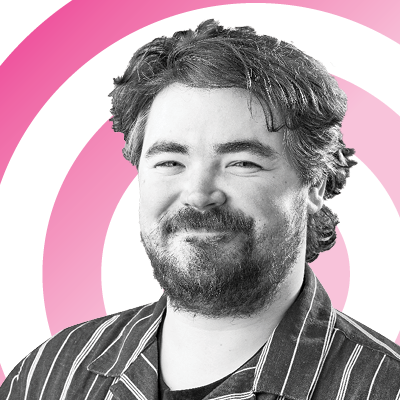 TV Hardware Staff Writer, Home Entertainment
James is the TV Hardware Staff Writer at TechRadar. Before joining the team, he worked at a major UK based AV retailer selling TV and audio equipment, where he was either telling customers the difference between OLED and QLED or being wowed by watching a PS5 run on the LG 65G2. When not writing about the latest TV tech, James can be found gaming, reading, watching rugby or coming up with another idea for a novel.