How to record your iPhone or iPad screen on a Mac
Capture video from your iPhone or iPad's screen using QuickTime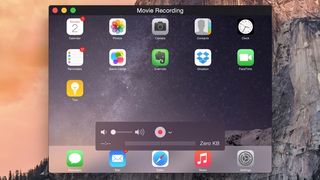 Introduction
Recording footage from iOS devices has previously been something of a kludge, requiring bespoke (and quite expensive) hardware, jailbreaking or the help of a third-party utility that enables you to AirPlay to your Mac. No longer. If you're running the latest operating systems - iOS 8 for your iPhone or iPad and OS X Yosemite on your Mac - you can now record directly from your device to your Mac using QuickTime Player.
You might especially want to do this if you're a developer. If you're about to release an app or game, it pays to take advantage of the App Store's video previews, and also to put gameplay footage/app walkthroughs on your own website and YouTube, of course.
Right on time
Usefully, Apple helps you by adding a touch of extra polish: the QuickTime Player recordings strip any personalized data from your status bar, replacing them with "generic" details; so rather than your carrier and clock settings, you get a status bar with full cellular reception and a full battery, showing the "Apple standard" 9:41 a.m. on the clock.
But you don't have to be a developer to want to do this - you might just want to grab some video of you playing a game to share on YouTube in a Let's Play, or maybe you want to share a cool how-to guide online.
Here's how to do it: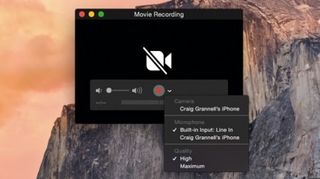 1. Plug everything in
Plug your iOS device into your Mac using a Lightning cable. Hide or quit apps that automatically launch. Tap "Trust" if you haven't plugged it into this particular Mac before. Next, launch QuickTime Player and go to File > New Movie Recording. In the Movie Recording screen, click the downward-facing arrow next to the record button; you should see your device listed.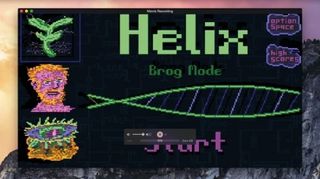 2. Start recording
When it appears, select it in the Camera section of the aforementioned menu and also Microphone if you want to record sound. You'll then see a preview of your iOS device's screen on your Mac. The audio meter under the record button will denote whether sound is being routed to your Mac. When you're happy with everything, click the record button to start.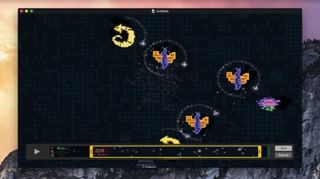 3. Record, edit, share
Use your device's display during recording, not the preview (this will likely be laggy). When done, hover the cursor over the preview screen and click "Stop." Use Edit > Trim and resize the yellow area to enclose the footage you want keep, and then click Trim. You can then use File > Save or File > Export to save your clip locally, or the share button to upload it.