CASETiFY reveals Neon Genesis Evangelion collab for iPhones and AirPods
Includes desktop AirPod charger based on Eva Unit 01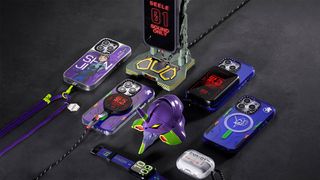 (Image credit: CASETiFY)
Phone accessory brand CASETiFY has recently revealed, what could be, its most ambitious partnership yet: a couple of iOS chargers based on the acclaimed anime franchise Neon Genesis Evangelion.
Fans of the series will get a big kick out of these as each one in the collection references key parts from the Rebuild of Evangelion movies. The most notable among these has to be the AirPods Pro case and wireless charging dock based on Eva Unit 01. There's a lid on the back you can lift up revealing a space where you can place the earbud case to charge it. On the bottom is a port for a Lightning port cable.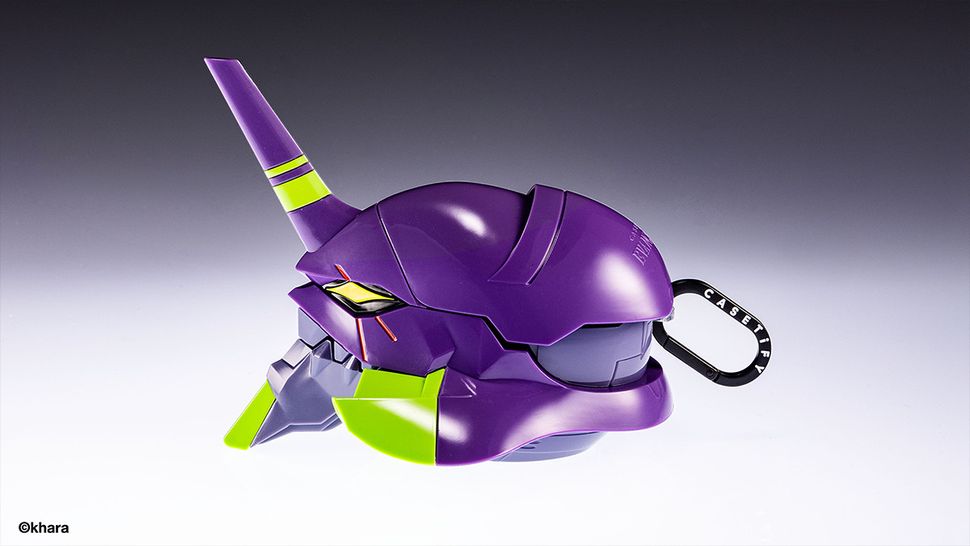 As you can see from the images, the dock has a large, jagged design. The horn in the middle sticks out quite a lot, so it's not going to fit in your pocket or bag well. Not that you would want to in the first place. CASETiFY states it's mainly an ornamental piece incapable of withstanding "harsh [impacts], scrapes, or vigorous activities." You're meant to place it on top of your desk.
At launch, there will be two options available: one supporting the original AirPods Pro while the other handles the AirPods Pro 2. There's no price difference between the two as they both cost $122.
MagSafe charging
The other two in the collection are a couple of wireless MagSafe chargers for iPhones. First, you have the Evangelion Charging Dock modeled to imitate the mobile ejection stand from the movies. It even comes equipped with a removable and magnetic "Umbilical Cable" wireless charger for added flexibility. It's a little hard to tell, but it appears you can't remove the cable from the charging puck. The whole thing looks like one solid unit so you can't switch out for a different Lightning port cable or USB-C cable.
If you don't feel like spending $122 for the dock, you can buy the wireless charger by itself for $52. Or you can take that $52 and buy the Evangelion-branded phone strap for your iPhone (that is one expensive piece of rope). CASETiFY's Evangelion collection officially launches on July 20 at 12am PST. We're mentioning the specific time because, on July 19 at 9PM, the company is opening a Priority Access list for any superfans who want to get in early.
As cool as the collection is, we are left with several questions. Namely, do any of these devices support fast charging? Are they your standard $40 MagSafe Charger or maybe they're more akin to Belkin's BoostCharge Pro? Regarding Android, it appears the Evangelion collection is strictly for iPhones. We reached out to CASETiFY for clarification on device specs, support for fast charging, and if it plans to launch something similar for Android. This story will be updated at a later time.
In the meantime, if you're looking for other ways to protect your $800 smartphone, check out TechRadar's list of the best iPhone 14 cases for 2023.
Update 07-14-2023: A company representative got back to us and answered some of our questions. The dimensions of the AirPods chargers are 112.74 x 111.53 x 126.78 mm (4.43 x 4.39 x 4.99 inches). Because of its large size, they recommend keeping it on your desk as a decorative piece. Also, all of the devices contain regular MagSafe chargers. None of them support fast charging.
Get daily insight, inspiration and deals in your inbox
Get the hottest deals available in your inbox plus news, reviews, opinion, analysis and more from the TechRadar team.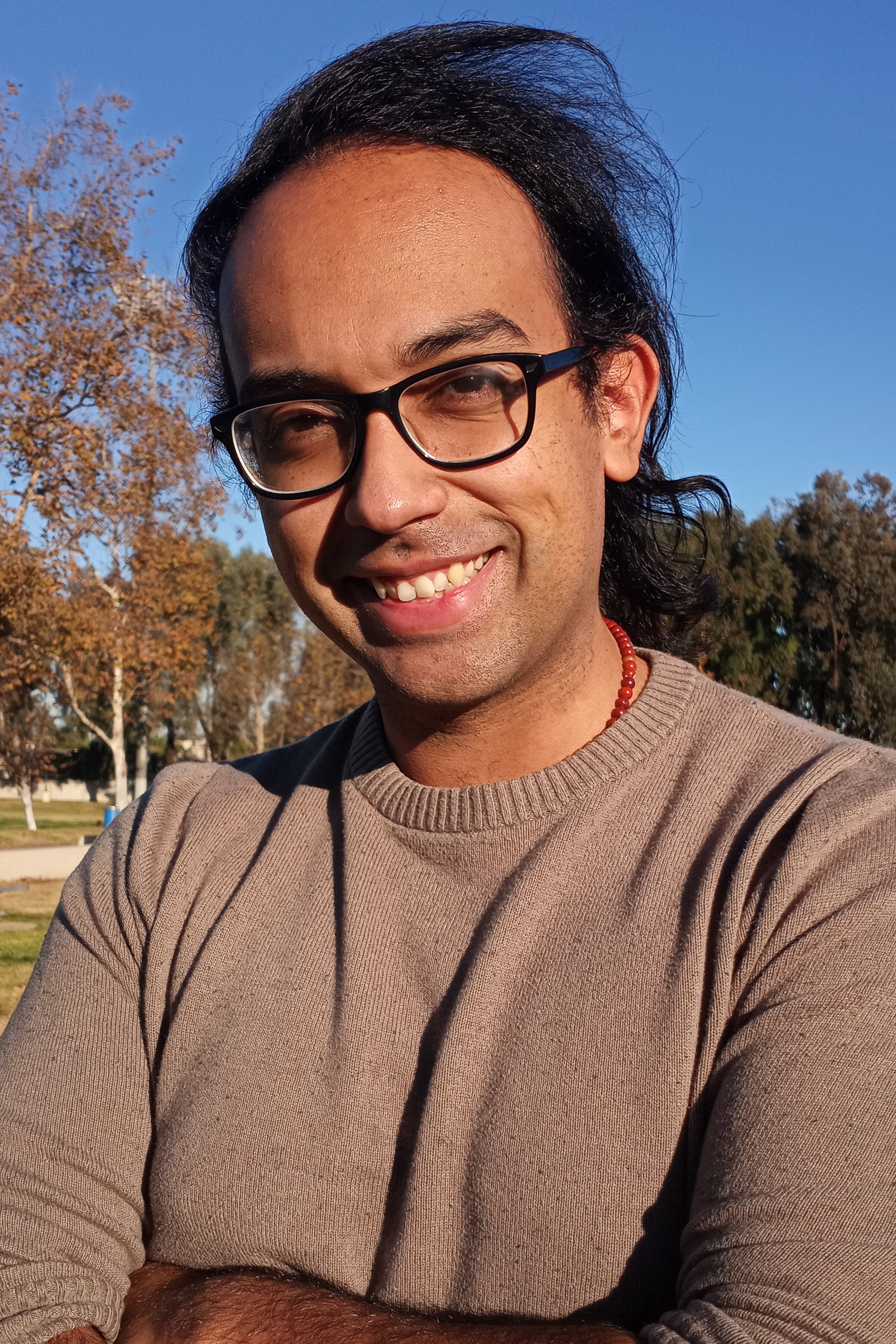 Cesar Cadenas has been writing about the tech industry for several years now specializing in consumer electronics, entertainment devices, Windows, and the gaming industry. But he's also passionate about smartphones, GPUs, and cybersecurity.