Key information
- Launches exclusively on Prime Video on September 1 and 2
- Two episode premiere on release day
- TV series based on J.R.R. Tolkien's legendary novels
- Set during Middle-earth's Second Age
- Developed by JD Payne and Patrick McKay
- 23-strong cast includes characters like Galadriel and Elrond
- TV show will be a goldmine of secrets for diehard Tolkien fans
- Season 1 reportedly cost $465 million
- Amazon plans to make five seasons
The Rings of Power is ready to cast its spell on us. Amazon's forthcoming live-action series, which is based on J.R.R. Tolkien's legendary Lord of the Rings franchise, is just days away from being released. There's never been a more pressing time, then, to find out everything worth knowing about the epic fantasy series.
If you're looking for the complete lowdown on the Prime Video show, you need look no further than our in-depth guide. Below, we'll run you through when Amazon's Lord of the Rings will officially launch on Prime Video in your world region. Be sure to check out our spoiler-free review of The Rings of Power, too, to see what we made of its opening episodes.
Additionally, we've compiled the necessary information on its extensive cast, every trailer, important plot points, the future of the series, and so much more. Suffice to say, you'll be as big an expert on The Rings of Power as anyone else once you've reached the end of this article. You'll be able to spot all of those tiny details and obscure Lord of the Rings references in the series if you do.
Before we begin, though, a word of warning: potential spoilers follow for The Rings of Power's first season. We'll notify you when we're about to cover spoiler-filled material in our cast, plot, and future season sections so, if you're avoiding such content ahead of release, you'll know when to skip ahead.
Ready to proceed? Great. Don your favorite Lord of the Rings cosplay and let's dive in.
Lord of the Rings: The Rings of Power release date
The Lord of the Rings: The Rings of Power will launch on Prime Video on Thursday, September 1 in North America and Friday, September 2 in other territories.
Why the different release dates? The Rings of Power's two-episode premiere arrives on Prime Video in the US and Canada at 6 PM ET / 9 PM PT on September 1, hence why viewers in those nations get to see it a day early.
Technically, The Rings of Power is getting a concurrent worldwide release, meaning it'll be available to stream across the globe from the same point. It's just that we all live in different time zones, which is why North American viewers can watch on Thursday and everyone else will have to tune in on Friday. If you need more details, you can see when Amazon's Lord of the Rings will officially launch in your country using our handy release date and time guide.
Watch the special two-episode Global Series Debut of #TheRingsOfPower 🕘: September 1 at 9pm ET🕐: September 2 at 2am UKAnd then, tune in weekly! New episodes will be available on Fridays at 12am ET, only on Prime Video. pic.twitter.com/QqSwDVQVPAAugust 16, 2022
The first episode's title has been revealed, and it'll be called 'Shadow of the Past'. Following its two-episode premiere, new episodes of The Rings of Power will release weekly.
Finally, should you wish to immerse yourself in Lord of the Rings' universe as the show airs, a new novel – The Fall of Númenor: And Other Tales from the Second Age of Middle-Earth – will be released on October 4. It contains all of Tolkien's writings on the Second Age, which The Rings of Power is based on, that'll help to flesh out the series. You can preorder the tome now on Amazon (opens in new tab).
Lord of the Rings: The Rings of Power trailer: watch the final teaser
Amazon Studios had been playing its Rings of Power footage close to its chest. But, with the first season set to release imminently, one final trailer – which you can view above – has given one final tease of what to expect.
That teaser followed another trailer, which was released online after The Rings of Power's Comic-Con 2022 panel. You can view that one below, but bear in mind that a potentially big character spoiler follows. Skip to the third trailer if you don't want the surprise ruined for you:
The most intriguing part of it is that Bridie Sisson (Cowboy Bebop) is part of the cast. Executive producer Lindsey Weber confirmed to Time Magazine (opens in new tab) that Sisson is playing an as-yet-unnamed character who hails from the Middle-earth region known as Rhûn. Fantastic Tolkien fans will know this is the home of the Easterlings in the Second and Third Ages, which means there'll be more antagonistic forces for the show's heroes to face off against.
Previously, fans speculated on the possibility of this mystery character being an alias of Sauron's, and that Anson Boon (1917, Pistol) would portray them, which is understandable, given that he seemingly gives life to a new Balrog – though these creatures shouldn't be alive/awake in the Second Age – among other Sauron-based references. That's since proven to be a case of mistaken identity, though.
Missed the other two teasers earlier this year? Check out one that arrived on July 14, before reading our trailer breakdown on the second teaser, below:
You can view the series' first-ever teaser, which landed in February, below:
Lord of the Rings: The Rings of Power cast
Here's the cast list for The Rings of Power:
Morfydd Clark as Galadriel
Robert Aramayo as Elrond
Owain Arthur as Durin IV
Sophia Nomvete as Disa
Cynthia Addai-Robinson as Queen Regent Míriel
Lloyd Owen as Elendil
Trystan Gravelle as Pharazôn
Ema Horvath as Eärien
Ismael Cruz Córdova as Arondir
Charles Edwards as Celebrimbor
Benjamin Walker as Gil-galad
Maxim Baldry as Isildur
Nazanin Boniadi as Bronwyn
Charlie Vickers as Halbrand
Daniel Weyman as The Stranger
Lenny Henry as Sadoc Burrows
Markella Kavenagh as Elanor "Nori" Brandyfoot
Megan Richards as Poppy Proudfellow
Dylan Smith as Largo Brandyfoot
Sara Zwangobani as Marigold Brandyfoot
Will Fletcher as Finrod
Tyroe Muhafidin as Theo
Leon Wadham as Kemen
Bridie Sisson as TBC
Morfydd Clark (Saint Maud) plays Galadriel, who begins the series as the commander of the Northern Armies, which aims to track down the agents of Morgoth and Sauron, who killed her elven brothers. Speaking to Empire magazine (opens in new tab), Clark revealed that her Galadriel "still has a lot to learn" and that viewers shouldn't "expect the same character that you meet later on [in the films]."
Speaking of the elves, there will be famous and not-so-famous faces in the series. Robert Aramayo (Game of Thrones) is the legendary elf Elrond who, when the show starts, is the young – in Elven terms, anyway – Herald to elven High King Gil-galad, who is portrayed by Benjamin Walker (Jessica Jones). Charles Edwards (The Crown) is Celebrimbor, the elven smith who creates the Rings of Power for Sauron. Although, the Dark Lord is disguised at the time, and manipulates Celebrimbor into forging them.
In his first major acting role, Will Fletcher plays Finrod, one of Galadriel's brothers, while Ismael Cruz Córdova (The Undoing) is playing a brand-new elven character called Arondir, a Southlands elf who has a secret, forbidden relationship with another new character – a human healer called Bronwyn, who'sportrayed by Nazanin Boniadi (How I Met Your Mother). Tyroe Muhafidin will play Bronwyn's son Theo, who finds a mysterious sword that could play a key role in the show's plot.
Owain Arthur (Casualty) has been cast as Prince Durin IV, the eventual dwarven king of Khazad-dûm. Meanwhile, newcomer Sophia Nomvete will play the first female dwarf in a live-action Lord of the Rings project called Princess Disa. As confirmed by executive producer Lindsay Weber (via IGN (opens in new tab)), some female dwarves will surprisingly have beards, with Disa having not-too-noticeable sideburns (per Entertainment Weekly (opens in new tab)).
Isildur – who sets The Lord of the Rings' events in motion when he refused to destroy the One Ring – is part of proceedings, too. He'll be played by Maxim Baldry (Years and Years). When we first meet him, though, he's a Númenorian sailor and not the warrior who ends Sauron's tightening grip on Middle-earth in the Second Age.
Lloyd Owen (Monarch of the Glen) is Elendil, the future High King of Gondor and Arnor. Ema Horvath (What Lies Below) plays Elendil's daughter Eärien, another new character, who Horvath describes as being "quite insecure and naïve about the way the world works."
Cynthia Addai-Robinson (Arrow) plays Queen Regent Míriel, who leads the Númenoreans at the start of the show (per EW (opens in new tab)). Meanwhile, Trystan Gravelle (A Discovery of Witches) has been cast as Míriel's advisor Pharazôn, who'll have a big role to play in Númenor's eventual downfall. His son Kemen is played by Leon Wadham (The Bad Seed). Lastly on the human front, Charlie Vickers (Medici) will play someone called Halbrand, who is said to be on the run from his past.
Markella Kavenagh (The Cry) and Megan Richards (Wanderlust) play Nori Brandyfoot and Poppy Proudfellow, two harfoots, i.e. one of three nomadic races of proto-Hobbit. Sara Zwangobani (Home and Away) and Dylan Smith (Into the Badlands) will play Marigold and Largo Brandyfoot respectively. Additionally, Lenny Henry (Doctor Who, Harry Potter) is an elder harfoot called Sadoc Burrows.
Finally, Daniel Weyman (Gentleman Jack) have been cast as The Stranger, an unnamed character who crash lands on Middle-earth after arriving in a meteor, and is rescued by Nori and Poppy. The Stranger's real identity is one of the biggest mysteries to emerge from the trailers. Given the secrecy around him, we suspect he'll have a major role to play.
Possible character spoilers/reveals follow from now on. Move onto the plot section, using the navigation bar above, to avoid them.
This September a new journey begins. #TheRingsOfPower pic.twitter.com/SUu4I7AB7NAugust 17, 2022
It's great to receive confirmation on these characters, but there are more characters whose identities haven't been revealed yet. While we largely don't have confirmation on their roles, we have some ideas based on various inside sources.
One of those is Simon Merrells (Good Omens). According to the actor's biography page on the Warring and McKenna management agency website (opens in new tab), Merrells will play an original character called Trevyn, with The Fellowship of Fans (opens in new tab) thinking this character is another elf.
Joseph Mawle, who played Benjen Stark in Game of Thrones, is also thought to have been cast as series antagonist Adar (h/t Deadline (opens in new tab)). However, it's unclear if this character has ties to Sauron – more on him later – or if he'll be a supporting villain. Speaking of Sauron, we don't know who will be playing (or voicing) Sauron yet. It could be Mawle if Adar is an alias of Sauron's, but the Dark Lord doesn't use this pseudonym in Tolkien's novels. Per Total Film (via GameSpot (opens in new tab)), Payne says Sauron will appear "in a way people aren't expecting".
The Fellowship of Fans (opens in new tab) alleges that Kip Chapman (Westside) is playing someone called Selin. In another tweet, The Fellowship of Fans (opens in new tab) suggests that other characters who could appear include Valandil, Nolion and Ontamo. The first two of this quartet are pre-existing Middle-earth characters, while the latter two are brand-new individuals created for the show. As discussed earlier, Bridie Sisson has also been cast in an undisclosed role.
Lastly, if you missed them earlier this year, check out the 23 character posters Amazon released before the first teaser arrived.
Lord of the Rings: The Rings of Power plot
In January 2021, TheOneRing.net revealed Amazon Studios' official synopsis for the series:
Our servers haven't crashed & burned like this since 2003, so here's the official show synopsis for Amazon's LORD OF THE RINGS series. 📺 #LOTRonPrime pic.twitter.com/O9k0Q8VkuzJanuary 13, 2021
That doesn't give much away, but showrunners J.D. Payne and Patrick McKay teased more of how they approached The Rings of Power's overarching narrative.
Speaking to Vanity Fair (opens in new tab), McKay said: "[It's the story of] The forging of the rings. Rings for the elves, rings for dwarves, rings for men, and then the one ring Sauron used to deceive them all. It's the story of the creation of all those powers, where they came from, and what they did to each of those races. [We thought] 'Can we come up with the novel Tolkien never wrote and do it as the mega-event series that could only happen now?'"
Similarities between Amazon's TV series and Peter Jackson's award-winning movie trilogy have been a hot topic of discussion since the show's announcement. And The Rings of Power's showrunners were acutely aware of doing justice to the live-action films that have come before. "Can you imagine going back to such a beloved world and facing the high bar of the Peter Jackson movies?" Payne told Vanity Fair. "We were, all the time, very aware of the massive expectations."
Elaborating on their take of the source material compared to Jackson's, the duo said they "admired" his works but wouldn't be looking to copy it. Given how iconic Jackson's Lord of the Rings film trilogy is, that's a smart move. In a separate chat with EW (opens in new tab), McKay said that The Rings of Power needed to be a unique, wholly original show, too, otherwise "we would never have given four years of our lives, 24/7, to this if we didn't feel that there's a really good story here that deserves to be told on this enormous scale."
Interesting, the pair don't consider Amazon's Lord of the Rings to be a prequel series to Jackson's films. Speaking to EW (opens in new tab), McKay said: "We weren't interested in doing a show about the younger version of the same world you knew, where it's a little bit of a prequel. We wanted to go way, way, way back and find a story that could exist on its own two feet."
Giving a rare interview to SFX magazine (via ComicBook.com (opens in new tab)), primary director J.A. Bayona said that there was one major rule that the creative team followed when developing the series. "[Tolkien] wrote a story about hope, and a little guy succeeding," Bayona said. "We always felt that it was rule number one that there needed to be true optimism and love, even in the darkest, scariest moments of the show."
So when is The Lord of the Rings: The Rings of Power set? It takes place during Middle-earth's Second Age, which lasted for nearly 3,500 years and ended with Sauron's defeat thanks to the Last Alliance of men and elves. This is the battle that opened The Fellowship of the Ring film, so it's possible that we may see this adapted again in Amazon's TV series. Given how central Sauron is set to be to the studio's TV adaptation, we're confident that it'll be featured in the final episode or two of the entire series, whenever that may be.
However, that's a long way off currently. The Rings of Power will tell multiple storylines across various locations in Middle-earth, so it'll take a while for the series to reach the large-scale battle that brings an end to the Second Age.
Additionally, Amazon's Lord of the Rings has condensed the Second Age's events into a shorter timeframe, so fans shouldn't expect to see its characters aged up (or new actors used to portray them) in future seasons. Producer Lindsay Weber says that this'll help to "delight" audiences who won't know where the story is going (per Decider's Meghan O'Keefe (opens in new tab)).
Galadriel and Halbrand's chance encounter, which occurs in episode 2, is a sign of how much original content The Rings of Power will contain. Per Vanity Fair, the show borrows from legendary author J.R.R. Tolkien's Appendices – a 150-page post-Silmarillion document that contains thousands of years of Middle-earth's history, various cultures, languages, and more.
Speaking to Vanity Fair (opens in new tab) Payne confirmed that Amazon doesn't currently have the rights to The Silmarillion, so we shouldn't expect that novel to be adapted in any way. Still, it could be touched upon, as events centered around the Simarills (and the individuals who want to claim them as their own) are integral to the relationships between Middle-earth's various races in the Second Age.
Regardless, there's plenty of Middle-earth history that The Rings of Power has to cover. Audiences will visit iconic locations including Númenor, Lindon, Khazad-dûm, and The Sundering Seas among others, and The Rings of Power's concept artist Jon Howe claims we'll see a Middle-earth that's "very vibrant" and that viewers will "explore that unseen history" in Tolkien's world. According to actor Cynthia Addai-Robinson, Númenor was a fully built, practical city (per Decider's Meghan O'Keefe (opens in new tab)), so the show won't be a fully green screen affair.
For fans who may be worried about whether Amazon's TV show will incorporate the languages Tolkien created, dialect coach and Lord of the Rings fan Leith McPherson (who worked on Jackson's film trilogy) spoke to Inverse (opens in new tab) about her role in authentically bringing these elements to life. We can all breathe a sigh of relief on this front, then, at least.
Talking to Vanity Fair, Payne and McKay also revealed that the series will follow "four or five big stories".
The first sees Elrond visit Durin IV, Disa and the rest of Khazad-dûm's dwarves in season 1. The elven statesman is on a visit to try and repair the elves' relationship with the mountain-dwelling race, so expect plenty of tension and diplomacy to be on show. Speaking to Nerdist (opens in new tab), Benjamin Walker (who plays Gil-galad) also suggests his character will help Elrond become the elf we eventually know him to be. So expect plenty of elf-on-elf politicking and mentorship, too.
Next, we'll see the rise of Sauron himself as a physical villain. This is likely to play out over multiple seasons, but it's clear that Morgoth's former apprentice will loom large throughout. At some point, a disguised Sauron will enlist the help of elven smith Celebrimbor in forging the Rings of Power. In a chat with Fandom (opens in new tab), actor Charles Edwards said viewers should expect a Celebrimbor who's "starting to doubt himself" which "makes him vulnerable to predators". Sounds like the seeds of the Rings' formation could be explored from season 1 onwards, then.
Thirdly, the show will chart the rise of Isildur, who ends Sauron's initial reign of terror by severing the One Ring from his finger. It'll also explore the rise and fall of Númenor and the Game of Thrones-style politicking that plays out over its throne. Speaking to AboutAmazon.com (opens in new tab), production designer Ramsey Avery said the Italian city of Venice was a key inspiration for the island Kingdom of Men, adding: "My hope in creating Númenor is to evoke a sense of wonder. A sense of mystery. I wanted to create a real sense of ancient history, building up to a current time and place where real people live, work, play, and love."
Finally, the fourth major plot arc will lead into the Last Alliance of men and elves, who unite in a bid to stop Sauron from becoming Middle-earth's totalitarian ruler.
There'll be plenty of subplots throughout, though. Nori and The Stranger, Arondir's relationship with Bronwyn, and other side stories will appear frequently throughout each season. And, interestingly, Nori and the Stranger's subplot may even tease the arrival of the first Middle-earth wizards. Asked if Weyman's character could be someone like Gandalf or Saruman, McKay replied: "Well, I would say those are not the only beings, those names, in that class. So maybe, but maybe not. And the mystery and the journey of it is all of the fun, I would say."
Don't expect any major villains to appear in the first season, though. "We didn't want to do a villain-centric thing [early on]", McKay told Vanity Fair. "We wanted it to be about introducing these worlds and the peoples who dwell in them and the major heroes and characters, some of whom you know, and some of whom are new. Season two we go a little bit deeper into the lore and the stories people have been waiting to hear."
We may see some flashbacks to Middle-earth's First Age, too. The first teaser supposedly shows Galadriel's brother Finrod fighting Morgoth and Sauron's forces, which takes place in the First Age when Morgoth was still alive. Expect First Age stories, or at least a prologue section in the series premiere, to form part of the show's plot.
One particular aspect of Middle-earth's history that'll definitely be explored is the evolution of the orcs. Speaking to IGN (opens in new tab), executive producer Lindsay Weber explained how Amazon's TV adaptation will show us a side of this race of creatures that we've not seen before – including the introduction of female orcs.
And what of any iconic weapons that play prominent roles in the Lord of the Rings universe? Outside of the titular Rings of Power, Lloyd Owen refused to rule out the possibility of Narsil, the sword used to cut the One Ring from Sauron's hand, appearing. "There is a sword in this season," he told Times of India (opens in new tab). "But I can't tell you whether it is Narsil or not."
Narsil might not be the only one Lord of the Rings Easter egg, reference, or secret that Tolkienites will want to keep a beady eye out for, either. Speaking exclusively to TechRadar, McKay and Kavenagh revealed that the series will be a goldmine for diehard Lord of the Rings fans looking for the smallest and most interesting details about Middle-earth and its inhabitants.
Lord of the Rings: The Rings of Power cost
Amazon bought the rights to The Lord of the Rings TV show for $250 million in November 2017 (h/t Deadline (opens in new tab)), and it's expected season 1's entire production will cost a massive $1 billion, according to The Hollywood Reporter (opens in new tab). That would make The Rings of Power the most expensive series of all-time.
Per Total Film (thanks to Reddit (opens in new tab) for the catch), a fair amount of that money may have been spent on the 9,500 VFX shots in season 1. For context, that's double the amount seen in The Witcher seasons 1 and 2, and almost triple the number in The Wheel of Time's first season.
Unsurprisingly, the pressure is on The Lord of the Rings: The Rings of Power to not only succeed, but become an integral part of the cultural zeitgeist. According to industry insiders (per Business Insider (opens in new tab)), if The Rings of Power fails to get the positive reviews it needs, it'll ask big questions of the direction that Amazon's streaming service is going in, particularly against its key competitors in Netflix and Disney Plus.
Lord of the Rings: The Rings of Power crew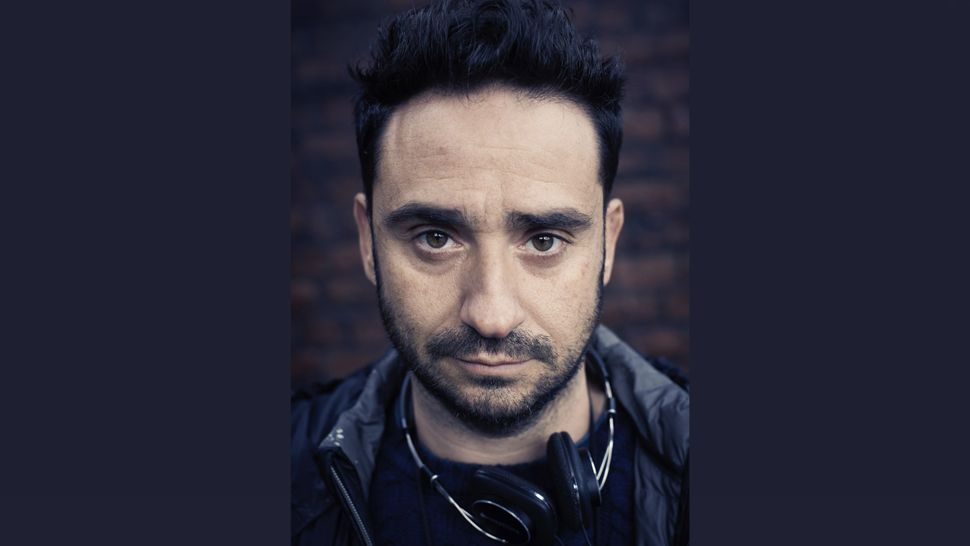 Jurassic World: Fallen Kingdom and A Monster Calls director J.A. Bayona is leading production on the show, while J.D. Payne and Patrick McKay boarded in July 2018 (h/t The Hollywood Reporter (opens in new tab)) to write and co-executively produce the show.
Other executive producers include Bayona, Lindsay Weber, Callum Greene, Jason Cahill, and Gennifer Hutchinson. Kate Hawley is lead costume designer, while chief concept artist Jon Howe is also part of the crew. Leith McPherson is the show's dialect coach, while Ramsey Avery (Guardians of the Galaxy Vol. 2) is lead production designer. Simon Tolkien – the grandson of J.R.R Tolkien – acts as series consultant (via EW (opens in new tab)).
Bayona directed the series' first two instalments, including the pilot episode. Hunters director Wayne Che Yip has directed four of season 1's eight episodes, while Charlotte Brändström (The Witcher, Jupiter's Legacy) helmed the final two entries.
Howard Shore – who scored all six Lord of the Rings movies – has created The Rings of Power's main titles theme. Shore previously spoke to TechRadar entertainment reporter Tom Power (during his freelance days) for Observer.com (opens in new tab), revealing that he hadn't been contacted by scoring the show but "would consider it" if asked. It's good to see Shore involved in some capacity, then, even if he isn't the show's main composer.
Composer @bearmccreary crafted a magical score for the #TheRingsOfPower soundtrack, out now featuring two exclusive tracks that can only be heard on @AmazonMusic: https://t.co/L7M3vXZhTf pic.twitter.com/FE9TPCgf1VAugust 19, 2022
That honor falls to Bear McCreary (as confirmed by Amazon (opens in new tab)), whose extensive credits include Foundation, Black Mirror, See, Agents of SHIELD, Godzilla: King of the Monsters, and 10 Cloverfield Lane. You can listen to the score on Amazon Music (opens in new tab) and Spotify (opens in new tab) right now, which contains the titles for every musical number you'll hear in season 1.
Finally, Peter Jackson was supposed to be involved in The Rings of Power's development. Speaking to The Hollywood Reporter (opens in new tab), though, Jackson says the show's creative team ghosted him after seeking him out. However, Jackson isn't too upset by that, stating he's happy to watch Amazon's Lord of the Rings as a fan instead.
The Rings of Power: future seasons and spin-offs
Potentially big spoilers follow for The Rings of Power season 2.
Showrunners J.D. Payne and Patrick McKay have plans for a five-season series, and they already know how it'll end. Chatting to Empire (opens in new tab), Payne said: "We even know what our final shot of the last episode is going to be. The rights that Amazon bought were for a 50-hour show. They knew from the beginning that was the size of the canvas – this was a big story with a clear beginning, middle and end. There are things in the first season that don't pay off until season 5."
Meanwhile, a second season is in development – Variety (opens in new tab) reports it'll be filmed at Bray Film Studios and Bovingdon Airfield, in Berkshire and Hertfordshire in the UK, rather than New Zealand, the traditional home of Lord of the Rings productions. Asked for an update on when season 2 would start filming by Collider (opens in new tab), the show's cast remained tight-lipped, so we're none the wiser on that front.
Different Time Magazine articles confirmed two aspects of season 2's development, though – first, that it'll be helmed by an all-female directing line-up (opens in new tab) and, secondly, that it'll mark the live-action debut of fan-favorite elven character Círdan (opens in new tab), one of the oldest and wisest elves in all of Middle-earth. He's lived so long, in fact, that he's grown a beard – a rarity for this Middle-earth race.
It's unclear, though, if the other three seasons will be greenlit. The ball is in Amazon's court and it'll surely make a decision on future seasons depending on how audiences react to the first two.
Additionally, Variety (opens in new tab) reported Callum Greene – one of Amazon's Lord of the Rings' executive producers – signed a first-look deal with Amazon Studios in March 2022. Could some of his forthcoming projects be centered around The Rings of Power?
Finally, Embracer Group – a Swedish videogame and media company – recently acquired the rights to Middle-earth Enterprises from the Saul Zaentz Company, so Embracer now owns the Lord of the Rings IP (per Deadline (opens in new tab)). Currently, it's unclear how this will affect The Rings of Power and potential spin-off series, with executive producer Lindsey Weber telling TechRadar that she "can't say" how the series will be impacted. Here's hoping Amazon can provide an answer in the near future to ease any worries.