The iPhone SE 2 is the phone that's most likely to appear in the near future, offering a heady mix of Apple's iPhone tech in a smaller, more affordable package.
We're expecting something that at least takes in some of the power of the iPhone X - and perhaps even the same 'all-screen' front - and makes it around the half the price, which would surely be a huge draw for anyone looking to get the latest 'iPhone look' for less.
Update: There's growing evidence that we might not get an iPhone SE 2 this year, with a case maker now claiming that its sources say as much.
There have been a few leaks over the possible update to Apple's 'budget' phone, ranging from the aforementioned notch to something that comes in multiple colors, storage sizes and even perhaps a nod to the defunct iPhone 5C, bringing a smaller-screen experience that's easier to use in one hand.
The key thing is it'll be a huge spec upgrade over the original iPhone SE, launched over two years ago. So which rumors can you believe, and which are just fanciful dreams?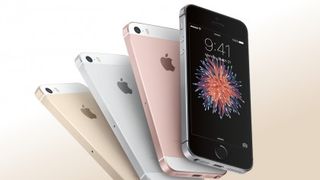 Cut to the chase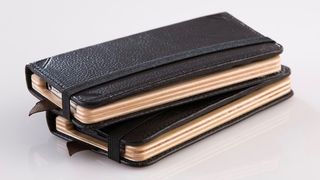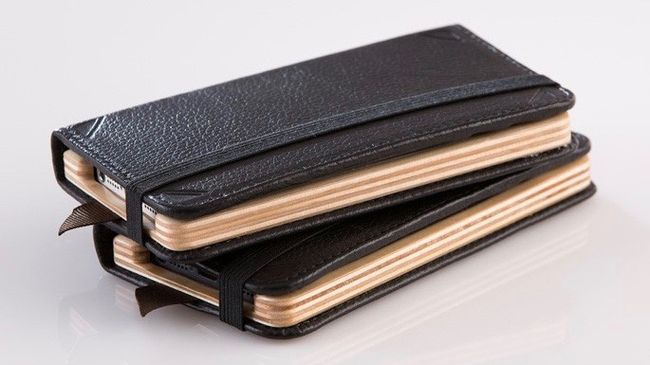 What is it? Apple's new, improved take on the compact smartphone
When is it out? Probably September if it arrives at all this year
How much will it cost? Possibly around $450 (roughly £340/AU$590)
iPhone SE 2 release date
We didn't get the new iPhone SE 2 at WWDC this year, despite it perhaps making sense to turn up then, as there is some evidence that it could arrive soon.
To start with, 11 variants of an Apple device recently did cross the Eurasian Economic Commission database.
Apple's Eurasian filings have outed important products before, including the AirPods, and it usually foreshadows new gadgets one to two months ahead of time. Another rumor added that the iPhone SE 2 is likely to enter mass production in the first quarter of 2018, which is in the right timeframe.
Analyst Karl Ackerman has also claimed that the iPhone SE 2 could arrive in May/June:
"We think that [Apple] has planned a second gen[eration] of the [iPhone] SE model ... at this point there hasn't been a firm commitment to launch the device" Ackerman said.
However, launching the iPhone SE 2 so early would see it on shelves when the new iPhone range - including the iPhone 9 - is announced in September.
On the other hand, a 'Chinese accessory maker' reportedly stated that the iPhone SE 2 won't be unveiled until September, and prominent industry analyst Ming-Chi Kuo doesn't believe Apple has the capacity to make an iPhone SE 2 this year.
He said, "with three new models in the pipeline for the second half of 2018, we believe Apple may have used up its development resources."
We've also now heard from case maker Olixar that it doesn't believe there will be an iPhone SE 2 this year, so it's looking like there might be a long wait for the phone, if it ever arrives.
TechRadar's take:
iPhone SE 2 release date: possibly September, or it might not come at all this year
iPhone SE price
In terms of pricing, the iPhone SE 2 will likely remain Apple's most affordable iPhone - if it ever shows up. The only pricing rumor so far points to roughly $450 (which will likely translate to £450, AU$700 given how Apple prices its products worldwide), which seems believable.
The original iPhone SE started at $399 (£379, AU$679) for the 16GB variant, but now it starts at $349 (£349, AU$549) for 32GB of storage, as the 16GB model has been discontinued and the price dropped due to its aging innards.
We'd expect the iPhone SE 2 to cost at least as much, and a price rise is likely, but it should still be cheap relative to the rest of Apple's range.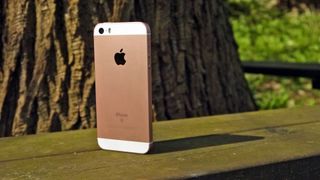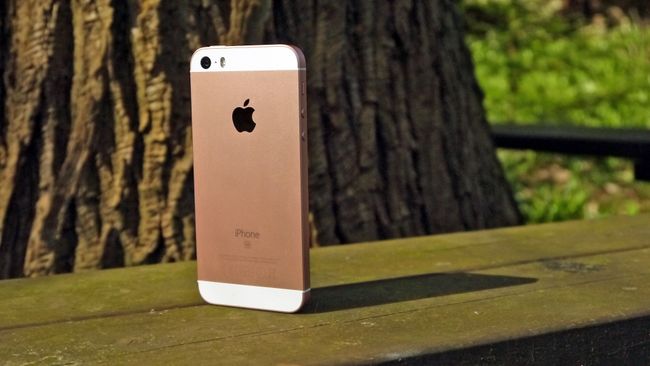 TechRadar's take:
iPhone SE 2 price: rumored to be $450 (around £340, AU$590)
A price hike over predecessor is likely
iPhone SE 2 design
In terms of how the new iPhone is going to look, well - we've got two theories rolling around, and both are rather believable.
The most popular theory is that the new smaller iPhone will have an iPhone X-like screen, complete with notch at the top: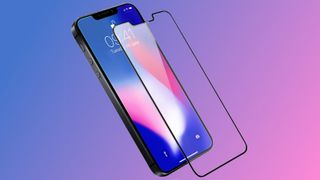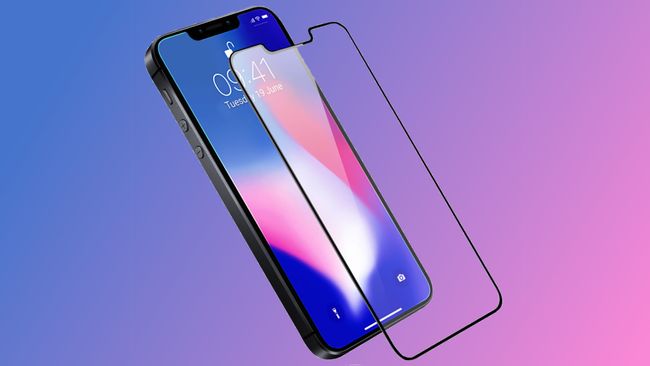 Case maker Olixar also 'confirmed' the rumor, meaning the new iPhone SE 2 will have an all-screen front (although it's worth noting that case makers aren't always accurate in their new designs).
The rear of the phone will pack the same dual cameras as the iPhone X, with a video of a purportedly leaked of the new iPhone SE 2:
BGR was also sent some sketches of the phone in this configuration from a 'reliable source', so it's got some grains of truth in there, with the notch at the top, no home button and no headphone port (the latter a regular rumor).
Image 1 of 2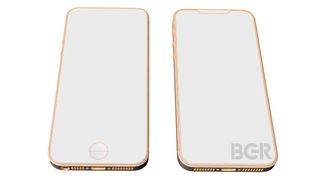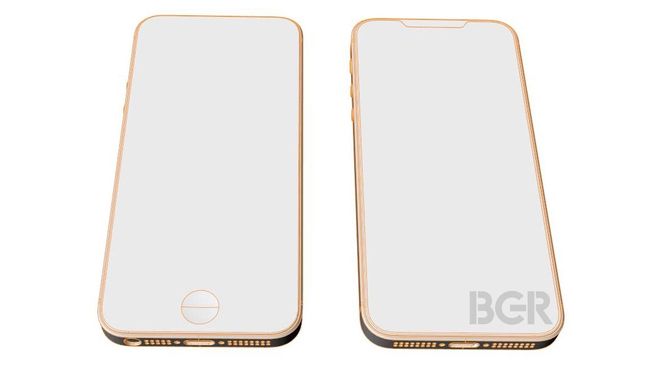 Image 2 of 2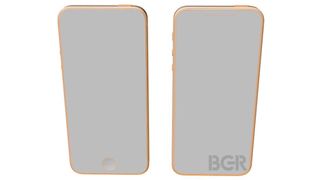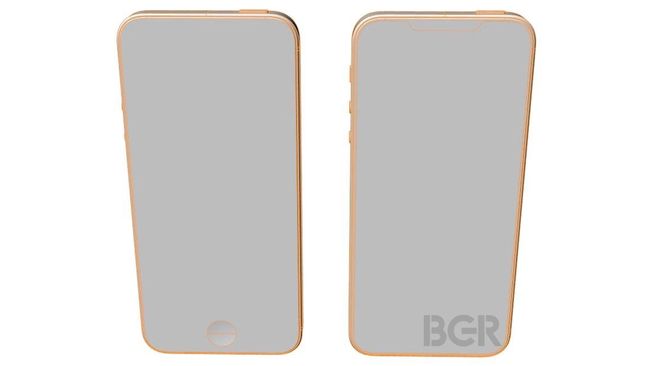 A new screen protector has also been shown off by regular leaker Sonny Dickson, which also shows off a notch at the top for a smaller phone - all these rumors swirling together seem to hint that Apple is at least looking at bringing a smaller iPhone with the large display to market.
The notch is smaller too, which means Apple wouldn't be bringing the same large TrueDepth camera to the mix: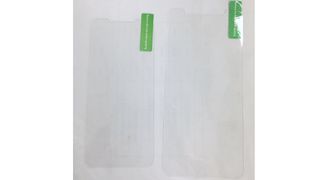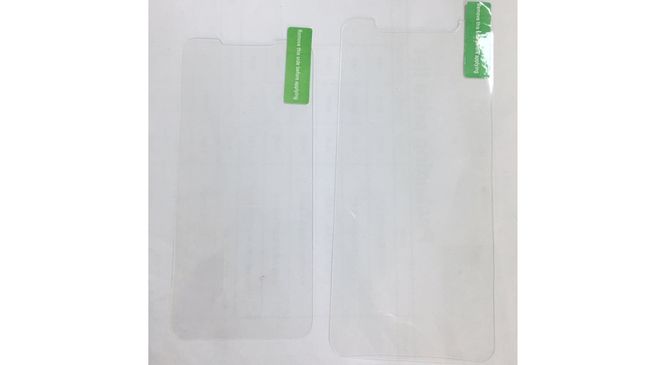 There's something sketchy here though. In this form, the iPhone SE 2 is more of an 'iPhone X Mini', which doesn't feel like a device that would be launched outside of the September event.
Dual cameras and the new screen would mean it would cost a lot more, which is against the point of the iPhone SE range, for people that want a smaller, cheaper iPhone.
We also have the image below, which shows a design a lot like the original iPhone SE and with the headphone port intact, and seems far more believable.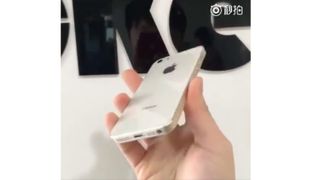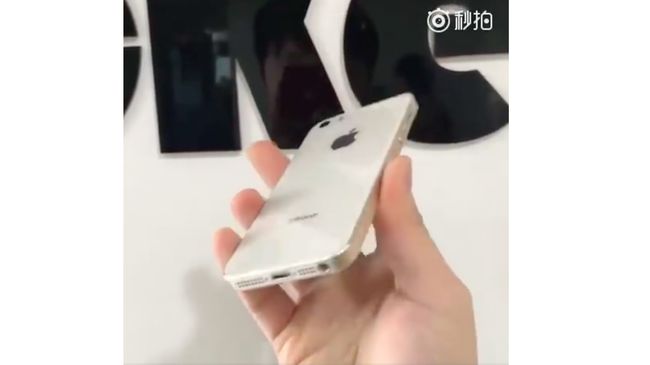 It's a design that another leak seems to echo, adding that the iPhone SE 2 will have a glass back and support wireless charging, so with two distinct designs doing the rounds we're not sure what's accurate at this point.
TechRadar's take:
iPhone X notch could appear in iPhone SE 2 display
Home button and headphone jack may be dropped
This doesn't feel like the iPhone SE 2 though - a more traditional design with powerful innards makes far more sense.
Other iPhone SE 2 rumors, news and leaks
In other news, we've heard that the iPhone SE 2 could have a quad-core A10 chipset, 2GB of RAM, a 12MP rear camera, a 5MP front-facing one, a 4-inch screen and that it could come in 32GB and 128GB sizes.
That would be an upgrade in some areas from the iPhone SE, but not much of one, putting it roughly in line with the iPhone 7, albeit with a smaller screen.
What's the most confusing about the new phone is this: how would you get into it? FaceID has been rumored to not be available, if the all-screen version is to be believed, in order to save money... so how would you open the phone?
With that in mind, the more traditional, static design with the fingerprint scanner seems to have more weight... so let's see what appears.
iPhone SE 2: what we want to see
We've come up with a wish list, filled with features that we want to see in the new iPhone SE 2. Some of them are pleas to Apple to not remove key specs, while others dare the company to try something new.
A headphone jack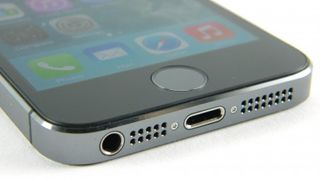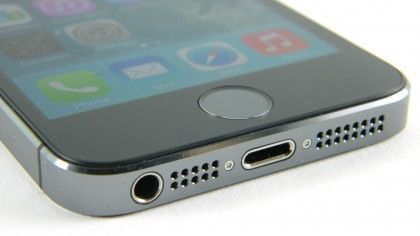 First things first: the iPhone SE has a headphone jack and we'd very much like it if Apple kept things in place for the iPhone SE 2.
If Apple doesn't mess with the design of the next iteration, there's little reason to see it removed. However, rumors point to a new look, so fingers are crossed that the 3.5mm headphone jack doesn't get left on the cutting room floor.
A better battery
From a value perspective, the iPhone SE is high on the charts if you're looking for a phone that will last you through the day. As we discovered in our in-depth battery test, the SE swept the floor of the other popular iPhone models of the time, like the iPhone 7 and iPhone 6.
Its prowess at saving power makes sense. The screen is smaller and its boxy design doesn't force Apple to slim down on the battery in the way that it might for a slimmer, sleeker chassis used with its core iPhone products.
While we're short on complaints about the SE's battery performance, it can only get better, right? We'd like to see Apple pushing some boundaries with its next phone with numbers that take it even higher.
Improved performance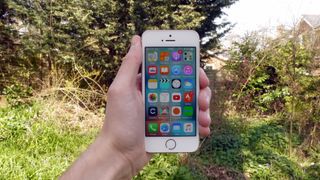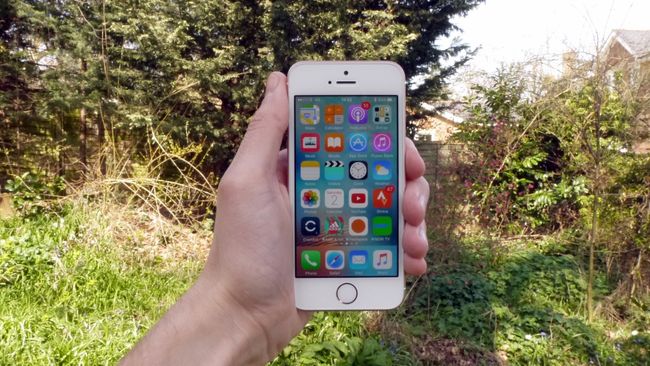 One of the more impressive things about the SE is that it fits in a similar set of specs found in the iPhone 6S. A punchy palm-sized smartphone that could handle everything that its fancier iPhone brethren could for a more digestible price.
That's 2016 power though, and in 2018 we're hoping Apple gives the iPhone SE 2 the latest chipset and a bump in RAM.
A refreshed design
There's no arguing that reviving the iPhone 5 design for use with the iPhone SE was a good idea. After all, it's a winning design, first debuted on the iPhone 4, that set Apple far ahead of its competition in terms of build quality.
However, there comes a time when even the best design ideas need to be left to the side. And when looking toward the release of the iPhone SE 2, that time is now.
We'd love to see something drastically different, all while sticking to the ergonomic four-inch size that SE fans are accustomed to.