It feels like we've been banging on about it all year, but now it's official - the extraordinary £23 per month Samsung Galaxy S9 deal from Mobiles.co.uk is the best mobile phone tariff of the year.
That's because at this year's Mobile Choice Consumer Awards, the retailer took home the Phone Deal of the Year award for its brilliant contract price on the S9. At its best, Mobiles.co.uk was offering the superb Samsung smartphone on Vodafone with 4GB of data and unlimited calls and texts for £23 per month and only £100 upfront, making it around the same as you would have paid for a SIM-free Galaxy S9 outright.
The judges remarked that: 'In an age of spiralling flagship phone prices, Mobiles.co.uk (opens in new tab) produced an incredible Samsung Galaxy S9 deal that blew the rest out of the water. £23 per month and less than £200 upfront just a couple of months after release was the smartphone deal that really stood out for us this year.'

Phone Deal of the Year winner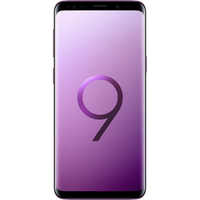 (opens in new tab)
Samsung Galaxy S9 from Mobiles.co.uk (opens in new tab) | Vodafone | £115 upfront (with 10OFF code) | 4GB data | Unlimited minutes and texts | £23pm
It may not currently be the cheapest its ever been, but this Samsung Galaxy S9 deal is still stupendously good. It isn't that much more than what you'll currently pay for the year older S8. We can't see it dropping much further anytime soon - not even with Black Friday and Cyber Monday just around the corner.

Phone Deal of the Year shortlist
Although Mobiles.co.uk walked away with the gong on the night, the category was fiercely contested by five other killer mobile phone deals. The other nominees included:
Today's best Samsung Galaxy S9 deals
If (for some bizarre reason) you're not completely sold on the Phone Deal of the Year winning S9 plan, then you can head to our best Samsung Galaxy S9 deals page to get one that suits you better. Or, better yet, just cast your eyes downward at our up-to-the-minute price comparison.