Disney Plus has enjoyed plenty of success since its March 2020 launch – but the wheels have have now started to come off its subscriber-filled wagon.
During its Q1 2023 earnings report, Disney confirmed that Disney Plus lost subscribers for the first time in its history. Between October and December 2022, the streaming platform's global user base shrunk by 2.4 million.
The main reason for this drop in users? Disney Plus Hotstar, the version of the streamer that's available in India and Southeast Asia. Some 3.8 million customers canceled their subscriptions between October 2022 and January 2023.
Luckily for Disney, the impact of that sizable blow was minimized somewhat by an increase in subscribers elsewhere. In North America, Disney added 200,000 new customers to its user base, while in non-North American territories (outside of India and Southeast Asia), its subscriber base grew by 1.2 million.
In total, Disney Plus's total user base now stands at 161.8 million, down from 164.2 million in October 2022. With Netflix adding 7.66 million new users in Q4 2022 – taking its overall total to over 231 million – Disney will see its subscriber decline as a major setback in its bid to become the world's best streaming service.
Double trouble at the House of Mouse
Unsurprisingly, Disney's reaction to its diminishing Disney Plus user base is to try and save face. Or, rather, cash.
To that end, Bog Iger, who recently returned as Disney's CEO, announced plans to cut costs by $5.5 billion across the company. That's despite Disney seeing an 8% year-on-year increase in revenue, with the entertainment behemoth netting $23.5 billion in 2022; although that boost to its profit margins is largely down to Disney's suite of theme parks, which posted a combined 27% increase compared to 2021.
However, Disney's direct-to-consumer division – i.e., Disney Plus, Hulu, and ESPN Plus – saw a 13% increase in their revenue, which increased to to $5.3 billion. That's in spite of the streaming trio's operating costs rising from $0.5 billion in 2021 to $1.1 billion last year. With Hulu and ESPN Plus also adding new users to their current fanbases – 800,000 and 600,000 respectively – Disney might be jumping the gun with its money-saving measures.
Iger also confirmed that Disney's cost-cutting measures would lead to a significant reduction in its workforce. Per the company's Q1 2023 earnings call, Iger revealed that Disney would cut "approximately 7,000 jobs" across all sectors, adding: "I do not make this decision lightly. I have enormous respect and appreciation for the talent and dedication of our employees worldwide, and I'm mindful of the personal impact of these changes."
It's unclear which divisions will see the biggest job cuts. Iger has suggested that Disney will refocus on "our core brands and franchises, which have consistently delivered higher returns". That likely means most employees at Marvel, Lucasfilm (which develops the Star Wars franchise), and Pixar will be safe, although some job losses are to be expected at those studios. Other subsidiaries and divisions, though, might not be so lucky.
Analysis: counting the cost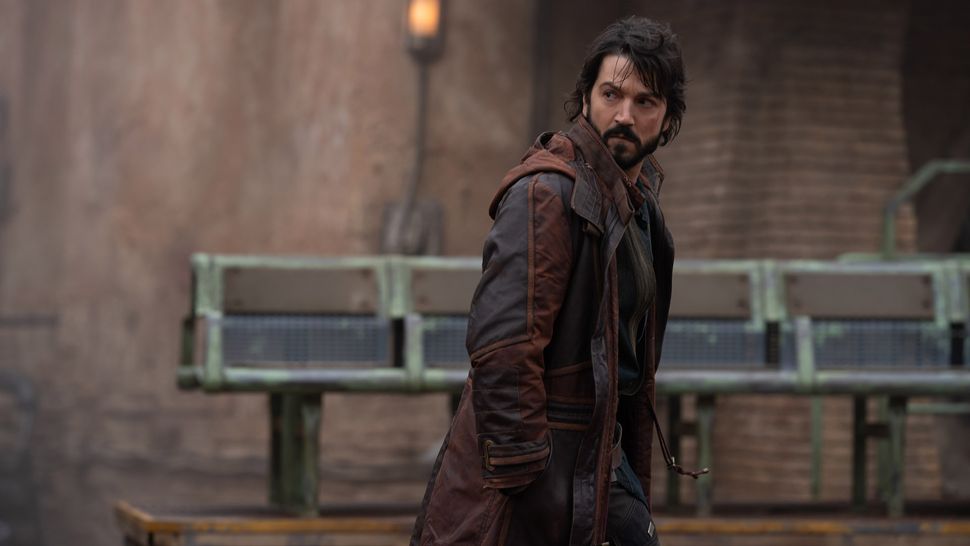 There are multiple reasons for the sharp downturn in Disney Plus' fortunes.
First, its library of content. It isn't a secret that Disney relies heavily on Marvel and Star Wars content to a) get bums on seats in theaters, and b) to tempt people to sign up to its main streaming platform.
However, the franchises have been conspicuous by their absence from Disney Plus in recent months. The last Marvel TV show to air on the service – She Hulk: Attorney at Law – ended in mid-October. While there have been Marvel Cinematic Universe (MCU) TV specials since, namely Werewolf by Night and The Guardians of the Galaxy Holiday Special, neither production is the long-form content that Disney Plus needs to keep viewers engaged.
The same is true for Star Wars. Star Wars: Rogue One prequel series Andor is arguably the best Star Wars show ever, yet its season 1 finale aired on November 23. Add in the fact that, despite critical acclaim, Andor's audience demand lagged behind The Mandalorian and Obi-Wan Kenobi, and it wasn't the sure-fire hit Disney expected it to be.
To be fair, there is a Star Wars TV series currently airing on Disney Plus – The Bad Batch season 2. Like Andor, though, it doesn't hold the same appeal as The Mandalorian, meaning the streamer's more casual audience isn't likely to be tuning in.
And that's the wider problem Disney Plus faces. Yes, some of the best Disney Plus shows have joined the platform in the last few months – Extraordinary, Willow, and Limitless With Chris Hemsworth to name three. These programs, though, aren't the subscriber drivers, or even user retainers, Disney needs them to be. If people don't believe they're getting value for money, they're more likely to cancel their subscriptions.
Then there's the problem that Disney Plus doesn't really cater for Indian or Southeast Asian audiences. Disney has started to produce non-English originals for its streaming service, but the vast majority are still based in Europe. Compare that to Netflix's plan to cement itself as the go-to streamer in this world region – Indian and Thai-based projects populate its library already, with more on the way – and Disney will be playing catch up here for a long time to come if it doesn't act soon.
Finally, the ongoing cost-of-living crisis means consumers are being more careful about what they spend their money on. Last year in the UK, two million people canceled their subscriptions to streamers, including Netflix, Prime Video, and Disney Plus (per The Guardian). With people tightening the purse strings, streaming subscriptions are falling across the board.
There is hope for a revival in Disney Plus' fortunes, though. The streaming giant will welcome some big hitters, such as The Mandalorian season 3 and Loki season 2, in 2023. Meanwhile, Black Panther: Wakanda Forever recently arrived on the service, quickly becoming the most-watched Disney Plus movie ever.
Last year, Netflix showed that massive hits like Stranger Things season 4 and Wednesday, can help popular streamers bounce back from subscriber losses. Disney will hope its 2023 lineup will provide a similar fillip to its main streaming service..
The arrival of an ads-supported tier outside of the US, too, might help matters. Disney Plus Basic launched in North America in December 2022, with its $7.99 per month price point being viewed as a major selling point to coax new users to sign up. Given that Disney Plus Basic is $3 less than the streamer's cheapest non-ads tier, Disney will hope it appeals to customers on a budget. And, if it rolls Disney Plus Basic out in non-US regions soon, it could tempt people to sign up for the first time, or to return after previously canceling their subscription.
You've taken a slight but significant beating, Disney Plus. Now it's time to prove your mettle.
For more Disney-based coverage, read our best Disney Plus movies guide. Additionally, find out how to watch the Star Wars movies in order, learn more about Marvel Phase 5, or get the lowdown on watching the Marvel movies in order.