When it comes to choosing a good laptop, there are various factors that you would need to consider. While the purpose is essential, it's equally important to understand the hardware and if it would meet the expectations of your usage.
While there is no doubt that many of the best laptops in India come with a premium price tag, you do get some good options at even more affordable rates. The laptops that cost under Rs 40,000 are primarily devices more suitable for users who want a machine for basic office tasks.
Best laptops under Rs 40,000
Many laptops in this price range run on the Intel Core i3 or i5 processors and AMD Ryzen 3 processor. Both of these chipsets are capable of handling basic tasks. Many of the laptops in this price range are ideal for personal use. Gaming laptops do come at more premium price tags.
We've listed some of the best laptops priced below Rs. 40,000 from brands like Acer, Lenovo, HP, Asus, Honor and Nokia.
Best laptops under Rs 40,000 in India:
Why you can trust TechRadar Our expert reviewers spend hours testing and comparing products and services so you can choose the best for you. Find out more about how we test.
While not many of the company's smartphones seem competitive in the market, Nokia's laptops are entirely different. The Purebook S14 offers the 11th Gen Intel Core i5 processor clubbed with 16GB RAM and 512GB SSD storage.
The laptop is primarily targeted toward users who want to comfortably work while on the go with a compact machine. The slim form factor and the premium build make it a great choice considering the price point. Also, unlike other laptops in this list, the Purebook S14 is the only one that supports Dolby Atmos.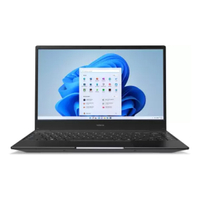 (opens in new tab)
Honor may not be so prominent in India when it comes to smartphones. But the company launched the Magicbook X 15 and the 14-inch variant back in April this year. While the laptop does not have the latest chipset, the design and aesthetics of the laptop make it a good option to consider at this price point.
Moreover, the laptop does share resemblance with the 16-inch Apple MacBooks. You could get a 'lookalike' laptop with out having to shell out a lot of money. Even with the slim 16.9mm thickness, you get a Type-C port, an HDMI port and two USB Type-A ports as well. The PD fast charger provided in the box is compatible with other Type-C products. It will essentially reduce the number of chargers you need to carry for all your devices.
The HP 15s laptop is available in several combinations of configurations. However, the Ryzen 3 model that we've listed comes close to the Rs. 40,000 price tag and is worth looking into.
While it may not have a design that turns a lot of heads, the HP 15s is a capable machine. It features the AMD Ryzen 3 5000-series chipset with 8GB RAM (which is further expandable by another 8GB). If you do wish to get better specifications on the same, you can check out buying guide for the best laptops in India.
Realme Book Slim is a good choice for anyone who is in the Realme ecosystem of products. The laptop comes with a 14-inch display just like the Nokia Purebook S14 on this list. However, the Realme Book Slim gets a much better Quad HD resolution. While it could have been better to get a 15-inch model with the same display specs, the laptop still holds its ground competitively.
You get an 11th Gen Intel Core i3 processor with 8GB RAM and 256GB SSD storage. While there is an i5 variant with twice the RAM and storage, it does cost more.
The rest of the features remain the same. You get a power button with an integrated fingerprint scanner, Thunderbolt 4 ports, support for Wi-Fi 6, a backlit keyboard and a 65W PD charger that can charge your smartphone and TWS earbuds.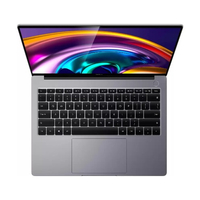 (opens in new tab)
Acer Extensa is one of the most affordable members of this list. In comparison to other laptops, the Acer Extensa doesn't necessarily turn a lot of heads. It's a basic laptop with basic hardware and is not slim or lightweight in any way. In part, this is due to the support for dual-storage: one NVMe SSD and another HDD.
The Acer Extensa runs on the 11th Gen Intel Core i3 processor with 8GB RAM and 256GB SSD storage. You can choose to include a larger HDD of up to 2TB as well. So, if you ever need to store larger files, the traditional hard disk will help. While the SSD will help with a quick read and write speeds.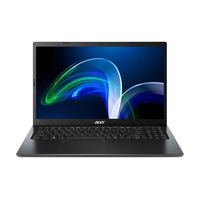 (opens in new tab)
The Lenovo Ideapad Slim 3 features the 11th Gen Intel i3 processor clubbed with 8GB RAM. The laptop does offer a variety of I/O ports like HDMI, Type-C, USB Type-A and an SD card slot.
The laptop may not be the slimmest or lightest, but it does have the basic features that many users will benefit from for personal or professional work. The trackpad is slightly smaller and we think it would have been better if the company had not left so much space unused.