iPhones are among the most popular smartphones on the planet – and now that Apple has dispensed with the wired EarPods you used to get in the box with your new phone, there's no better time to find the best iPhone headphones to make your music, podcasts, and audiobooks really sing.
Newer iPhones don't come with a 3.5mm headphone jack, which is why the headphones in this guide are all wireless – though, if you wish, you can use a pair of wired headphones with your iPhone, using a Lightning to 3.5mm adapter. Check out our guides to the best over-ear headphones and the best earbuds for a selection of the top wired models we've tested.
Which headphones style is best for you?
You may be wondering whether you should buy a pair of AirPods to use with your iPhone – and while you'll find the AirPods Pro and the over-ear AirPods Max in this guide, there are plenty of non-Apple headphones that work brilliantly with iPhones.
That's why you'll find a range of headphones to suit your iPhone here, from the best-sounding true wireless earbuds to noise-cancelling headphones that will help you block out the world. Many of the headphones in this list also support hi-res audio, so if you have an Apple Music subscription, you'll be able to take advantage of its new Lossless Audio feature.
Now, you may be wondering whether you should hold off in case there are new iPhone headphones launching soon; Apple is expected to release new AirPods this year; it's rumored that we'll see the Apple AirPods 3 in 2021, and possibly the AirPods Pro 2, as well.
However, there are plenty of great headphones for iPhone in the guide below, and Apple is set to update all of its AirPods models with some new features when iOS 15 launches later this year.
The best iPhone headphones 2021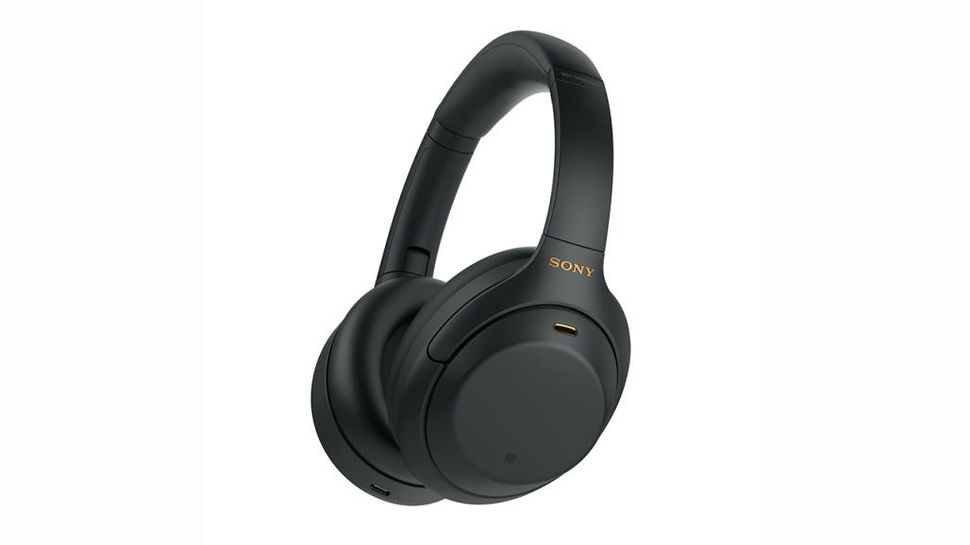 The Sony WH-1000XM4 are the best wireless headphones you can buy, thanks to their excellent noise-cancellation, supreme sound quality, and lightweight wireless design.
Their excellent wireless connectivity makes them ideal for using with your iPhone, and you won't find a better audio performance at this price.
While they don't look significantly different from their predecessors, the Sony WH-1000XM3, a number of new features including multipoint pairing, DSEE Extreme upscaling, conversational awareness and auto-play/pause using a built-in sensor all help the WH-1000XM4 claim the title of best headphones overall in 2021.
On top of the adjustments listed above, the Sony WH-1000XM4 support Sony's 360 Reality Audio format that enables spatial audio on stereo headphones plus the LDAC codec that can send a bitrate of up to 990 kbps. The unfortunate bit there, though, is that it no longer supports aptX or aptX HD, so your Hi-Res Audio support mileage may vary.
Read more: Sony WH-1000XM4 Wireless Headphones review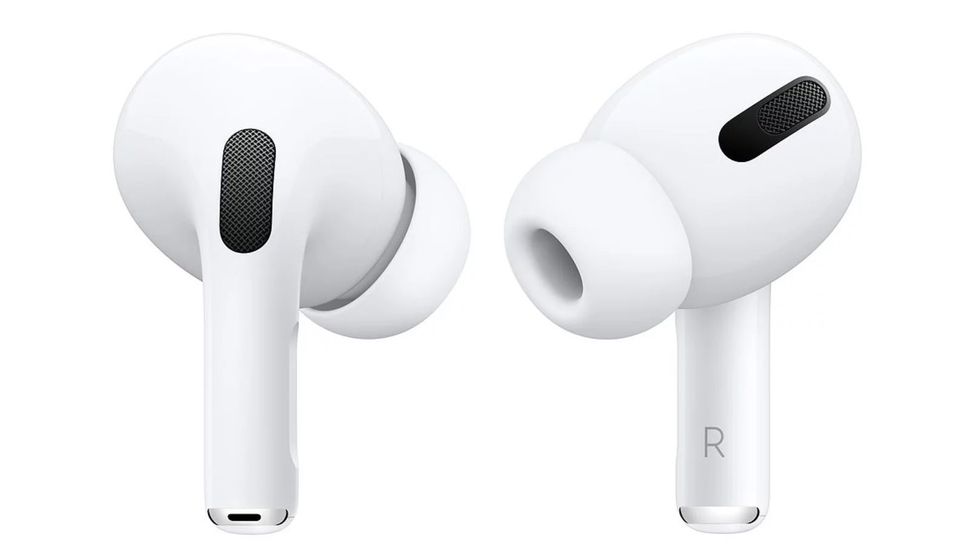 Apple's noise-cancelling true wireless earbuds, the AirPods Pro, deliver a much better fit and an improved design compared to the original AirPods – and they're the best true wireless earbuds to use with your iPhone if you're looking for seamless connectivity.
However, at $249 / £249 / AU$399, they're pretty pricey, and as such can't be called the very best true wireless earbuds in terms of value for money – but they may be the best true wireless earbuds for Apple fans.
These snug-fitting earbuds offer a great sound, and the additional microphones provide strong noise-cancelling (particularly when commuting), as well as a useful Transparency mode, which really does let the outside world in.
Unfortunately, the AirPods Pro don't support hi-res audio, so if you want to use Apple Music's new Lossless Audio feature, you'll be disappointed. However, they do support spatial audio, which is great if you watch films and shows with Apple TV Plus.
Read more: Apple AirPods Pro review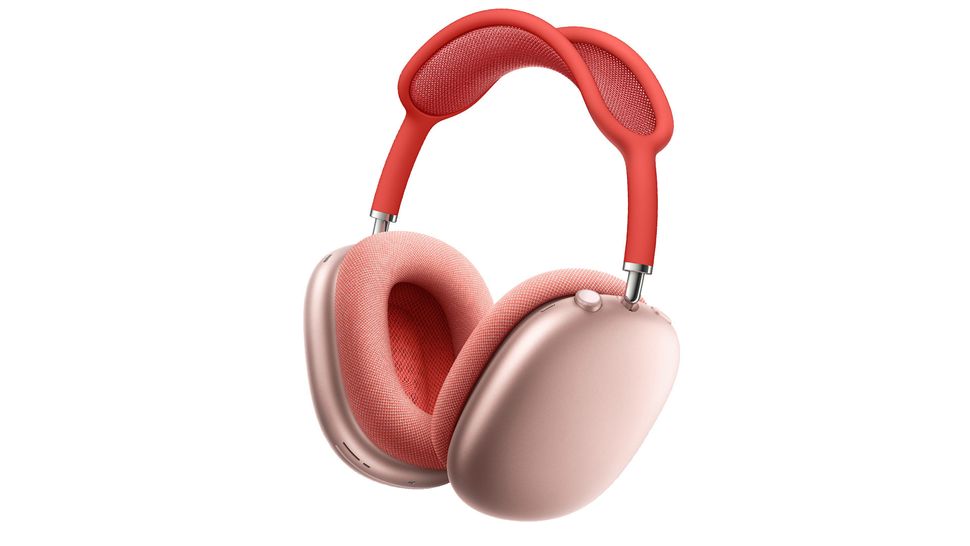 The release of the Apple AirPods Max represented the highest-profile headphones launch for some time, having been the subject of rumor and speculation for two years, and come with active noise cancellation, superb audio quality, and a design that sets them apart from most noise-cancelling headphones on the market.
While their exceptional audio performance and class-leading ANC impresses, they're let down by their eye-watering price, baffling carrying case, and lack of support for hi-res audio codecs.
Despite their high price, the AirPods Max aren't exactly aimed at the audiophile crowd, owing to their lack of 3.5mm audio port; instead, these cans are squarely targeted at card-carrying members of the Apple ecosystem, with nifty features for iOS users and an unmistakably 'Apple' design.
But, if you've already bought into the Apple ecosystem with an iPhone, you have a lot of money to burn, and you don't care about hi-res audio, you won't find headphones that sound better or are easier to use than the AirPods Max.
Read more: Apple AirPods Max review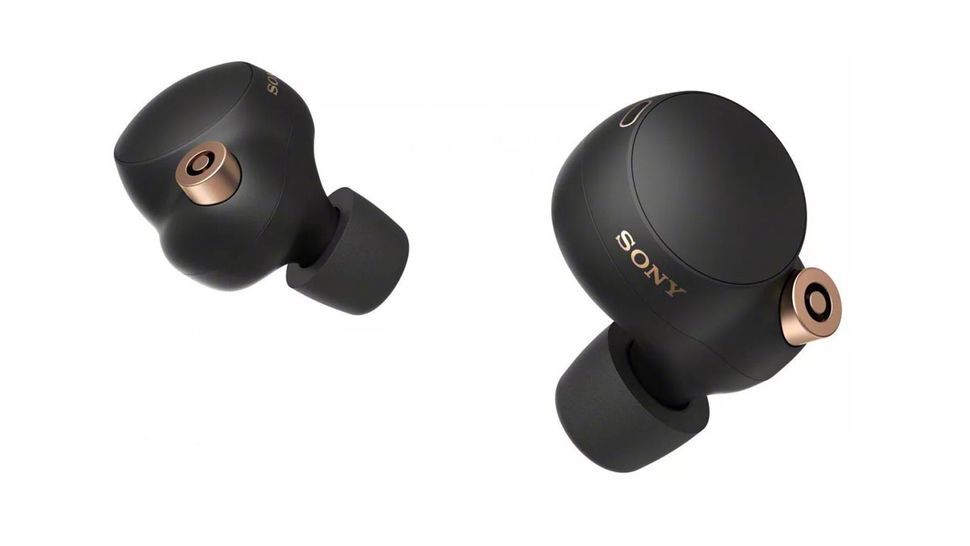 Sony is largely responsible for the rude health of the active noise-cancelling wireless earbuds market, and with the WF-1000XM4, the company has combined performance, ergonomics, and build quality more effectively than ever before.
Compared to their predecessors, the Sony WF-1000XM3, the new wireless earbuds offer enough quality-of-life features to make them worth upgrading to, even if they are more expensive.
While other wireless earbuds surpass the Sony WF-1000XM4 in particular areas – noise cancellation, for example – no other model comes close to offering such excellent quality across the board. That's why the Sony WF-1000XM4 are hands-down the best wireless earbuds you can buy today.
Read more: Sony WF-1000XM4 review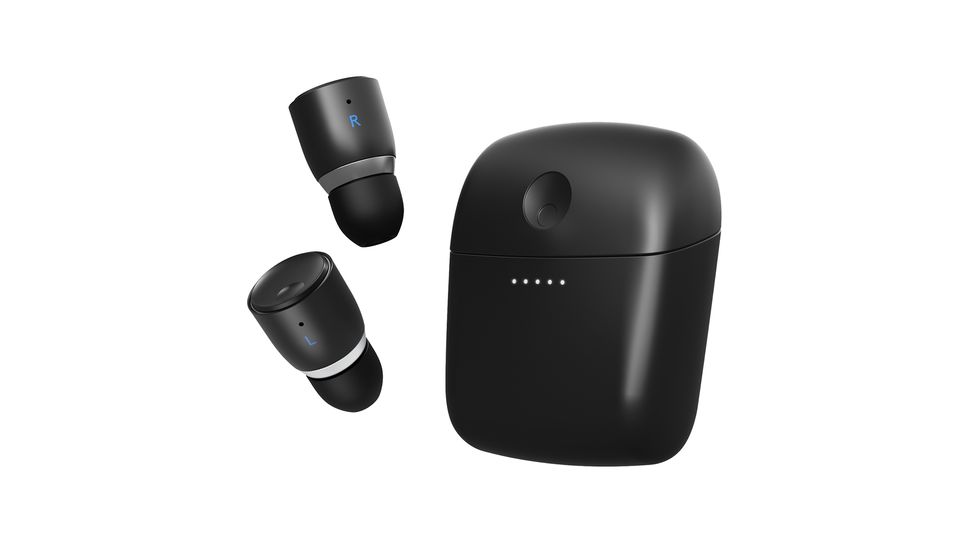 Cambridge Audio may be best known for its high-end audio equipment, but the past couple of years has seen the British company branch out into the world of true wireless earbuds.
Its first offering, the Melomania 1, are among the best wireless earbuds you can buy, thanks to their stellar sound quality, However, the new Cambridge Audio Melomania 1 Plus are a worthy upgrade, putting many other earbuds in the shade for audio performance, battery life, and ease-of-use.
While the design of the Melomania 1 Plus hasn't deviated too far from its predecessors, there's a clear step up in terms of audio performance, with levels of detail and clarity that could rival some of the best over-ear headphones.
A helpful app, easy controls, and excellent connectivity just makes us love them even more. The only downside is that there's no active noise cancellation. However, when these earbuds sound this good, we doubt you'll miss it much.
Read more: Cambridge Audio Melomania 1 Plus review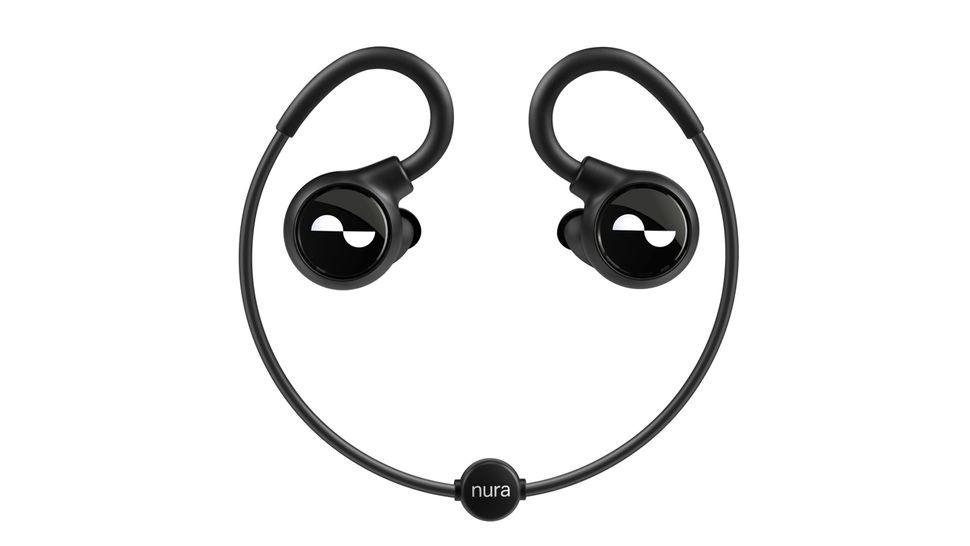 The NuraLoop headphones boil down the essence of the company's first product, the Nuraphone, into a much more compact, rugged, and affordable package, and doesn't lose much in the process.
These wireless neckbuds come with the company's adaptive audio technology, which automatically determines a listening profile for the user and feeds them well-balanced, lush sound as a result.
On top of this, features like active noise-cancelling, social mode, an IPX3 rating, Immersion mode, a great battery life, and the ability to attach an analog cable for 3.5mm headphone jacks means these earbuds are great for iPhone users and beyond.
Read more: NuraLoop headphones review

JBL is a popular name in the world of wireless headphones and Bluetooth speakers, and rightly so. Solidly dependable, consumers know what to expect from the brand – decent sound quality for a decent price.
The JBL Tune 750BTNC sound great, look great, and they fit well. Reliable and easy to use, you might miss waterproofing and a few minor features – but at this price, it feels foolish to complain too readily, especially if you've already shelled out on an expensive iPhone.
Read more: JBL Tune 750BTNC review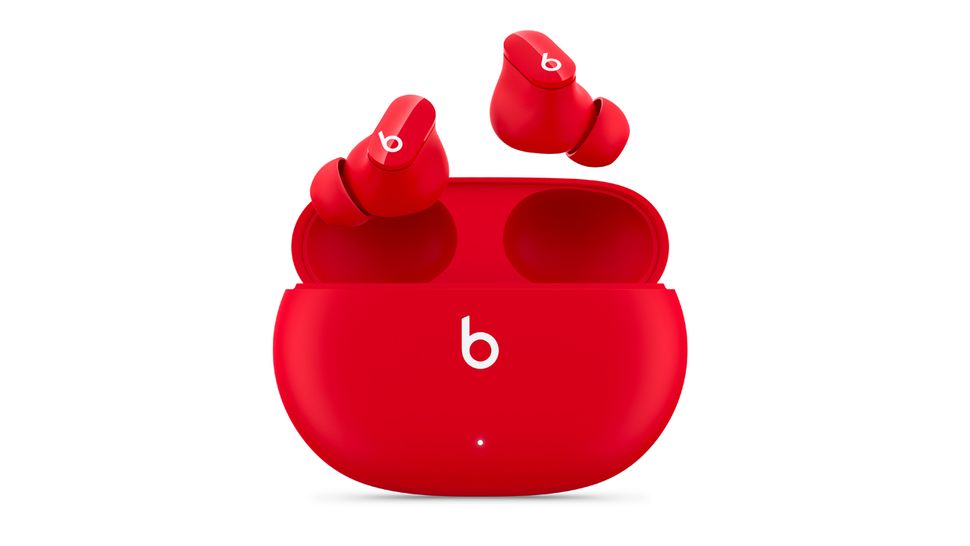 The Beats Studio Buds are rock-solid true wireless earbuds with active noise cancellation and support for Apple's Spatial Audio with Dolby Atmos format. They sound great, with a lively sound quality that elevates the highs and lows of your music, and feel supremely comfortable to wear for long periods of time.
They're not without some drawbacks, though. Chief among them is their lackluster call quality and lack of an H1 Wireless Chip. Battery life with either ANC or Transparency mode turned on is a little short at only five hours (15 hours with the case), and their noise cancellation isn't exactly class-leading, either.
Saying that, they're cheaper than the AirPods Pro and their predecessors, the Powerbeats Pro, making them a more budget-friendly option if you want to buy a pair of Beats earbuds.
Read more: Beats Studio Buds review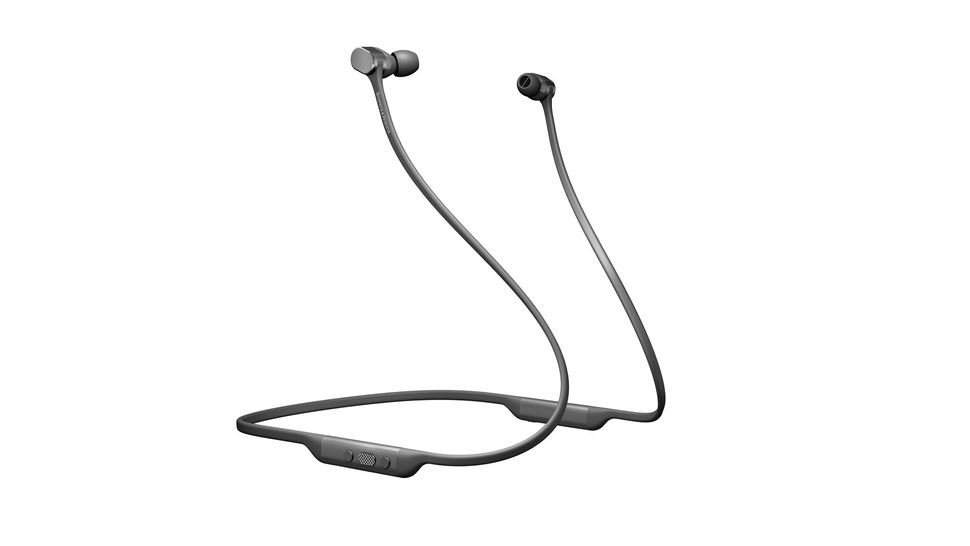 The Bowers & Wilkins PI3 are the first neckband wireless earbuds for the company, and they're a great start. Well-designed, comfy, and simple to use, they sound really good, too.
Thanks to dual drivers, these buds sound fantastic, with crisp highs, lively mids, and plenty of powerful bass. Look past the fairly unremarkable battery life and limited features, and you'll be mostly very impressed by what these offer.
Read more: Bowers & Wilkins PI3 Wireless Headphones review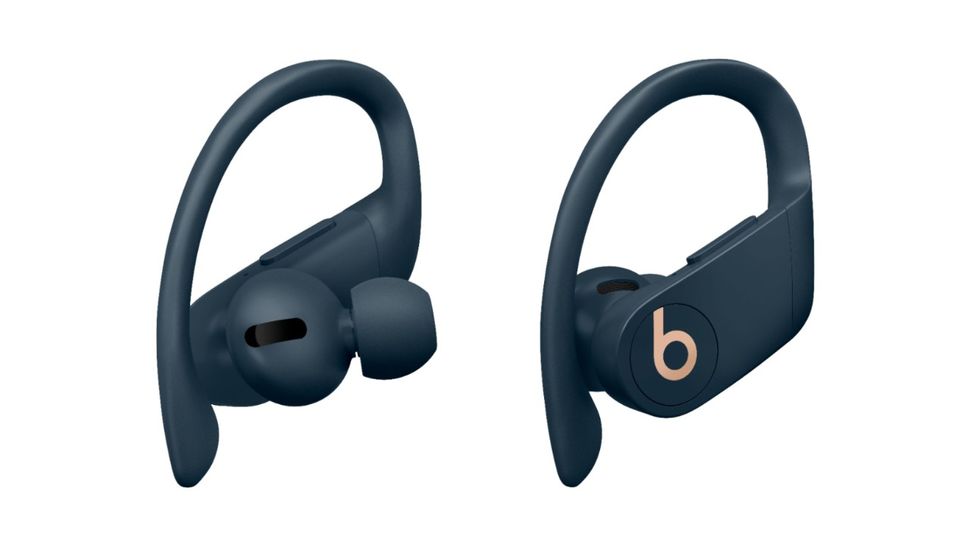 The PowerBeats Pro true wireless Beats headphones are something special – they're supremely comfortable, sound decent and seem to never, ever fall out.
They might not be the best true wireless earbuds in Apple's audio arsenal now that the AirPods Pro are here, but they are Apple's most premium play into the world of running headphones, and they're the buds we'd recommend to most workout enthusiasts.
That's thanks to features like the pressure-reducing micro-laser barometric venting hole, their long battery life and good sound quality. If we had to choose between wearing these and the original AirPods to use with our iPhone, these are what we'd choose.
Read more: Beats PowerBeats Pro review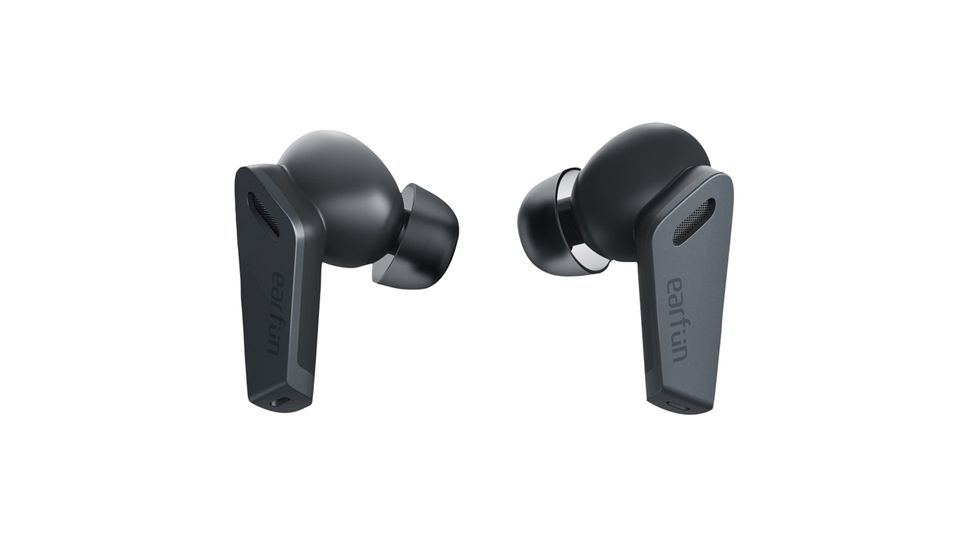 On their own merits, the Earfun Air Pro buds are accomplished, but against the competition at this price point they shine. Amid a sea of similarly priced efforts on Amazon, they stand out thanks to their superior design and excellent audio chops, and show a high level of competence in almost all other areas. If it weren't for slightly fiddly gesture controls and – in our experience at least – a slightly uncomfortable fit, these would immediately earn our wholehearted recommendation.
As it stands, these wireless earbuds are an excellent choice for iPhone users on a budget, offering a blend of useful features and strong performance that should make them popular with commuters in particular.
Read more: Earfun Air Pro review
Apple headphones news
If you're looking for the best iPhone headphones, you may be wondering whether Apple is set to launch any new headphones in 2021.
Well, we're hoping to see the next-gen AirPods 3 this year, and possibly the AirPods Pro 2, as well.
Industry analyst Ming-Chi Kuo has speculated that the next-gen AirPods would start mass production in early 2021, with a new AirPods Pro model arriving in 2022 too (via AppleInsider).
According to 9to5Mac, the prolific Apple analyst believes that Apple "will continue to sell second-generation AirPods through this year's holiday season", replacing the popular true wireless earbuds with the AirPods 3 "in the first half of 2021". That release date has recently been backed up by a Bloomberg report, which cites "people familiar with the plans".
The new 'Pods will apparently take their design cues from the AirPods Pro, which ditched the rigid plastic tips and super long ear stems of the 2019 Apple AirPods, in favor of silicone eartips and a sleeker look. Whether that means they'll come with noise cancellation as well remains to be seen.
Meanwhile, the AirPods Pro 2 could be an entry-level version of the noise-cancelling AirPods Pro, which suggest the rumored wireless earbuds might be cheaper than the most expensive Apple earbuds currently on the market.
Rumors have been circling since mid-February, after a report from DigiTimes claimed that the new true wireless earbuds will launch in the first half of 2020. Of course, they never materialized, and everything's pointing to a 2021 release at the earliest.
More recently, the Beats Studio Buds were launched by the company, following a series of high profile leaks. These excellent wireless earbuds have earned a spot on this list, thanks to their comfy fit, decent audio quality, and easy pairing with both iOS and Android devices.
iPhone headphones deals