The ultimate 4th of July sale of everything technology is now on, with highlights including the Apple Watch 2, Samsung Galaxy S8 phones and best laptop price drops.
Consider these early Amazon Prime Day deals ahead of July 11, although you'll find savings from other online July 4 retailers, too. B&H Photo, NewEgg and Dell are all offering the best prices for everything from monitors to DSLR for the US holiday.
Now may be the best time to buy that new phone, laptop or camera. Make America's birthday more like your birthday with the best 4th of July sales we could find online.
Samsung Galaxy S8 and S8 Plus unlocked 25% off
An unlocked Samsung Galaxy S8 can be had for as low as $663, roughly 26% off its list price of $899. The unlocked Galaxy S8 Plus deal has it going for $739 at the low end, also 26% off its $999 list price. These Galaxy S8 deals beat the offer Samsung has on its own website, and stand out as two of the most attractive smartphone deals on Amazon right now.
Apple Watch 2 discounted by $20 - $150
The Apple Watch 2 has a price drop on B&H that varies significantly depending on the model. On the lower end, base models of the Apple Watch 2 have a number of $20 to $80 discounts available. One of the more expensive models, the Space Black Stainless Steel version with a Space Black Link Band, is $150 off its list price of $1,049. Since price is one of the main issues for the Apple Watch 2, a discount makes it a more attractive buy.
Dell XPS 13 is about $400 off
Dell's high-end line of ultrabooks have impressed for the last few years. The Dell XPS 13 stands out as a highly portable and highly capable laptop. While Dell offers an updated model with 7th Gen Intel Core i7 processors, the XPS 13 with 6th Gen processors shouldn't be too far off performance-wise. With a lower $1,193 price tag for 16GB of RAM, a 512GB PCIe SSD, and a 13.3" QHD+ screen, this model is ready to go toe-to-toe with the $1,699 model on Dell's online store.
Canon EOS 80D for $100 - $550 off
If you want to get serious about photography, now's a great time. The Canon EOS 80D is great, with fast shooting, a quality 24MP APS-C sensor, and support for the wide range of Canon lenses. The Canon EOS 80D itself is $1,099, but purchased with lenses or kits, the deals start to kick in.
An 18-55mm lens brings the total to $1,149, $100 off the list price on Amazon. For an 18-135mm lens, the total is just $1,399, $400 off the list price. Springing for the Video Creator Kit with a 18-135mm lens would normally cost $2,049, but that price is cut by $550 down to $1,499.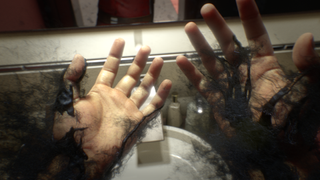 Prey and Injustice 2 are $20 off each
Launched recently with a list price of $60, Prey is now $20. Likewise, Injustice 2 is $20 thanks to Amazon marking down the console versions of the games. Prey reviewed favorably, wrapping survival, horror, and sci-fi into a neat package. Injustice 2 managed to offer a solid story in a well designed fighting game. Being able to score both games for $40 each for the 4th of July, so soon after their releases, is nothing short of a good deal for gamers.
Amazon Fire HD 8 are now 22% off
Amazon is offering its Fire HD 8 2016 tablet for 22% off making it a low $69 for the 16GB version. The Fire HD 8 has reviewed favorably for a tablet of its price. Both the ad-laden and ad-free versions of the Fire HD 8 are the same price, and with few improvements in the 2017 model, it's no great sacrifice to choose the older tablet.
Amazon Echo Show $100 off
This Amazon Echo Show deal is still going on during the 4th of July, and it gives you a discount on the newest Amazon Echo device – the first with a screen built into the speaker. If you're going to buy two (know anyone who needs an Echo?) then Amazon is giving $100 off the pair with a promo code SHOW2PACK. You don't even have to wait until Amazon Prime Day 2017.
More 4th of July sales for 2017