Where to watch Avatar: The Way of Water in Australia and New Zealand
Stream Avatar 2 from the comfort of your couch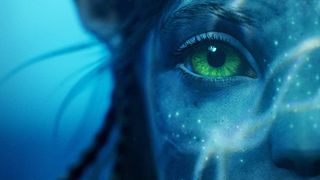 (Image credit: 20th Century Studios)
It's hard to believe that June is here, and along with the arrival of winter comes another massive movie on Disney Plus. From Wednesday, June 7, both Aussies and New Zealanders will be able to stream James Cameron's Avatar: The Way of Water right from the comfort of their own homes – there's no need to travel all the way to Pandora for this one.
Those in the southern hemisphere will only be able to catch the Titanic director's latest movie with a Disney Plus subscription (or paid separately on Amazon Prime Video) for the time being. Over in the US it'll be available on Max as well, but that new HBO and Warner Bros. streaming service won't be coming to the Asia-Pacific region until at least late 2024.
As one of our favourite movies of 2022, we think it's one not to miss, particularly if you were a big fan of 2009's Avatar. Cameron's latest sci-fi flick showcases the life of Jake Sully (Sam Worthington) and Nahiri (Zoe Saldana) 15 years after the initial events in the first film. Now not only do the duo have to tackle parenthood, but also a familiar and dangerous threat to the Na'Vi that inevitably causes the family to uproot and move from their community in the trees to a new home by the sea.
How to watch Avatar: The Way of Water
Initial release date: December 15, 2022
Rating: TechRadar: 4.5/5 | IMDb: 7.7/10 | Rotten Tomatoes: 76%
Director: James Cameron
Cast: Sam Worthington, Zoe Saldana, Sigourney Weaver, Kate Winslet, Stephen Lang, Cliff Curtis, Britain Dalton, Jamie Flatters, Trinity Jo-Li Bliss, Bailey Bass and Jack Champion
Streaming options: Disney Plus (from June 7, 2023), or purchase through Amazon Prime Video from AU$19.99
Alongside Worthington and Saldana, there's a stack of returning actors including Sigourney Weaver, Stephen Lang and Kate Winslet in various roles both familiar and new. Joining the already star-studded cast is Cliff Curtis as Tonowari, and newcomers Britain Dalton, Jamie Flatters, Trinity Jo-Li Bliss, Bailey Bass and Jack Champion.
And if this movie leaves you wanting more, you're in luck! Cameron has confirmed plans to have a further three instalments in the franchise, with the third movie already in the works with an expected release date at the end of 2024.
So if you're keen for a sea change and want to catch this visually stunning flick, we've got all the information on where to watch Avatar: The Way of Water online in both Australia and New Zealand.
---

Where to Watch Avatar: The Way of Water online in Australia and New Zealand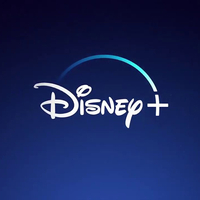 Disney Plus | AU$13.99 / NZ$14.99p/m or AU$139.99 / NZ$149.99p/a
For folks who already have a Disney Plus subscription, you won't have to fork out any more cash to catch Avatar: The Way of Water from your home screen as it will hit the service from Wednesday, June 7, 2023 in both Australia and New Zealand.
If you don't already have a subscription, you'll be looking at paying either AU$13.99 / NZ$14.99 per month or AU$139.99 / NZ$149.99 per year. Avatar: The Way of Water isn't all you can catch on the streaming platform though.
As the home of all things Disney, Pixar, Star Wars and Marvel, Disney Plus is a great option for families thanks to its wide variety of shows and movies. Whether you want to explore a galaxy far, far away, watch the Avengers save Earth again, or just want a good old Disney classic to watch with the kids, it's all there in your subscription. Plus, both Aussies and Kiwis get Star included, which features some more mature content that you generally wouldn't expect from Disney.
Is Avatar: The Way of Water exclusive to Disney Plus?
There are some other options for streaming Avatar: The Way of Water online, but you'll be forking out extra cash beyond a subscription for it. Amazon Prime Video and even YouTube offer the option to buy a digital version of the movie, starting at AU$19.99 for the SD version on Prime Video.
Is there anything else I should know about Disney Plus?
Disney Plus has been available in Australia and New Zealand since late 2019. Since then, it's doubled its content thanks to the inclusion of Star, and has continued to add more movies, shows and documentaries since its initial release.
Additional, spin-off shows from big franchises such as the Star Wars series The Mandalorian and Marvel's Loki, to a wide selection of classic Pixar and Disney films – Disney Plus is one of the best options for family-friendly entertainment. Want something a little more serious? Since the inclusion of Star, the content library expanded to include more series, such as the 2022 hit The Bear.
If you're looking for something a bit more educational, Disney Plus also has National Geographic documentaries, including the doco Pride from Above, coming to the service on June 9.
You can also stream Disney Plus from a number of devices – you don't need a smart TV to access what you want to watch. Disney Plus has support on consoles such as the Xbox Series X|S, Xbox One X|S, PS5 and PS4, as well as Android and iOS and streaming devices such as the Amazon Fire TV Stick.
Sign up to receive daily breaking news, reviews, opinion, analysis, deals and more from the world of tech.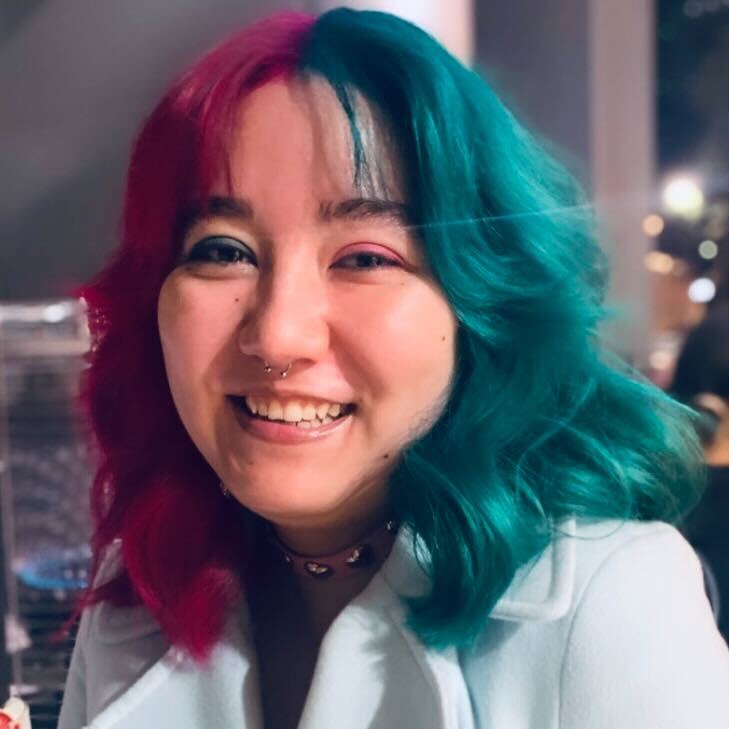 Writer, TechRadar Australia
Petra is new to the industry, but has had a long-time love of tech, gaming and entertainment, which she now gets to indulge by writing for TechRadar. She's also keen on sharing news about deals and discounts in the APAC region – with a background in archaeology, she'll dig deep to find the best deals and thanks to her long history in retail, knows what makes a good bargain. She also is a bit of a keyboard hobbyist, having found enjoyment with mechanical keyboards during 2020's lockdown, and has big plans to build a fully custom matching keyboard and PC in the near future.