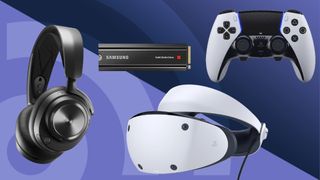 (Image credit: Future/Sony/SteelSeries/Samsung)
It's that time of year again and the Black Friday PS5 deals are here in force. As part of the wider Black Friday gaming deals, we regularly see games, console bundles, and accessories get discounted. Some discounts and deals, however, are greater than others.
Yes, we've all seen a recently-released game get a $10 (or £10) discount in a sales event but the best PS5 deals are when the hardware itself reaches new lowest-ever prices or when we see literal hundreds taken off PS5 accessories like controllers, headsets, TVs, and monitors.
Having tracked deals and gaming sales for years now, we have a good idea of what makes a super PS5 deal and what makes an average or expected one. With the PS5 game library and hardware family larger than ever in 2023, we also know what kind of deals we want to see this sales season that will really excite fans and get those wallets pumping. While we will see loads of big cuts on games (and are already seeing that happen on both sides of the Atlantic) it's often the hardware and accessories that offer the biggest cuts and therefore offer the greatest value.
With that in mind, we've whipped up the top PS5 Black Friday deals that we want to see this year. These are deals that we think have at least some chance of occurring based on previous sales events and, if they do, are sure to make waves.
The return of 2TB PS5 SSDs for $100 / £100 or less
We've already seen this happen from time to time in 2023 during both of Amazon's Prime sales events, but this ratio of price to storage capacity continues to represent wild value for money when it comes to some of the best SSDs for PS5.
It wasn't that long ago when we were hailing the arrival of 1TB drives selling at the $100 / £100 mark, but now we can expect our money to potentially go twice as far. It's not just budget drives that are likely to offer these deals, too: in the summer we saw the 2TB version of the excellent Samsung 980 Pro have its price slashed to less than $100. For another example, right now in the UK, you can pick up the Crucial P5 Plus 2TB PS5 SSD for just £99.99 at Amazon.
If more of the most recently released PS5 SSDs from 2023 follow suit - like the Samsung 990 Pro, for example, then this year could really be a year of landmark savings on PS5 storage solutions.
PSVR 2 getting a hefty discount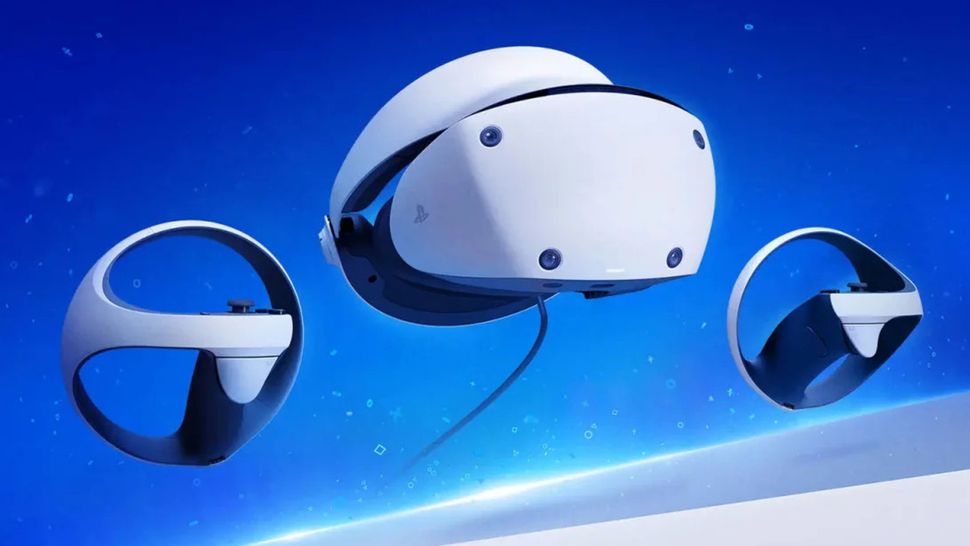 No matter what the initial reception has been for PS VR2, the fact remains that it is a very expensive PS5 accessory. Retailing for an eye-watering $550 / £530, we have seen very few discounts on that high price since it was released in February 2023. A big price cut would surely tempt many folks to take the plunge into VR play.
If this dropped to comfortably below the $500 mark in the US (or below the £480 mark in the UK), heck, even I might be tempted. What better time to see a brand-new record-low price on the kit than its first winter sales period?
$40 DualSense offers and big cuts on the Edge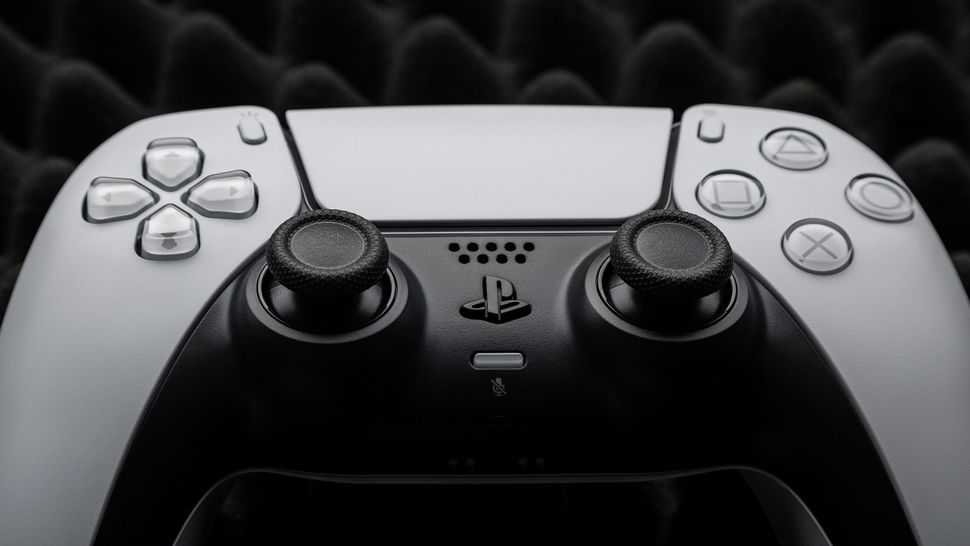 Discounts on DualSense controllers have been common during sales events over the last couple of years, but we reckon that they're due a new record low having been out for three years now. After all, the DualShock 4 V2 controllers saw huge drops and banging record lows on Black Friday 2018, only two years after they were released so there's certainly precedent for big discounts that the Black Friday PS5 controller deals can build on.
With current regional record lows of $49 and £45 for the DualSense, we'd love to see those both drop to the '40' mark. Personally, if that snazzy new Cobalt Blue one drops in price like that then I am jumping on it immediately despite having four DualSenses already.
In addition to this, it's about time the Dualsense Edge controller got a significant cut. At $200 / £210, I think that a lot more folks would be willing to bring it into their setups if it crashed in price. If this pad got even somewhat close to the $150 / £150 mark it would be an absolute must-buy and give the likes of the excellent (but cheaper) Victrix Pro BFG some real competition.
Bring back PlayStation Plus deals
This is a bit of a long shot since we haven't seen any dedicated PlayStation Plus deals or pre-loaded cards after Sony changed the structure of their subscription service last year. But, we're holding out hope that this Black Friday might finally bring some discounts on the service. Be that on Sony's own storefront, on the pre-loaded PS Plus store cards that you find at retailers like Amazon, or via some official discounts on PS Store credit vouchers. Even small savings like 10% would be awesome and most welcome. PS Plus discounts and deals used to be some of the very best deals during Black Friday and we have been left longing for them to return ever since they stopped showing up.
The best third-party accessories to go low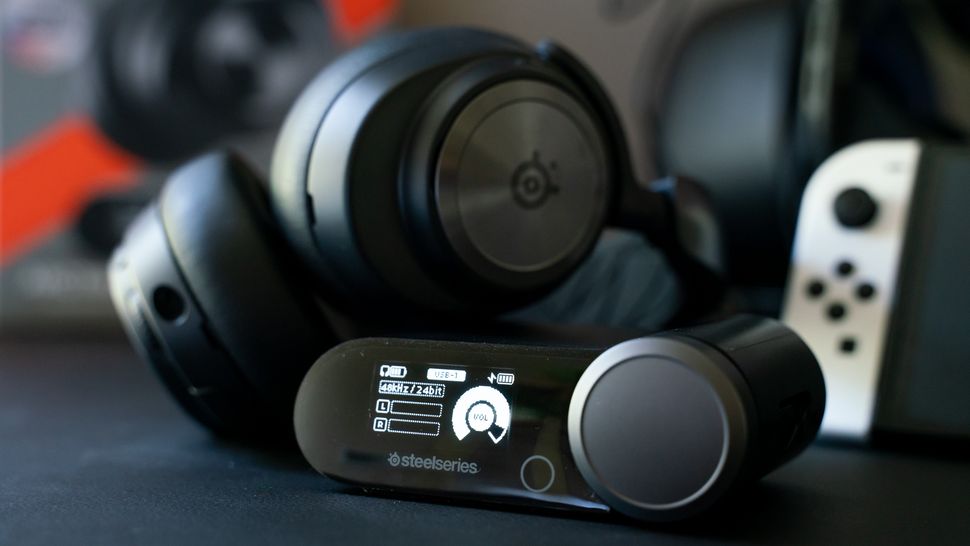 Yes, this sounds like a bit of a broad statement but there are some particular third-party accessories that could easily become some of the best deals of the year with a proper price cut.
Over in controller territory, we'd love the Victrix Pro BFG and the Razer Wolverine V2 Pro to get some hefty discount treatment - both of which are long overdue. We want to see the Wolverine V2 Pro smash through the $200 / £200 mark to become an aggressively tempting gamepad, and, while the Victrix Pro has already seen some UK deal action, we feel it really needs to drop to the $150 mark for it to be an absolute must-buy in the US.
In terms of PS5 headsets, the biggest thing we always want to see is premium headsets available at a not-so-premium price. We've started to see some of this in the UK already with the likes of the SteelSeries Arctis Nova Pro and Astro A50 coming crashing down to lowest-ever prices ahead of Black Friday. If these kinds of savings get reciprocated in the US, then these deals will be easy recommendations - and hopefully be part of wider discounts on quality models across the price spectrum.
For other types of accessories, we'd love to see some deep cuts and new lowest-ever prices on external storage solutions and official accessories. For example, while the official DualSense Charging Station is already an excellent-value accessory it would fly off the shelves if it dropped down to around the $15 / £15 mark (only a few dollars or pounds beyond its current record low). For PS5 external hard drive storage, I'd love to see WD BLACK P40 2TB external SSD smash its previous record low of $150 / £150 and get dangerously close to the $100 / £100 mark to reach the same kind of value ratio that we want to see in internal PS5 SSDs too.
If you're looking for a different kind of console-focused deal this sales season then check out the current Black Friday Xbox Series X deals and Black Friday Xbox Series S deals, as well as the Black Friday Nintendo Switch and Black Friday Nintendo Switch OLED deals.
Get daily insight, inspiration and deals in your inbox
Get the hottest deals available in your inbox plus news, reviews, opinion, analysis and more from the TechRadar team.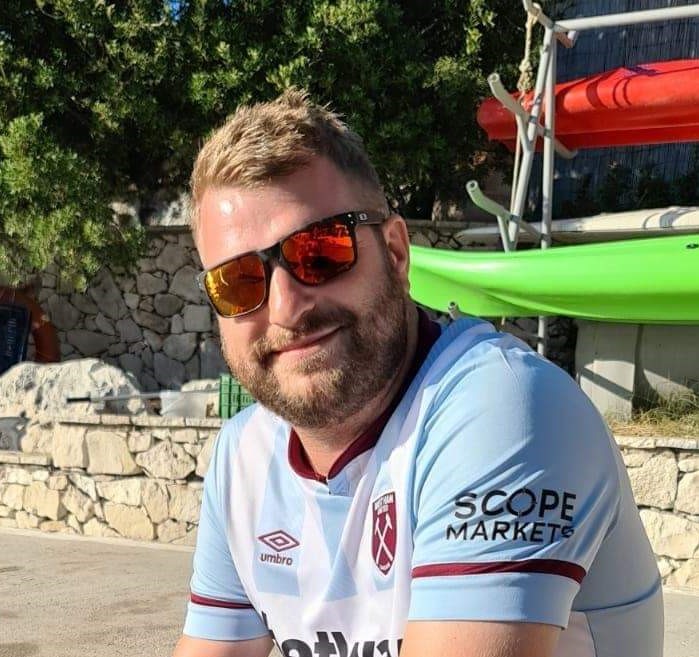 Deputy Editor, TechRadar Gaming
Rob is Deputy Editor of TechRadar Gaming, a video games journalist, critic, editor, and writer, and has years of experience gained from multiple publications. Prior to being TechRadar Gaming's Deputy Editor, he was a longstanding member of GamesRadar+, being the Commissioning Editor for Hardware there for years, while also squeezing in a short stint as Gaming Editor at WePC before joining TechRadar Gaming. He is also a freelance writer on tech, gaming hardware, video games, gardens, and landscapes and is crowdfunding a book on video game landscapes that you can back and pre-order now too.