The Razer Wolverine V2 offers powerful functions for those in the competitive scene, but its high price tag and relatively basic build quality keep it from being the definitive PS5 controller it could have been.
Pros
+

Microswitch D-pad and face buttons

+

Four remappable paddles

+

Pairs flawlessly with PS5 and PC
Cons
-

Doesn't justify its price tag

-

Doesn't feel premium

-

Lacks key DualSense features
Why you can trust TechRadar We spend hours testing every product or service we review, so you can be sure you're buying the best. Find out more about how we test.
The Razer Wolverine V2 Pro is the latest in the long line of controllers from the boutique tech company. Aimed exclusively at PS5 gamers and, to a lesser extent, PC gamers. This new wireless model carries high ambitions with an even higher price tag and doesn't deliver where it matters most.
Razer's gamepad isn't made to replace the standard DualSense controller, this is a pro pad made for gamers interested in the competitive scene. If you want to up your game in Call of Duty: Modern Warfare 2 multiplayer or compete in tournaments when Street Fighter 6 releases. If you're in that minority with the cash to burn, it could be for you.
Price and availability
The Razer Wolverine V2 Pro will be available in the United States from January 9, carrying an MSRP of $249.99. Those based in the UK and Australia will need to wait a little longer as the shipment date is scheduled for January 19 and will retail for £249.99 and AU$ 475.95, respectively.
Two color schemes are available at launch, including the standard white variant matching that of the PS5's color scheme, with a black version set to launch later in January. As a frame of reference, that's considerably more expensive than the upcoming DualSense Edge, which is set to release at $199.99 / £209.99 / $AUD339.95.
While Razer appears to be the only online retailer this side of the release, we're likely to see all major outlets carry this controller later in the month. That's the case with other Razer controllers in regions such as the US and the UK, such as Best Buy and Amazon, with the former and Argos, Currys, and Game in the latter.
Design and Features
It's surprising to see Razer use the Wolverine name on a PlayStation gamepad, as previously it reserved that for its line of Xbox-only controllers. In look, the Wolverine V2 Pro resembles a Razer Raiju, the manufacturer's PS4 controller line, but that name hasn't been used in this instance.
You're getting a wider and thicker gamepad here than the leaner beasts, such as the Razer Wolverine Ultimate, albeit with asymmetrical sticks this time around. The broader size can accommodate the touchpad, a staple since the DualShock 4. So I can see why this was incorporated into the overall shape.
What separates this new controller from the previous models of Wolverine, platform aside, is that it is fully wireless. All previous models needed to be plugged in. Razer has used the HyperSpeed Wireless dongle that it uses with some of the best gaming mice or gaming keyboards. Plug the device into the front or rear USB-A ports on your PS5 console and the Wolverine Pro 2 will connect and you're away.
Another thing you won't find on most other Razer controllers is the Razer Chroma RGB lighting that adorns the faceplate of the Razer Wolverine V2 Pro, a feature only seen on the previous Razer Wolverine V2 Chroma. It looks nice but is a largely superficial inclusion rather than a standout accessory.
More substantial are the microswitches in the face buttons and the D-pad. They provide a satisfying click with each press, as well as a small circular range of motion in use. It travels with your thumb giving you less distance to move in to actuate.
Turning the Razer Wolverine V2 Pro over reveals its best feature. Much like with the Xbox Elite Wireless Controller Series 2, you've got four paddles on the back that can be programmed for your use. There are also two additional shoulder buttons, making for a total of six buttons to remap as you please. This can be done in the Razer Controller app on your iOS or Android smartphone.
For all the extra bells and whistles, though, you're losing a considerable amount of features compared to the stock PS5 controller. For instance, there's no HD rumble. In fact, there's no vibration of any kind. Razer states that this is due to it being a distraction from competitive play. Still, having the option to customize this would have been appreciated. However, what's worse is the lack of adaptive trigger technology that you find in the standard DualSense gamepad.
This would be less of a problem if the triggers on the Razer Wolverine V2 felt comparable to the DualSense, but that's not the case. In truth, they feel functionally identical to those on the Razer Wolverine V2, complete with the same slider-based trigger stops. There's no nuance here. Either it's on, or it's off, leading to the mouse-like click or floaty and small L2 and R2 buttons, especially if you're someone with larger hands like myself.
One improvement over Sony's DualSense is with battery life, you'll notice a significant increase over your everyday controller. Razer claims that you can expect around 10 hours of use with the Chroma lighting enabled on a single charge and up to 30 hours with the RGB disabled. In my testing, I'd say that's about on the money. The Wolverine V2 lasts a good few gaming sessions and even turns itself off after periods of inactivity to conserve power. Battery life on the DualSense has been a consistent bugbear of ours, and it's set to get even worse on the upcoming DualSense Edge.
Performance
A lot of faults with additional features can be forgiven if a gamepad performs well. However, where the Razer Wolverine V2 Pro is concerned, everything's serviceable if unexceptional. From the first time I had the gamepad in my hands, I liked the feel but disliked the weight of it. Clocking in at just 279g, it's on the lighter side of the scale. Considering that pro gaming needs every edge, maybe this is preferable for the top dogs of the Esports world. However, in my opinion, it just meant that it felt a little cheap and hollow when stacked against some alternatives I've used.
I decided to test the Razer Wolverine V2 Pro in a series of different games available on my PS5 console, and that's where I started to miss features from my DualSense. Getting deep into a chaotic battle in God of War Ragnarok didn't have the same weight to it, with no rumble or resistance in the triggers. The same was true of The Callisto Protocol and other story-driven titles I tried out. Now, it's far from the main focus of a pad like this, so if you're considering getting this as a catch-all DualSense replacement, you may need to look elsewhere.

That's when I turned my attention to the twitch-based competitive titles to really see what those low-actuation microswitches were capable of. Some highlights in my testing involved developing combos in Power Rangers: Battle for the Grid's practice room and then taking them to the Versus modes. I also played a fair few bouts in EA UFC 4, too. In the former, there was a marginal improvement in response times with stringing strikes and specials together. But, in the latter, I found myself at a disadvantage whenever a match would go to ground, and Jiu-Jitsu became the order of the day. Lacking the fine control in the triggers meant I was dropping submissions that I otherwise wouldn't have, meaning I was prioritizing stand-up.
The clicky and responsive nature of the face buttons came in handy for some of the indie games on my PS5. I enjoyed going through a few levels of My Friend Pedro and Hotline Miami 2 with the instant click of the trigger buttons helping there. You may notice minor advantages when playing competitive FPS games on the PS5, but they're not likely to compete with the precision of a solid mouse and keyboard.
My biggest problem with the Razer Wolverine V2 Pro is that you're paying almost five times as much as the DualSense without getting a premium experience that matches the markup.
While not a bad controller, you're missing out on so many features for the sake of 'competitive gaming' when other gamepads have had similar functionality at a fraction of the cost, such as the Nacon Revolution Unlimited from a couple of years ago. You may be better off waiting for the official DualSense Edge if you want eSports-level play without sacrifice, or going third-party with the Scuf Gaming Reflex Pro. Both are cheaper than Razer's, with the Reflex Pro allowing you to customize every component of the pad.
Should I buy the Razer Wolverine V2 Pro?
Buy if…
You want pro gaming features from an officially licensed product.

If you can look past the price point and can deal with losing DualSense functionality for the added precision, then the Wolverine V2 Pro may be for you. There are not too many controllers right now that occupy its space.
Don't buy if…
You want value for money

There's no getting around the fact that at $249.99 / £249.99 / AU$475.95 (roughly half the cost of a PS5), you're paying a top-end premium here that Sony itself and other third-party manufacturers are undercutting.

You like HD rumble and adaptive triggers

If you enjoy the features of the DualSense controller, then you're not going to enjoy the fact that the Wolverine V2 Pro strips them out. It's a basic and no-frills experience with a price that suggests otherwise.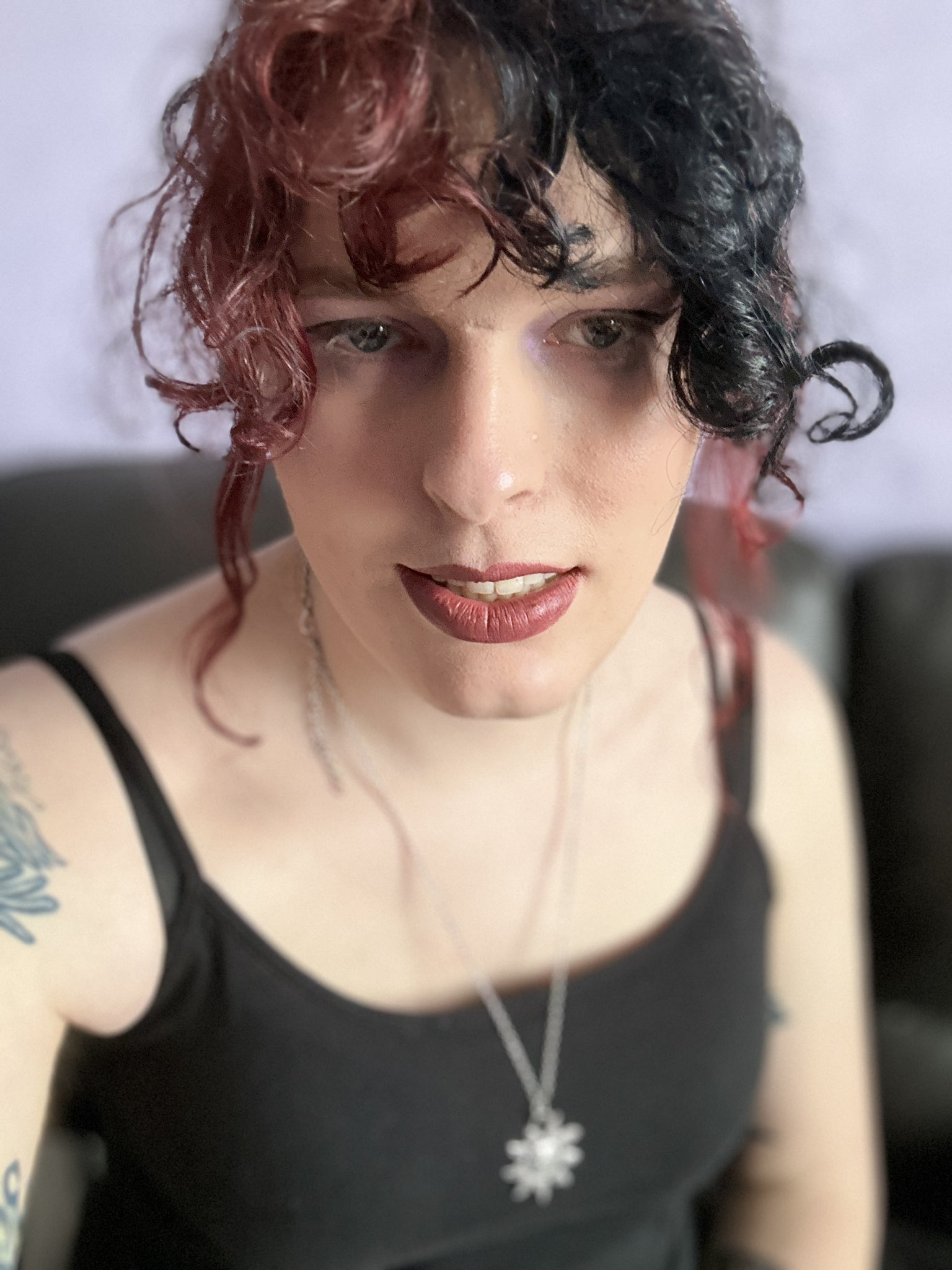 Aleksha McLoughlin is the Hardware Editor for TechRadar Gaming and oversees all hardware coverage for the site. She looks after buying guides, writes hardware reviews, news, and features as well as manages the hardware team. Before joining TRG she was the Hardware Editor for sister publication GamesRadar+ and she has also been PC Guide's Hardware Specialist. She has also contributed hardware content to the likes of Trusted Reviews, The Metro, Expert Reviews, and Android Central. When she isn't working, you'll often find her in mosh pits at metal gigs and festivals or listening to whatever new black and death metal has debuted that week.