The cheapest PlayStation Plus deals in December 2023
Deals
Contributions from
last updated
All the best PlayStation Plus deals to enhance your experience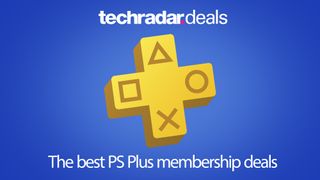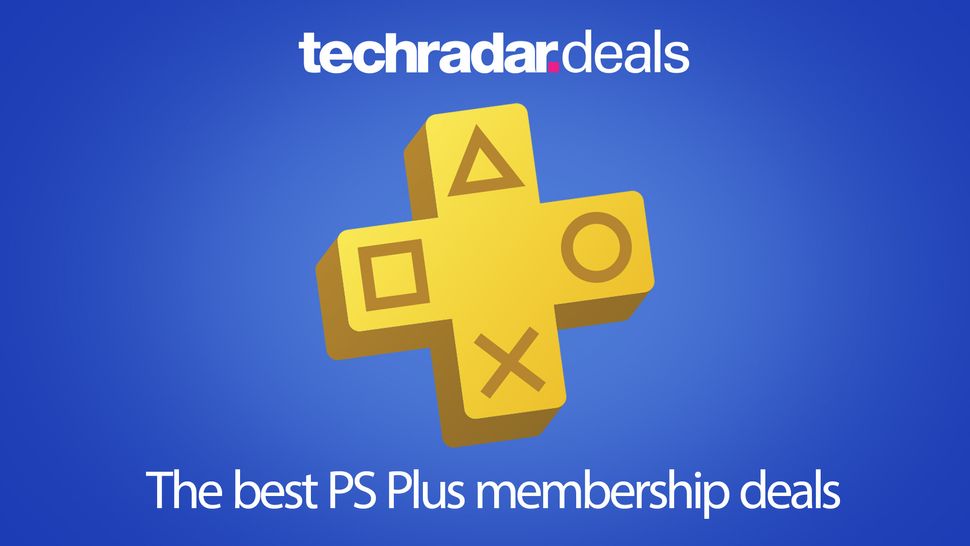 (Image credit: Future)
The best PlayStation Plus deals on the PS5 and PS4 have been pretty challenging to come across now that PS Plus has come into force and bedded in. But, over time, we've seen offers on the subscription service steadily improve and there are a few more opportunities to save when subscribing.
That said, new members who haven't subscribed before tend to get the best PlayStation Plus deals. Sony will often share exclusive offers for new subscribers, so look out for these on the PSN Store or in your inbox. We've seen upwards of 50% off subscription time in some cases, so it's best to take advantage of these if you're currently not signed up on your PS4 or PS5.
But for current subscribers – or those looking to renew their membership – the best bet is to use one of the few discounted gift cards available at some stores. You can then use those funds to buy a PS Plus subscription through the PlayStation Store online or on your console. You have to be a little wary of Sony's own seasonal deals on the subscription too, as it's almost impossible to take advantage of one if you want to simplify or downgrade your tier - the best offerings are always for upgrading or extending. Plus, given the incoming price hike on September 6, 2023, the next few days might just be the best time to look for a deal or discount.
All of this means that you just need to find the cheapest means to get the best PS Plus deals, and our tools and links below should help you do just that.
PlayStation Plus deals - Essential
Before the impending price increase, normally, a PlayStation Plus Essential membership costs $9.99 / £6.99 / AU$11.95 a month. However, it's always better value to buy in bulk, as you can get a 12-month subscription for $59.99 / £49.99 / AU$79.95. You'll find the best prices for a voucher that will top-up your account to cover the cost of that length of PS Plus Essential membership below.
A three-month subscription is also available. However, the value isn't as strong and you end up paying more per month compared to a year-long membership so we've disregarded it here as we're all about giving you the best deals. However, if you do want to pay for the shorter length of time, you should be able to follow any link below and choose the 3-month option direct from the retailer's store page in most cases instead.
2023 price hike note: The 12-month subscription for Essential will take the price to $79.99 / £59.99 / AU$95.95.
PlayStation Plus deals - Extra
As things stand before the price increase, PlayStation Plus Extra costs $14.99 / £10.99 / AU$18 per month. Again, though, there's a bigger saving if you pay for a 12-month subscription up front as that's priced at $99.99 / £83.99 / AU$134.95.
This tier comes with all the regular benefits of PS Plus Essential, but you also get access to an ever-changing catalog of PS5 and PS4 games to download and play. New titles are added (and, sadly, removed) all the time, so check in with our PS Plus games list to see what's available at any moment.
So far, there's a small saving available if you buy your top-up voucher from ShopTo in the UK. It's currently full price no matter where you look in the US.
2023 price hike note: The 12-month subscription for Extra will take the price to $134.99 / £99.99 / AU$169.95.
PlayStation Plus deals - Premium
PlayStation Plus Premium is the highest membership tier - it costs $17.99 / £13.49 per month (before the September 2023 price hike). Once again, you can save money if you pay for a 12-month subscription up front as that comes in at $119.99 / £99.99.
Unsurprisingly, you get all the benefits of PS Plus Essential and Extra in this tier. On top of that, though, is access to a selection of original PlayStation, PS2, PS3, PSP and PS4 games. The majority of these are available through cloud streaming only, but a number of them - mostly the PS1 titles - can be downloaded to play as well.
There are also a number of limited-time game trials you can play, including major releases such as Horizon Forbidden West, Cyberpunk 2077, and Uncharted: Legacy of Thieves Collection. The amount of free game time on these ranges from two to five hours.
Because Australia does not have cloud gaming support the highest tier in this region is slightly different. Instead, it's dubbed PlayStation Plus Deluxe and it costs AU$21.95 or AU$154.95 for a full year. It's effectively the same as Essential and Extra, but also includes limited-time game trials as well as access to older PS1, PS2, and PSP games - just without the cloud gaming option.
2023 price hike note: The 12-month subscription for Premium will take the price to $159.99 / £119.99 / AU$196.95.
PlayStation Plus deals - How to get the best deals
Brand new or returning members get the best PS Plus deal when buying any digital codes on sale from online stores such as ShopTo or CD Keys. For example, some of these online stores offer $50 / £50 of credit for closer to $40 / £40. You can use this to top up your account with discounted funds and activate your subscription for less than the regular price.
If you haven't been around for a while but had your subscription running in the background, existing PS Plus members have been automatically converted to the Essential tier. This comes with exactly the same features and benefits you've had before. If you're happy to stick with that, you can use wallet top-up codes on sale to add the time they offer as normal.
Lastly, for those looking to upgrade to a higher tier, you first have to go through the upgrade process on the PlayStation Store. When you enter the PS Plus section, you'll see an option to convert your remaining membership time to either Extra or Premium, as well as how much it will cost. Right now, this is the only way you can upgrade. Then, if you want to add more time later, you can use PS Plus digital codes with the required funds to renew depending on the tier.
PS Plus deals - FAQs
What are the PS Plus tiers?
In brief, there are three tiers of PlayStation Plus now, all offering slightly different features. PlayStation Plus Essential is the same as the 'old' service - a simple subscription with monthly free games, the ability to play online, and some extra discounts at the PS Store. Simples.
The next tier up is PlayStation Plus Extra which has all the Essential tier benefits, plus access to a catalog of up to 400 PS4 and PS5 games to play.
Then, the top tier is PlayStation Plus Premium. It has all the benefits of the previous two tiers but also adds the ability to play select PS3 games via cloud streaming, a selection of original PlayStation, PS2, and PSP titles via download or streaming, and time-limited trials for major PS5 releases.
Is a PlayStation Plus membership worth it?
If you play games online then a PlayStation Plus is absolutely worth buying - it's literally essential in getting you online and being able to play with pals and teammates. There are also free monthly games: a constantly updated roster of games to download and play that will save you far more than the membership costs each month. On top of that, there are exclusive discounts on the PS Store, cloud storage and save game backups that can really come in handy if you want peace of mind that all your game progress is kept safe should anything happen to your console.
As for the Extra and Premium tiers, well, it entirely depends on how much PlayStation gaming you do and whether the catalog of titles appeals to you. There are some huge PS5 and PS4 games available. Not to mention lots of nostalgia-inducing PS1, PS2, and PS3 classics on the Premium tier like Ape Escape, Syphon Filter, and Resident Evil: Director's Cut. Premium members also get access to game trials for PS5 releases which is a superb way to try before you buy.
If you want to buy some games outright then we've also got a look at all the best cheap PS5 games available today. Plus, there's our guide to the best PS5 SSD deals should you need more storage space for any of the games you download or buy.
Get daily insight, inspiration and deals in your inbox
Get the hottest deals available in your inbox plus news, reviews, opinion, analysis and more from the TechRadar team.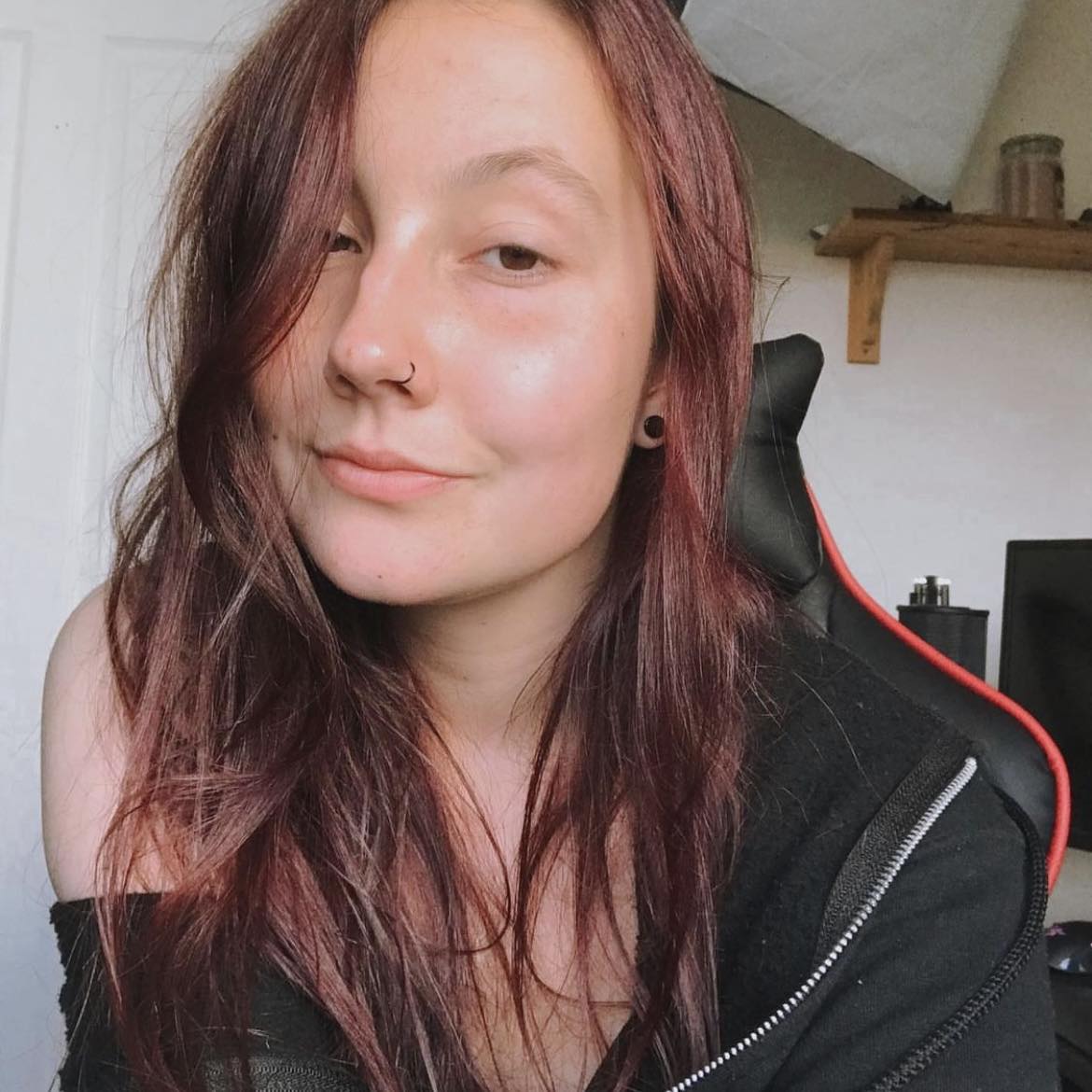 Kara is an Evergreen writer at TechRadar Gaming. With a degree in Journalism and a passion for the weird and wonderful, she's spent the last few years as a freelance video game journalist, with bylines at NintendoLife, Attack of the Fanboy, Prima Games, and sister publication, GamesRadar+. Outside of gaming, you'll find her re-watching Gilmore Girls or trying to cram yet another collectible onto a shelf that desperately needs some organizing.