If you're looking for a way to make the most out of your PS5, then the best PS5 game deals available this month are the best starting point. We've put together everything you need to play for the lowest price for both new releases and modern classics on Sony's latest console.
As the library of PS5 games expands, keep checking in to ensure you don't miss out on a bargain on your next purchase. Whether it's a brand new title or an older game that's finally been discounted - from cross-platform blockbusters to unmissable exclusives – we have them all here.
That means you can find discounts on God of War Ragnarok, Horizon Forbidden West, The Last of Us: Part 1 and all of the best PS5 games if you know where to look. And we've looked everywhere. So, whether you want to save some cash on the imposing RPG Elden Ring or are after a big discount on first-party titles such as Returnal and Gran Turismo 7, you've come to the right place. We'll even include the best prices on many more new PS5 games that are coming soon.
Don't forget, too, that the new PS Plus tiers are now live. You can upgrade your membership to access a vast library of PlayStation games from across all console generations. Check out the latest PS Plus deals to find the best saving on that if you don't want to buy brand new games and try Sony's new gaming subscription service instead.
Somehow ended up here without a console yet? Pop over to our regularly updated hub for all the latest PS5 restock news. Or you can consider some of the few PS5 bundle deals that are available with extra games or a cheap PS5 Dualsense Controller.
New and upcoming PS5 game deals
New PS5 games are rarely discounted heavily before release. That said, you can usually find one or two retailers that drop the price of an upcoming game by a little in the run-up to launch, sometimes as much as $10 / £10. To save you searching around, we've gathered the best prices for the biggest PS5 games out now or launching soon.
God of War Ragnarok
Kratos' next rage-fuelled adventure is here following the release of God of War Ragnarok on November 9. The sequel to 2018's massively successful reboot takes place three years after the events of the previous game. Kratos and his son Atreus travel the lands seeking a way to halt Ragnarok - and prevent the end of the world.
After we saw a lot of early pre-order stock sell out, the fully-fledged PlayStation exclusive is now widely available at most retailers. Discounts are hard to find at such an early stage, but it looks like a game well worth investing in as we awarded it full five stars in our incredibly positive review.
The Last of Us: Part 1
The Last Of Us: Part I is a remake of the PS4 original for Sony's current-gen console. As well as graphical improvements, developer Naughty Dog promises revised gameplay, controls and accessibility options. There will also be new features that make use of the 3D audio, adaptive triggers and haptic feedback available on PS5.
As it's still in the pre-order phase - with a release planned for September 2 - there are almost no deals to speak of right now. However, some retailers have taken a small chunk off the game's huge recommended price. Today's best offers are below.
Gran Turismo 7
Regular price: $59.99 / £59.99 / AU$124.95
The latest entry in Polyphony Digital's incredibly detailed and comprehensive racer it's actually the 8th release. Veterans will know what to expect here, with garages upon garages of meticulously realised cars and race tracks. There are a number of different game modes to dip into as well including the vast single player campaign GT Simulation Mode.
We haven't seen the game less than the standard price anywhere yet, so expect to hand over the full $60/£60 if you want to get in the driving seat at launch.
Elden Ring
Regular price: $59.99 / £59.99 / AU$124.95
From Software's spiritual successor to the Dark Souls series takes its tough-as-nails RPG formula to vast and extravagant new heights with a rich and detailed open world full of wonder and menace. Lots of talk surrounding the game has suggested it's the most accessible in the series yet, which is certainly true in some sense, but this is still a challenging and perilous game. The new land is fascinating to explore and absolutely gorgeous, but it can still quickly punish mistakes and risks alienating those not prepared to study and practise.
Surprisingly, Elden Ring has actually been quite cheap to pick up in the UK for a fresh PS5 release - it's been around £45 on less on launch at a number of stores. The situation is different in the US, though, where that full $60 price tag has held strong so far.
Horizon Forbidden West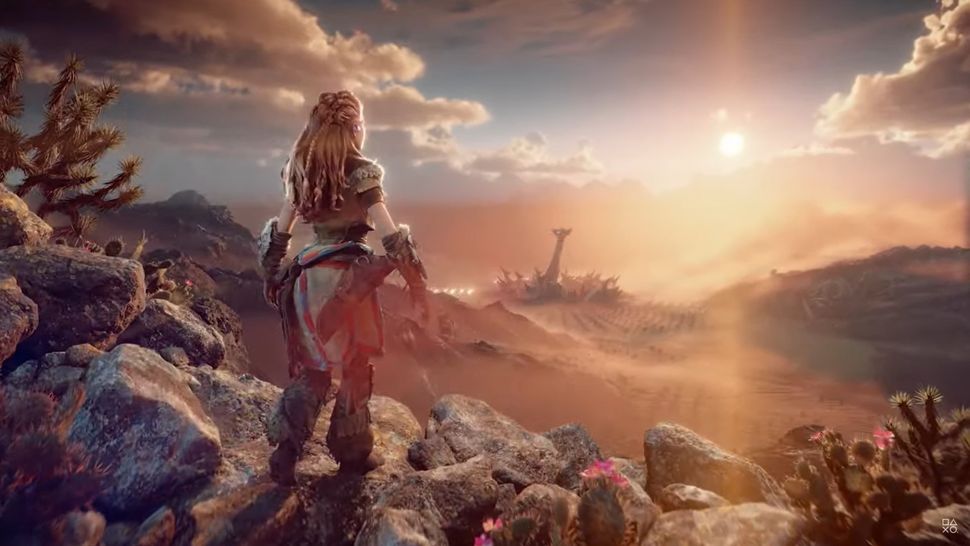 Regular price: $69.99 / £69.99 / AU$124.95
Undoubtedly the biggest PlayStation launch of the year so far, Guerilla Games' follow up to its dino-mech action-adventure is due to launch on February 18. This time around, Aloy heads to the titular new region of post-apocalyptic America that's much larger than the previous game. New features include refined melee combat, reworked climbing mechanics and better traversal options.
Of course, with any new PS5 release, it's unlikely to see a particularly large discount - if anything. What you can do, though, is purchase the game's PS4 version and make use of the free PS5 upgrade. Note: you'll need to download the entire game digitally if you take this approach, so this is best for those with a strong internet connection.
More top PS5 game deals
All other key PS5 releases will be added to this list below, which means you can quickly find the best PS5 game deals on the most sought-after titles. Use the menu on the side to jump straight to the web's lowest prices on your game of choice.
Ratchet and Clank: Rift Apart
Regular price: $69.99 / £69.99 / AU$124.95
Ratchet and Clank have landed onto our consoles once again, this time being built for PS5 from the ground up. That means Rift Apart gives us our first true insight into the potential power of the next-generation console, and what a look it is. While the humor doesn't quite hit like it used to, the duo's latest outing is certainly a marvel - from fast-paced action sequences to gorgeous settings to outrageous weaponry.
Still fresh to market, we haven't seen too many discounts in the US. However, the UK is getting ahead of the game with some early savings dropping that RRP down as low as £54 in the past. That's excellent for such a blockbuster release that's only just hit the shelves, though we might be waiting a little while for any further discounts.
Resident Evil Village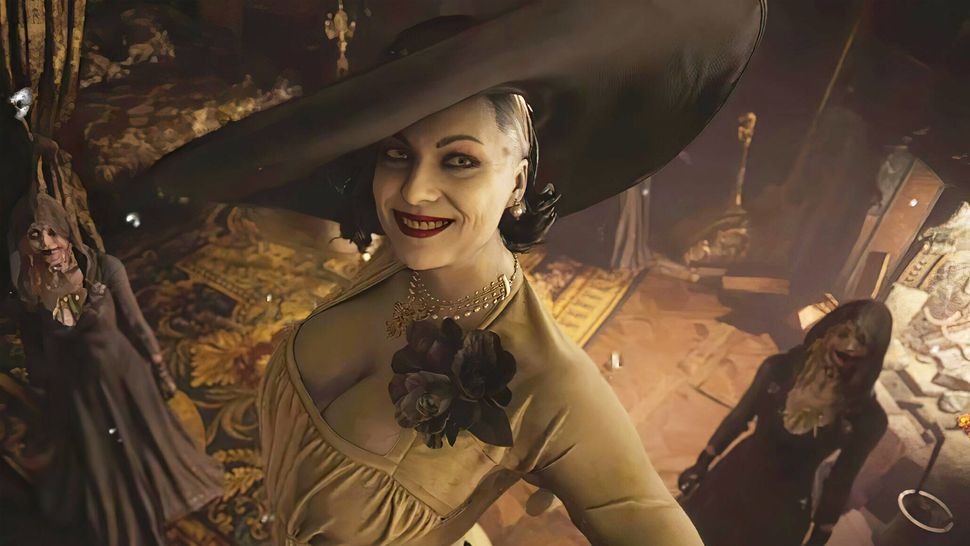 Regular price: $59.99 / £54.99 / AU$99.95
Resident Evil Village has finally graced our consoles after months of hype surrounding plenty of demos, showcases, and corner of the eye glimpses into the dark world of Castle Dimitrescu. In a Resident Evil 4-esque first person blend of action, survival horror, and creepy village life, the latest Capcom horror gem has already received favorable reviews - we've even labelled it 'the best modern Resi entry'.
We aren't seeing too many discounts in the US, however you'll be more likely to find a £49.99 price tag in the UK than the £54.99 cost on the PS Store.
Returnal
Regular price: $69.99 / £69.99 / AU$124.95
Returnal hit the shelves with a lofty $70 / £70 price tag, but has dropped down in price during larger sales events since release. Things are still fairly steady at $69.99 / £69.99 / AU$124.95, though June's discounts did see reductions down to $49.99 for a brief period in the US. That means there's certainly wiggle room for future PS5 game deals here, but if you do spot a price below MSRP you're already getting a great offer.
Our Returnal review celebrated the roguelike's genre bending, putting a third person shooter experience on the timeloop permadeath central mechanic. An unpredictable but excellent story nonetheless, those seeking out a challenge will be at home here.
Assassin's Creed: Valhalla
Regular price: $59.99 | £49.99 | AU$99.95
Multi-platform games like Assassin's Creed: Valhalla carry the standard $59.99 / £49.99 MSRP, and also see more regular discounts. We've seen the latest installment in the Assassin's Creed series dropping as low as $24.99 / £38 so far since release, which means you'll be able to find a great price if you're shopping at the right time. PS4 copies of this title also include a free upgrade to the PS5 game as well.
Watch Dogs: Legion
Regular price: $59.99 | £59.99 | AU$99.95
We'd recommend grabbing the PS4 copy of this game as it comes in significantly cheaper than the PS5 disk and you're still getting the free upgrade to the next-gen version. Watch Dogs: Legion is the only game we've seen to not follow the same pricing between the PS5 and PS4 versions, so definitely check out the PS4 tab of the PS5 game prices below.
Hitman 3
Regular price: $69.99 | £59.99 | AU$124.95
Hitman 3 is here, and the final instalment in the assassin trilogy is back with brand new maps, plenty of hilarious secrets, and all that classic stealth puzzle solving. While we're not expecting to see too many discounts straight out the gate, you might be able to find a small amount of cash off the brand new release as an early incentive. As a cross-platform title, however, you can expect bigger discounts further down the line if you're not fussed about playing from day one.
Demon's Souls
Regular price: $69.99 | £59.99 | AU$124.95
One of the biggest reasons to buy PS5 at launch, Demon's Souls is a blockbuster title that we don't see dropping its price any time soon, not substantially anyway. We've seen a few dollars off here and there, but so far the next-gen remaster is holding steady at that $69.99 / £59.99 price point.
Spider-Man: Miles Morales
Regular price: $49.99 | £49.99 | AU$94.95
A mid-size spinoff game, Spider-Man Miles Morales was a launch hit for the PS5 system. It comes in $20 (£20) cheaper than a fully-fledged exclusive title, with a main campagin that clocks in at between 8-10 hours and plenty more side-quests and collectibles as well. We haven't seen much movement on this price so far, but expect more discounts in the future.
Sackboy: A Big Adventure
Regular price: $59.99 | £59.99 | AU$109.95
Little Big Planet is back - albeit with a new name and a whole new dimension. Sackboy: A Big Adventure isn't your traditional LBP game, dropping a few of the core franchise's gameplay mechanics to offer a new 3D platforming adventure. There's plenty to get your platforming thumbs into here, and with a few small discounts starting to emerge, that MSRP is gradually giving way to some PS5 game deals.
You'll also want to check out the latest DualSense PS5 controller deals for this one because the multiplayer is well worth grabbing a spare gamepad for.
Godfall
Regular price: $69.99 | £69.99 | AU$124.95
Godfall was there from the very beginning, the first PS5 game to take to the stage from when the console was first announced. The hack and slash looter hybrid has since occupied a lofty $69.99 / £69.99 price tag, which some have argued isn't quite worth the campaign on offer. We're starting to see that price dropping now, though that $39.99 / £39.99 sweet spot was incredibly fleeting in the US, quickly jumping back up to $49.99.
Dirt 5
Regular price: $59.99 | £54.99 | AU$:114.95
Dirt 5 offers a free PS5 upgrade for those who have purchased the PS4 disk, so you should be keeping an eye on both versions of the game for the best price possible. The arcade racer launched just ahead of the PS5 console in 2020 and is already seeing a few discounts as well.
Cheap PS4 games
The PS5 is backwards compatible with a massive number of PS4 games and some of those titles have received free updates to bring them up to par with their current-gen counterparts. That means there's never been a better time to check out some cheap PS4 game deals and we've picked out a number of the console's classics just below.
Plus, you don't have to shell out for a brand new controller to enjoy these titles - as well as being fully compatible with the new DualSense controller, you can use a good old cheap PS4 controller for all previous-gen games.
Where to find the best PS5 game deals
If the game you're after isn't further up the page you'll find plenty more PS5 game deals at a selection of retailers across the US and UK. Check-in with the retailers below for more cheap PS5 games as well as discounts on previous generation titles.
US:
UK:
How much do PS5 games cost?
PS5 game prices do vary greatly but most big blockbuster releases sit around the common $69.99 / £69.99 threshold at launch. That said, some do launch for as little as $49.99 / £49.99 but that's a lot rarer these days. Ultimately, if you shop around, you can find most brand new PS5 games for $59.99 / £59.99.
When do PS5 game prices drop?
Over a year into the life cycle of the PS5, we've got a better idea of how game prices behave over time. And it can really vary depending on the game.
Take the major first-party releases such as Demon's Souls and Returnal. These have held firm since launch, barely seeing a discount of anything greater than $10 / £10 - and that's only been a handful of times during major sales events. It looks like if you want to find a saving on PlayStation exclusives you're in for a long wait.
On the other hand, though, a lot of other cross-platform games like Assassin's Creed: Valhalla and Watch Dogs: Legion have been given excellent discounts. Some of these have been as low as $20 / £20, which is a terrific price for a PS5 release.
Of course, discounts on cross-platform games are far more common because each title needs to stay competitive against the Switch, Xbox and PC. It also helps that these older titles debuted on previous generation consoles, too, where prices are already much cheaper and there's sometimes the option to get a free PS5 upgrade.
Can you get any free PS5 games?
If you're a PS Plus member you can take advantage of plenty of free games on PS5. Not only can you grab a number of monthly free titles, but the PS Plus Collection also boasts a full roster of the PS4's biggest hits waiting for you to dive straight into on the next-generation console.
There's also a massive library of PS4, PS3, PS2, PS1 and PSP games available to PS Plus Premium members if you want to relive some classics from older generations.
If you're after more equipment, we're tracking the latest PS5 Pulse 3D headset deals as well as all the best PS5 accessories you can buy right now. You'll also follow any of the latest PlayStation VR bundles up for grabs with the new hardware due to launch in February 2023.