An easy and cost-efficient way of adding an extra layer of security to your home, smart doorbells like the Ring Video Doorbell have proven to dramatically reduce break-ins combine one of these doorbells with a home security camera and you will truly feel safe and secure.
These smart devices allow residents to see and speak to visitors, regardless of whether they are at home or or not. Equipped with high-def cameras, these doorbells initiate a VOIP call when pressed, allowing users to interact with visitors via the Ring app.
Even better, If you've been looking for a Ring Doorbell deal, you've come up to the right place. Below, we've rounded up the best deals on each of the four Ring Video Doorbell models, so you're sure to find the device and price that's right for you. As Amazon purchased the company this past February, you'll likely find the best deals there, but you never know. Amazon's acquisition also ensures that Ring Doorbells are now Alexa-compatible.
On this page we're rounding up all of the best Ring Video Doorbell deals so you can be sure you're always getting the cheapest and best prices on each of the different models.
Ring Video Doorbell deals
First released in 2013, Ring's base model is still an economical smart doorbell option. This battery-powered doorbell is easy to install and can work with any home. It also features night vision and two-way talk. It comes in four faceplate colors.
Today's best Ring Video Doorbell deals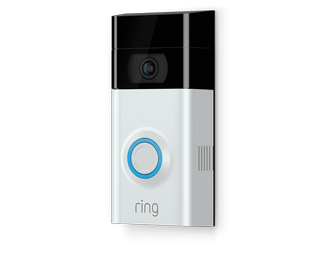 Ring Video Doorbell 2 deals
The second edition of the Ring Video Doorbell, this device features a number of improvements over the original model. For one, the rechargeable battery pack is more easily removable. It also features 1080p video (instead of 720p) and has a greater horizontal field-of-view. It comes in two colors, Venetian bronze and satin nickel.
Today's best Ring Video Doorbell 2 deals
Ring Video Doorbell Pro deals
For its Pro model, Ring again made improvements. This one is hardwired as you would a normal doorbell so you don't have to worry about recharging its battery. It also features advance motion detection that allows you to personalize your preferences. Like 2nd Edition Ring, it also supports 1080p video. It comes in your choice of four colors.
Today's best Ring Video Doorbell Pro deals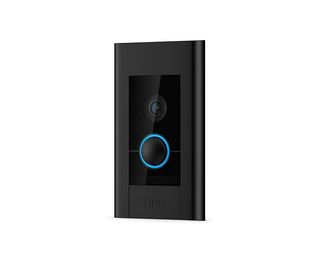 Ring Video Doorbell Elite
Ring's top-of-the-line video doorbell, the Ring Video Doorbell Elite is hardwired via Ethernet for the most reliable power and internet connections. Like the other Ring doorbell models, it has instant alerts, high-def video, and two-way talk to allow you to interact with visitors (and to deter potential intruders).
Today's best Ring Video Doorbell Elite deals