We've all been there before: you need to buy a gift for a friend or loved one but are completely stuck for ideas. At times like these, it's easy to default to the safety and flexibility of a gift card – and Amazon has made that an even more convincing option with this neat limited-time freebie.
From now until May 14, Prime members that purchase Amazon eGift cards to the value of $50 or more get $5 back in Amazon store credit.
So, if you want a quick and easy solution to your gifting woes because nothing is jumping out in the Mother's Day sales – and you fancy some free money for yourself in the process – then be sure to pop over to Amazon while the offer is still live.
All you need to do is jump through the link below, click the button to apply the offer to your account and then purchase your gift cards. The confirmation of free credit will arrive in an email shortly after, when it has been added to your account.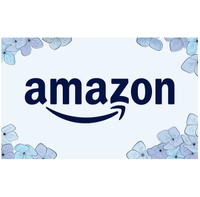 Amazon eGift Card: add $50 and get a free $5 credit at Amazon
If you buy Amazon Gift cards to the value of $50 or more between now and May 14 you'll receive $5 in free credit to spend across Amazon. It's not much, but still, it's a nice little freebie if you're looking to pick up a gift card for Mother's Day or just want to top up your own account.
Hey, you could even use the gift card on your own account and pocket the extra $5 along with it to spend now or in the upcoming Memorial Day sales. The retailer doesn't usually go too big during the holiday, but we'll share all the best Amazon Memorial Day deals right here as soon as any are live.
Remember, though, that you need to be an Amazon Prime member to take advantage of this offer. You can always sign up for an Amazon Prime free trial if you haven't before and then consider keeping your subscription rolling to get access to this year's Prime Day deals that we expect in July.