Amazon UK is running an excellent limited-time promo currently, offering eligible Amazon account holders £5 off their next order over £15.
This voucher, which you'll have to log in for, is eligible for the first 10,000 members who claim it. If you're interested, definitely head over to Amazon as soon as possible as it's highly likely this voucher will be snapped up by avid deals hunters in short order.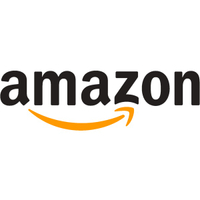 Amazon UK voucher: get £5 off your next order over £15
Head on over to Amazon UK today and log in to see if you're eligible for this super handy £5-off voucher. While there are quite a few restrictions (see below), this voucher could be super handy for shaving a few quid off your next purchase over £15. This promotion is only available for the first 10,000 claimants, however, so definitely get a move on if you're interested.
A nice little bonus ahead of Prime Day
Applies to items sold by Amazon only (no third-party sellers)
Strictly one offer per account
Offer valid until April 30th
Discount applied at checkout (can't one click order)
Delivery charges still apply
While this promotion has quite a few restrictions (that we've listed above), it's a decent incentive to shop at Amazon this April. From what we can see, the credit is applied to your account like a gift card, so it's a nice little bonus that you could keep in the bank until the next big sales event at Amazon - like Amazon Prime Day, for example.
We've just seen an Amazon Spring Sale at the retailer, so it's highly likely that Prime Day, which usually happens in mid-July, is the next big sales event. Of course, you could simply head on over to the Amazon Daily deals section at any point if you didn't want to wait until then to redeem your credit.
This discount applies to most products sold directly via Amazon, so you can't use it for third-party Amazon marketplace items, unfortunately. A couple of exclusions also include gift cards and naughty things like alcohol and e-cigarettes. The good news is that the voucher is applicable for things like electronics, home and kitchen goods, and fashion - all of which are prominently displayed on the promotional material.