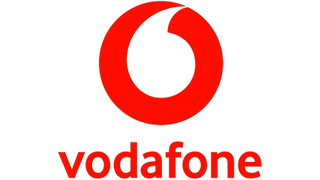 (Image credit: Vodafone)
Are you searching for the best broadband deals on the market and looking for a decent fibre package? Well, we may have found the perfect option for you.
This is because right now you can now get Vodafone's Fibre 2 broadband, which offers average download speeds of 67Mbps, for just £25 a month. There are no upfront fees to pay with this deal and you'll also receive a free £110 Amazon gift card when your connection is up and running. But, please be aware that this deal is for new broadband customers only. You'll also need to be quick because this offer expires at midnight on 6 August.
When you take out this particular deal, you'll also receive some really smart pieces of tech, including Vodafone's class-leading smart hub as well as its 'Intelligent WiFi'. Vodafone claims that this 'optimises your signal throughout the day, giving all your devices the fastest, most-reliable connection'.
The average download speeds provided by this package are ideally suited to small and medium sized households that contain around four people. With this deal, Vodafone claims that multiple devices can simultaneously stream in UHD without any buffering. Plus, multiple people can game, download or browse at the same time without encountering any issues.
Our Vodafone broadband deal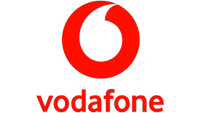 Vodafone Fibre 2 | 24 months | £25 a month | Avg. speed 67Mbps | £110 Amazon Gift Card | No upfront fees
We think this fibre broadband deal from Vodafone is one of the best available at the moment. Not only does it provide average download speeds of 67Mbps, but there's also nothing to pay upfront and you receive a £110 gift card when your connection is live. This deal will cost you £25 per month and you need to sign a 24-month contract to be eligible. We think this is a particularly good option for small to medium households as it can comfortably support streaming, browsing and downloading on multiple devices simultaneously. But, you need to be aware that this deal is for new Vodafone broadband customers only and it expires at midnight on 6 August.
Why choose Vodafone's broadband?
While it was primarily known for its mobile phone contracts, Vodafone is now one of the UK's best broadband providers.
It's easy to see why, too. After all, the company offers some of the most affordable fibre and Full Fibre packages on the market and it regularly undercuts the likes of Sky and BT. It also offers plenty of choice, from its entry-level 38Mbps option through to its 'Full Fibre 900' ultrafast 910Mbps tariff.
Added to this, the company also offers lots of excellent tech, such as the excellent WiFi Hub and 'Intelligent WiFi' capabilities we mentioned earlier in our featured deal. On top of these, the company also offers a number of upgraded WiFi Hubs, a 4G broadband backup service and WiFi boosters - many of which you can choose to bolt on at an extra cost via its 'Pro II' bundles.
Plus, existing Vodafone mobile users can also get extra benefits. If you confirm your number when signing up for broadband, you normally can get discounts and special rates on additional services like call packages.
Thanks to all this, Vodafone has won several awards for its broadband, including accolades from T3, Broadband Genie and Uswitch.
Still not sold on partnering with Vodafone, or you've found that our chosen deal isn't available in your area? Pop your postcode into the widget below and we'll show you all the best deals available at your address. Alternatively, head over to our best broadband deals page.
Loading...
Sign up to receive daily breaking news, reviews, opinion, analysis, deals and more from the world of tech.
Tom is a freelance copywriter and content marketer with over seven years' experience. Originally from an agency background, he is proud to have worked on campaigns for a number of energy providers, comparison sites and consumer brands.