Want cheap computer accessories for back-to-school? These are my top picks
Brilliant PC accessories at a bargain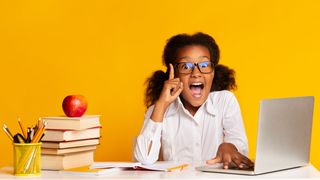 (Image credit: Shutterstock / Prostock-studio)
Back-to-school 2023 has been tricky for a lot of parents and college students. On one hand, it feels good to officially be back for a full term without having to worry about classes shutting down. On the other, people's budgets are stretched due to the ongoing cost-of-living crisis.
Of course, with students heading back to school and college, getting all the necessary tech devices and other school supplies is a priority. The good news is that you don't have to get the best laptop or the best PC around; nor do you have to spend a lot on top-quality accessories and peripherals if money is tight.
Spend more where it counts, and save as much as you can on the rest, which should be easy since there are plenty of back to school sales running right now at the big online retailers. You can save even more if you go for budget options, whether it's a new printer your kid needs, a gaming headset, or a power bank.
Choosing the best-value options takes a bit of research, and balancing the pros and cons, but if you haven't got the time – we're now into August now, after all – I've got you covered. I've tested so many computer peripherals and accessories over the years, I've pretty much mastered the art of finding good value.
Take a look at my picks of the best budget PC peripherals and accessories below, along with some ongoing back-to-school deals that will save you even more.
Corsair HS55 SURROUND gaming headset
I personally love Corsair's HS55 and HS65 lines. They deliver great-quality audio at prices that are affordable for most people. So while I am a bit of an audio snob, with several premium models from our best gaming headsets guide being my go-tos, these Corsair gaming headsets are what I would recommend to folks who are on a tight budget.
Of these two, the HS55 is the most economical option, with its wired 3.5mm version being the cheapest. That doesn't mean that it's short on special features though – it boasts Dolby Audio 7.1 Surround Sound and support for Sony's Tempest 3D Audio. It's also lightweight and comfortable while delivering good audio quality not just for gaming but for streaming, online classes and staying in touch with loved ones.
It typically starts at $69.99 / £69.99, but it's discounted for both US and UK Amazon customers just in time for back-to-school.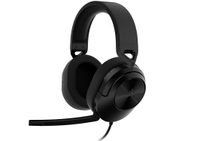 Corsair HS55 Surround: was $69.99 now $41.65 on Amazon
In the US, this gaming headset is discounted 40%, bringing its price down well below $50. It's the perfect option for budget-conscious parents and students.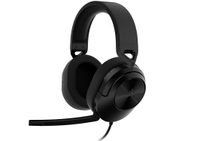 Corsair HS55 Surround: was £69.99 now £67.80 on Amazon
While it's not a huge price drop, the HS55 Surround is still discounted 3% in the UK so you're still saving a little bit of money. If that's not enough to convince you, I'm pretty sure that price will drop even further the closer we are to September when school officially starts in the UK.
Logitech K380 Wireless multi-device keyboard
Being a regular traveler, I love having an ultra-portable keyboard that I can use with all my devices, including my phone and my iPad, and which doesn't take up a lot of space in my backpack and weigh me down. And the Logitech K380, one of the best keyboards out there, ticks all the boxes for me. I like it so much, in fact, that I have it in four different colors.
Is it a wonder that I would recommend it to pretty much everyone who needs a keyboard, including students? It connects wirelessly via Bluetooth, so that's one less cable to lug around as you're going from class to class; it's thin and lightweight; it has multi-device connectivity and easy switching from one device to another; and best of all, it's very cheap.
Typically retailing around $35 / £45, it offers a more than 20% price reduction. That's both in the US and in the UK.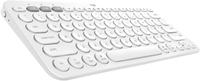 Logitech K380 Wireless: was $32.49 now $23.88 at Amazon
US customers will appreciate this 26% price cut on the white K380 Wireless, bringing its price down to under $25 and making it an even better proposition. Even if you're not on a budget, you should take advantage of this deal. The pink version is discounted 15% as well.

Logitech K380 Wireless: was £44.99 now £34.95 at Amazon
UK students can get the K380 Wireless for less than £35 with this 23% discount. It's a little pricier than it is in the US, but a keyboard in this class for under £35 is still a steal. If you're ok with the black model, that's now only £18.
Microsoft Surface Modern Mobile mouse
As odd as it sounds, it's actually very hard to find an affordable mouse that is not only very effective but is also ergonomic to use. Believe me, I've tested a whole lot of them, and unless you want to shell out for one of the best gaming mice, you need to really weed out the bad before you can find the good.
Or, you can just trust me when I say the Microsoft Surface Modern is among the best mice on the market, especially if you're looking for something cheap and portable, even beating out some of its pricier competition in terms of comfort and portability. It's also beautifully made, with a soft matte surface and an elegant profile. Plus it works with both Mac and PC devices.
For back to school season, it's also cheaper than ever, getting a hefty 37% price cut in the UK and a 25% reduction in the US.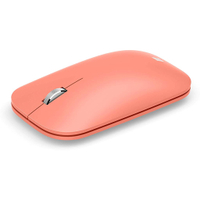 Microsoft Surface Modern Mobile: was $39.99 now $26.99 at Amazon
Take a nice 33% off this mouse in Glacier at Amazon US – that means a $13 discount that you can spend on something else like pens or notebooks, for example. Other colors are also offering a price cut.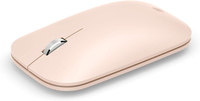 Microsoft Surface Modern Mobile: was £35.99 now £22.53 at Amazon
This hefty 37% discount on a £35 mouse means that you're only going to pay a little over £20 for your pointing and clicking device. Not too shabby.
Asus TUF Gaming VG289Q monitor
Samsung, LG and BenQ monitors are among the best I've used, but they're not exactly what you'd call cheap. Asus, on the other hand, is a great go-to if you're on a tight budget and need a display that's of good quality. Not all of Asus' monitors are cheap, but some, like the Asus TUF Gaming VG289Q, are.
This gaming-focused display sits near the top of our best 4K monitors picks, for its excellent price-to-performance ratio, and it's one of the cheapest ways you can bring home a 3840 x 2160 display. It is a little slim in terms of features, but it offers good 350-nit brightness, several different viewing positions, and a nice 28-inch screen real estate, which is great for gaming but also more than spacious enough for schoolwork.
Best of all, it's under $400 / £400 and currently discounted for back-to-school season.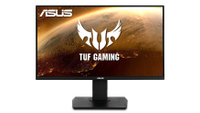 Asus TUF Gaming VG289Q: was $309 now $284.99 on Amazon
Take $24 off this cheap gaming monitor, which is now down to $285 for back-to-school. It's not a hefty drop, to be clear, but you could spend that money on the Logitech K380 Wireless above.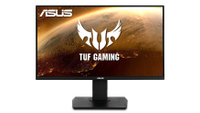 Asus TUF Gaming VG289Q: was £359 now £283.29 on Amazon
17% off may not sound like much, but it does bring this monitor's price down from over £350 to just under £300. That's £60 in savings, which will pay for a few peripherals.
Anker 341 7-in-1 USB-C hub
The best USB-C hubs are essential for students who need a variety of ports, especially if they've got a laptop that only has USB-C ports. They come in many shapes, sizes and price points, but while many can be very expensive, there are also quite a few affordable ones on offer.
Take this Anker 341 7-in-1, for instance. It has a 4K HDMI port, especially useful if you're considering getting the monitor above, one USB-C with 100W power delivery, another USB-C for data, two USB 3.0, and an SD card reader, covering all your basic needs in one cheap hub. I've been a fan of Anker for years, using many of its products on the daily. They offer good-quality peripherals and accessories that will last years.
This Anker hub retails for $35 / £37, but it's discounted for both US and UK customers on the hunt for back-to-school deals.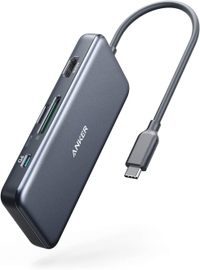 Anker 341 7-in-1 USB-C hub: was $35 now $31.49 on Amazon
10% off may not be a deep discount, but this USB-C hub is already cheap to begin with. This is a great price for a product that's gotten over 23,000 Amazon reviews and enjoys a 4.6 out of 5 rating.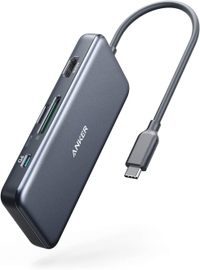 Anker 341 7-in-1 USB-C hub: was £37 now £29 on Amazon
Amazon UK customers have a more promising deal. There's a 22% price drop on this hub, bringing its price down from over £35 to below £30.
HP DeskJet 2720e all-in-one color printer
Students heading to college definitely need their own printer. Even if there's a way to get things printed on campus, having your own is just easier and more convenient, and you can get a good printer for well under $100 / £100. This HP DeskJet 2720e is among the best printers for students and is one of the cheapest all-in-one printers you can find right now.
It's a very capable printer too, and being an all-in-one, comes with a number of functions, including photocopying and scanning. It also comes with a streamlined app and has a compact design, which makes it perfect for dormitories and college student housing.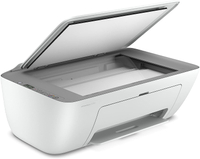 HP DeskJet 2720e: was $84.99 now $59.99 on Amazon
While already a pretty affordable printer, this highly-rated option is even more so with this 29% back to school discount. Sadly, it's only for US customers. It seems to be out of stock on Amazon UK at the moment.
Baseus 100W laptop power bank
I know what you're thinking – laptop power banks are more for professionals than students. But that's not necessarily true. After all, students do field work as well, especially if you're majoring in one of the environmental sciences, and you may end up in situations where you don't have access to a power outlet. Do you absolutely need one? Perhaps not, but a laptop power bank has saved me numerous times, and it'll certainly come in handy at some point.
Plus, they aren't as expensive as you think. This power bank from Baseus, for example, is way below $150 in the US and just under £90 in the UK – that's before the back-to-school discounts. Not too shabby considering that many laptop power banks are much more expensive. And it's got more than enough juice in it at full charge to power a 100W laptop such as the MacBook Pro 16-inch.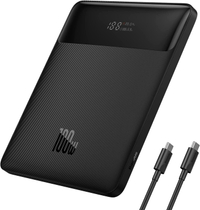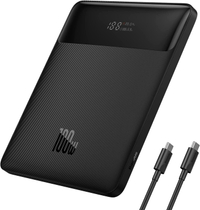 Baseus 100W: was £89.99 now £87.49 on Amazon
Sadly, UK customers are not getting as good of a deal on this as in the US. Still, a 3% is something, knocking off about £2.50.
Get daily insight, inspiration and deals in your inbox
Get the hottest deals available in your inbox plus news, reviews, opinion, analysis and more from the TechRadar team.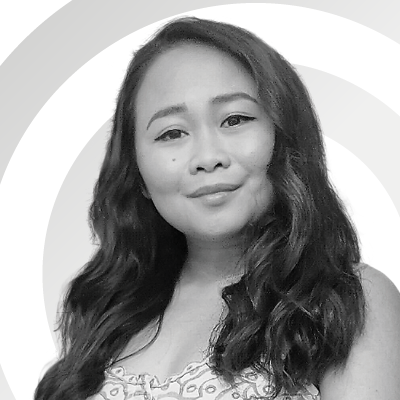 Computing Reviews and Buying Guides Editor
Michelle Rae Uy is the Computing Reviews and Buying Guides Editor here at TechRadar. She's a Los Angeles-based tech, travel and lifestyle writer covering a wide range of topics, from computing to the latest in green commutes to the best hiking trails. She's an ambivert who enjoys communing with nature and traveling for months at a time just as much as watching movies and playing sim games at home. That also means that she has a lot more avenues to explore in terms of understanding how tech can improve the different aspects of our lives.