Black Friday PC deals 2023 – the best deals still available
Features
Contributions from
last updated
When and where to get a PC for the best price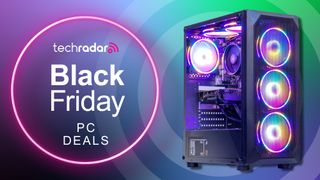 (Image credit: Future)
Black Friday is officially over - but the sales aren't! If you're looking for the best Black Friday deals, we've still got you covered. The big day might have been and gone, but there are still plenty of deep discounts to take advantage of when looking for top-notch computers to purchase as we cross over the weekend and begin to spot some early Cyber Monday deals.
Major retailers like Amazon and Best Buy kicked off their sales early, so you can expect plenty of incredible deals for the rest of the Black Friday week and through to Cyber Monday on the best gaming PCs, best all-in-one computers, best business computers, and more.
Depending on what kind of PC you're looking for, some of the latest models can get a bit pricey. Plenty of the best computers have fallen to their lowest prices and will continue to do so for the big day and the weekend. So please, scroll down for the best Black Friday PC deals we've found, and bookmark this page so you don't miss out on any last-minute discounts.
Black Friday PC deals - quick links (US)
Black Friday PC deals - Under $600
Black Friday PC deals - Under $1,000
Black Friday PC deals - quick links UK
Best Black Friday PC deals in the UK
Black Friday PC deals: FAQs
When will the best Black Friday PC deals start in 2023?
Black Friday took place on November 24 this year, and we saw plenty of deals on great PCs show up before that date. Although the Friday-Monday period is generally where the biggest price discounts land, there's been a visible trend in recent years where retailers kick off their Black Friday sales early and don't necessarily reduce prices any further.
With that in mind, don't expect to see many huge discounts landing at this point - it's more likely that existing discounts will simply remain in place until Cyber Monday is over, so don't sit around waiting for a better deal if you see a product you want to buy!
Where can I find the best Black Friday PC deals?
Shockingly, you can find them in this article! In the buildup to Black Friday and through til Cyber Monday and beyond, we'll gather all the best deals on PCs and add them to this page as soon as they become available, with our thoughts and links for you to easily purchase one.
Below is a brief list of the best retailers to check out; our advice is to shop around on some of these sites in advance, to get a good idea of what sort of PC you want to buy once the sales roll in.
US:
Amazon: excellent for cheap mice, keyboards, headsets, and games
Best Buy: consistently good pre-built PCs
Walmart: a great selection of desktop PCs from big brands
Newegg: excellent for processors, RAM, SSDs, and other components
Dell: really good sales for all budgets on laptops and PCs with up to $400 off
HP: great for pre-built desktops
UK:
Amazon: the best place for cheap desktop PC deals
Currys: very competitive pre-built PCs
Box: Early Black Friday desktop deals now live
Newegg: great prices on desktop gaming PCs
eBuyer: another great vendor for picking up components and pre-built PCs
What specs should I look for when buying a PC on Black Friday?
As a general rule of thumb for any modern PC running Windows 10 or 11, we would recommend a bare minimum of 4GB of RAM and 128GB of storage, with an Intel Core i3 or AMD Ryzen 3 processor. That's the absolute baseline; if you want to do anything remotely more demanding than surfing the web and running Microsoft Office, we strongly recommend more.
When it comes to gaming, you'll want a discrete graphics card. This could be from Nvidia's GeForce line or AMD's Radeon series - both are good and, broadly speaking, bigger numbers in the name of the graphics mean better performance. The Nvidia RTX 3050 is what we would currently consider the minimum for a good gaming experience at 1080p resolution, but more powerful GPUs will obviously net you better performance.
You're also going to want at least 8GB of RAM, ideally 16GB, for playing the latest games, as well as an Intel Core i5/AMD Ryzen 5 processor. i7/Ryzen 7 is also good, but anything more powerful than that is likely to be overkill.
The only reason you might want to splurge on a super-powered system with tonnes of RAM, a high-end graphics card, or an Intel Core i9 processor, is if you need your PC to be able to carry out demanding, resource-intensive tasks. This could be editing 4K videos, or running 3D animation rendering software. In this situation, be sure to do your research in advance regarding what programs you'll be running and the recommended system requirements for those.
Regarding how old the components are, you may want to tread carefully. We'd recommend against choosing anything more than two generations old; that means you can go back as far as an 11th-generation Intel or a 5th-generation AMD processor. Some of the deals that crop up on Black Friday might seem great, but upon closer inspection have some seriously outdated components that won't stand up in the long run.
Lastly, if you're considering something like an iMac or a Mac Mini, you'll have a much easier time. The variation of components here is far smaller than that found in Windows-powered PCs; broadly speaking, we'd recommend opting for one with Apple's excellent M2 chip, rather than the older Intel-powered models.
What Black Friday PC deals do we expect in 2023?
2023 has been largely dominated by reduced demand for PCs and tighter budgets so we're expecting some strong reductions as part of this year's Black Friday PC deals. We've seen plenty of models fall to their lowest-ever prices throughout the year, and plenty more return to the lowest prices ever over Black Friday as well.
If you only need a work machine, you'll want to look at desktop PCs that are priced around the $1,000 or under range if you're planning on buying budget, though it'll be harder to find those prices this year, even with healthy discounts. But judging from last year's sales, it's not an impossible endeavor either especially if you go with all-in-ones that aren't powerful but tend to be very efficient.
But if you're willing to splurge a little more for something that can game well, then a PC no more than $1,500 should be sufficiently future-proofed. Those usually pack a 12th or 13th-Gen Intel Core or AMD Ryzen 5 or 7 processor and at least an RTX 3000-series graphics card. There are gaming PCs that retail for thousands of dollars but most buyers won't need nearly that much power.
Get daily insight, inspiration and deals in your inbox
Get the hottest deals available in your inbox plus news, reviews, opinion, analysis and more from the TechRadar team.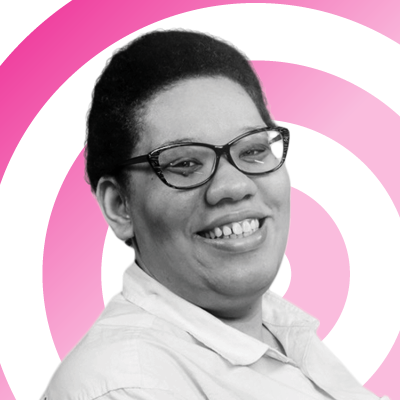 Named by the CTA as a CES 2023 Media Trailblazer, Allisa is a Computing Staff Writer who covers breaking news and rumors in the computing industry, as well as reviews, hands-on previews, featured articles, and the latest deals and trends. In her spare time you can find her chatting it up on her two podcasts, Megaten Marathon and Combo Chain, as well as playing any JRPGs she can get her hands on.