£999. That's how much the iPhone X cost when it was released last November. It was an astonishing amount of cash then and, one year on, iPhone X deals remain eye-wateringly expensive now - could Black Friday and Cyber Monday 2018 change all that?
The iPhone X (remember, it's pronounced 'Ten' when you're saying it out loud) was and still is an exceptional piece of work. When the tech industry was crying out for Apple to show more innovation in its mobile phones following years of iterative updates, the company delivered in spades with the iPhone X.
And the fact that it has now been superseded by the iPhone XS can only be a good thing if you've been tempted by iPhone X deals all year and have never quite taken the plunge. Theatrically it should mean falling prices, and Black Friday and Cyber Monday might finally be your time to strike.
We have more information below on what to expect from sales silly season for the iPhone X. From the kind of deals we're expecting, to the best time to get them - Black Friday, after all, is no longer about just one day.
When is Black Friday 2018?
Black Friday always coincides with the day after Thanksgiving in the US (kind of like the UK's Boxing Day). So that means it lands on November 23 in 2018 with Cyber Monday three days later on November 26.
But as we alluded to above, you may have noticed in the last couple of years that Black Friday has extended earlier and earlier. Some retailers start their promotions as soon as Halloween is over and done with. A nice trick, and certainly a treat for bargain hunters.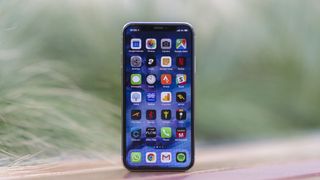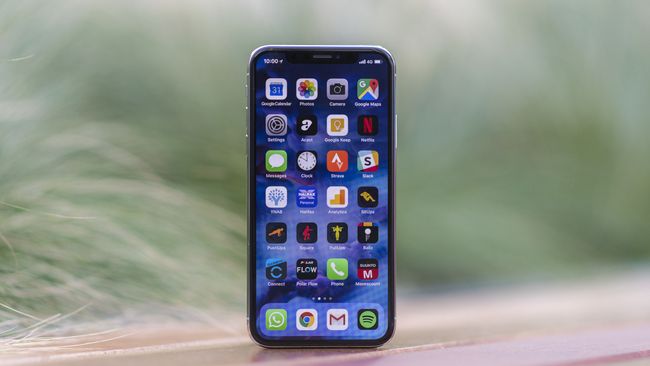 What were the best iPhone X deals of last year's Black Friday?
Well somebody was certainly listening at school when the teacher told you that you can learn a lot from history. Unfortunately, the iPhone X was only 21 days old when Black Friday proper came around in 2017. We hadn't imagined that retailers would be slashing their prices, and we're certainly glad that we managed our expectations - iPhone X discounts for Black Friday 2017 were practically non-existent.
How can I get the best Black Friday iPhone X deals?
We're not trying to sound like politicians, but the answer is that it depends.
If you've got £800-odd knocking around and you're eager to splash out on an iPhone X handset outright, then biding your time is probably key. Traditionally, retailers get really fancy with SIM-free phones on or a couple of days either side of Black Friday itself. That will give you ample opportunity to ensure that you have a cheap SIM only deal to partner with it on arrival.
Contract deals are a different matter. Whether you're into freebies, gift vouchers or simply the cheapest prices, retailers tend to get their offers going towards the start of November and then run them throughout. So if your current mobile is on its last legs and you can't wait until November 23 to order another, then you can be confident that the contract deals you'll see launched early won't be significantly beaten later.
Which retailers will have Black Friday iPhone X deals?
There are a few usual suspects that will likely be going big on iPhone X discounts and offers this Black Friday. Household names like Carphone Warehouse, Argos, EE and Three should all be doing something.
But it could pay off to look further afield at other online companies if you want to truly be smug about your purchase. The likes of Mobiles.co.uk, Fonehouse and Affordable Mobiles have been competing during 2018 to have the best iPhone X contracts. While retailers like Very also slash prices for the key sales seasons.
Today's best iPhone X deals
We have a dedicated all-year around guide to iPhone X deals that you can check up on before and after Black Friday and Cyber Monday 2018. But the best tariffs and SIM-free prices in the UK can all be distilled from our custom-made price comparison below: