Here in our cheap headphone deals roundup, we'll help you find an affordable set of headphones that still sound great, feel comfortable and come with up-to-date features such as Bluetooth and noise-cancellation.
While super cheap headphones may be tempting, it's worth remembering that they are inexpensive for a reason. But as you'll see below, getting your hands on a decent pair of headphones doesn't have to cost you an arm and a leg.
To save you the time and effort, we've put together this dedicated guide to the best bargains on great-sounding headphones. Here you'll find a variety of options with everything from in-ear buds to noise-cancelling cans – so check out our buying guide below to find the best headphones deals in Australia.
Find great bargains and compare Australian prices on the latest tech at Getprice.
The best headphone deals and prices
JBL is known for offering good quality headphones at an affordable price point, and the features offered by the JBL Tune 750BTNC make them a real bargain.
These Bluetooth headphones have excellent noise cancellation and good sound quality packaged into a sturdy set of cans. They have an official price tag of AU$229.95, but we've frequently seen them on sale for well under AU$200, so they're often one of the best headphone deals around.
They do have some minor flaws though – they don't have the latest Bluetooth 5 connectivity, so they fall short of having the same wireless range as more premium headphones. They're lacking waterproofing as well, but otherwise, they get a genuine recommendation for us.

Read more: JBL Tune 750BTNC review

You might not have heard of Lypertek yet, but expect to hear more from the up-and-coming audio brand soon. We gave Lypertek's Tevi true wireless earbuds a solid five stars in our review, which is impressive given their low price.
Considering these are a budget set of earbuds, they tick all the right boxes. They boast surprisingly balanced sound, but the excellent battery life, USB-C charging and waterproofing all come together to form a product that's great value for money.
These rather cheap headphones look, feel and sound like a much more premium set, which is why we rate them as some of the best true wireless earbuds available.
Read more: Lypertek Tevi review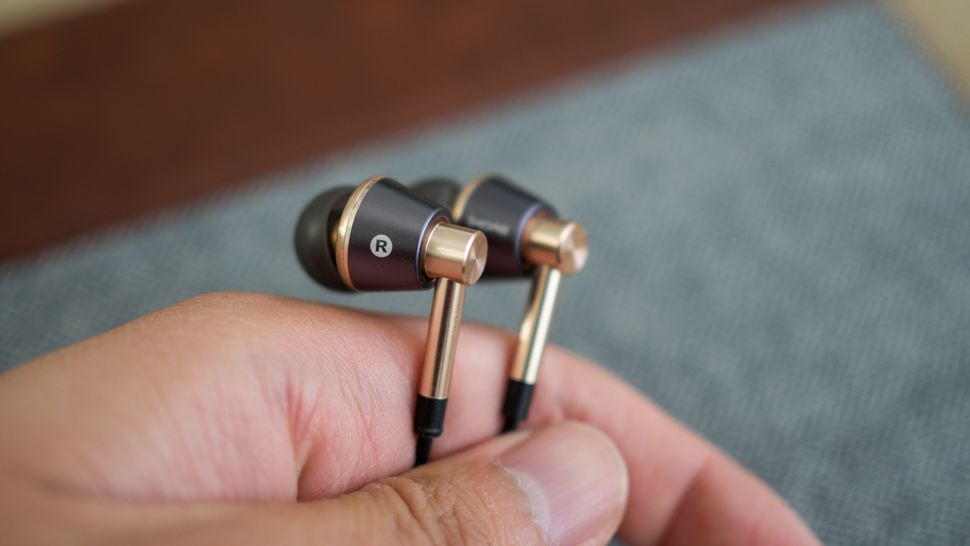 Put simply, the 1More Triple Driver headphones serve up some of the best audio quality you'll find for just over AU$100.
These headphones have been specially tuned by a Grammy award-winning sound engineer, which has helped craft this rather novel set of proprietary drivers to provide your favourite tunes in near-perfect clarity.
They're built well and fit nicely, though as a set of fully wired earphones, be prepared for snags and tangles. That's a fairly insignificant critique, and we can't recommend anything better than the 1More Triple Driver headphones at this price point.
Read more: 1More Triple Driver In-Ear Headphone review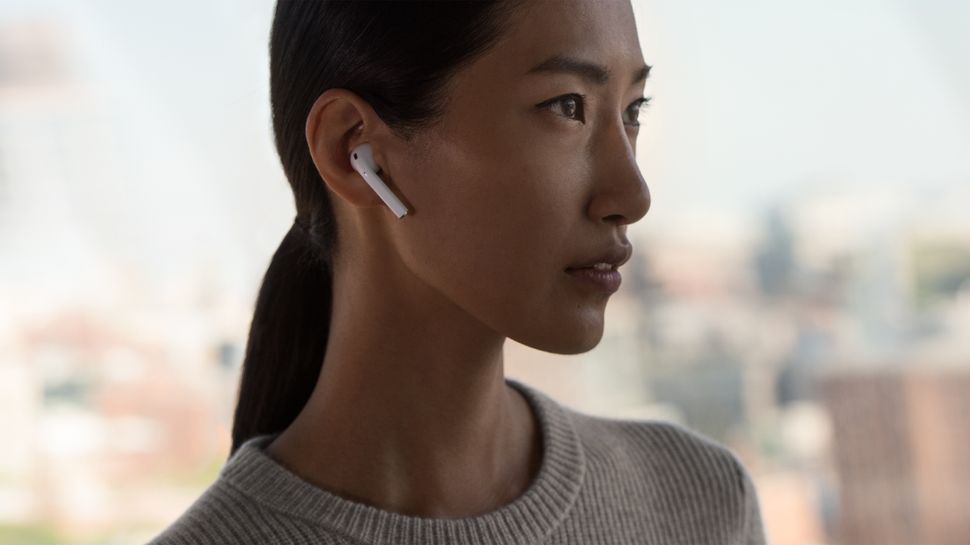 The Apple AirPods aren't the most affordable option on this list, but we think they're a great buy when you can find them on sale.
The AirPods sound great, and have a better battery life than their predecessors. Apple's H1 chip ensures pairing is snappy, and it's especially seamless for iPhone and Mac users.
If the prices drops, as we expect later this year, they could just be a great value buy for those with an iOS device.

Read more: Apple AirPods (2019) review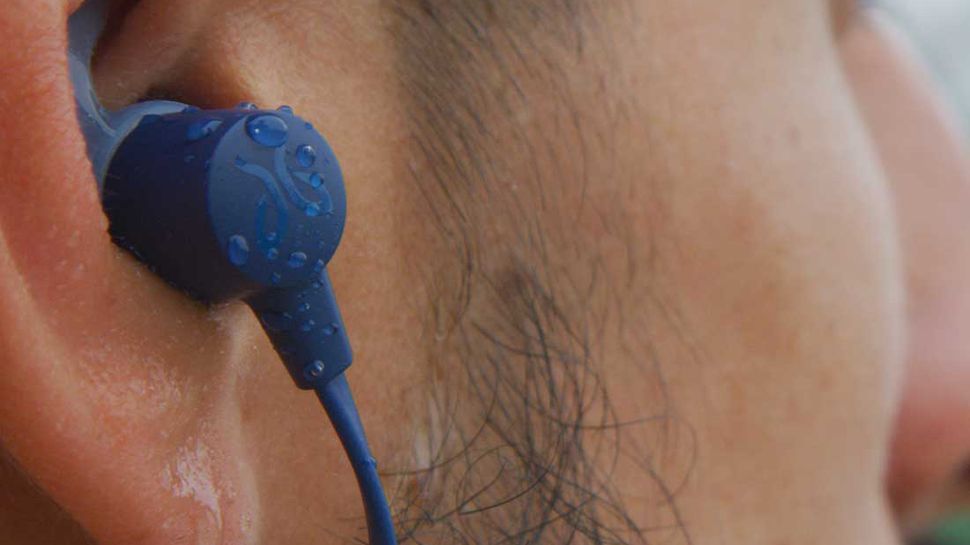 When it comes to workout headphones, Jaybird has quickly become a go-to name. There is a Pro version available, but these budget alternatives offers an equally compelling package.
For around half the price of the Jaybird Tarah Pro, these well-made earbuds offer crisp, customisable sound packaged in a sports-friendly design.
Unfortunately their battery life leaves something to be desired, with the earbuds lasting around six hours on a full charge. Still, if you're looking for a cheap set of running headphones, their low price will more than make up for it.
Read more: Jaybird Tarah review

Generally speaking, when it comes to cheap headphones, you get what you pay for. But AKG's K92 headphones have proven to be an exception to the rule, as you get so much more for its low price.
While they're an ageing set of headphones, they offer a level of sound quality that far outpaces their affordable price tag. We're big fans of their nicely balanced sound, but be aware, these are some of the largest cans you might ever find – something to consider before buying.
On the spec sheet, however, it's all good news. The K92's 40mm drivers offer an extended frequency response of 16Hz-22kHz, giving each layer of sound room to breathe. Do note the cable length is rather long at three metres.
Read more: AKG K92 review

The best deals on our favourite headphones
To help you decide which headphones work best for you, we've decided to put together a little buying guide with a list of our favourite recommendations.
The headphones you'll find here have tons of features to help you to get the most out of your music, or any other form of audio-visual entertainment you prefer, however you like to listen to it.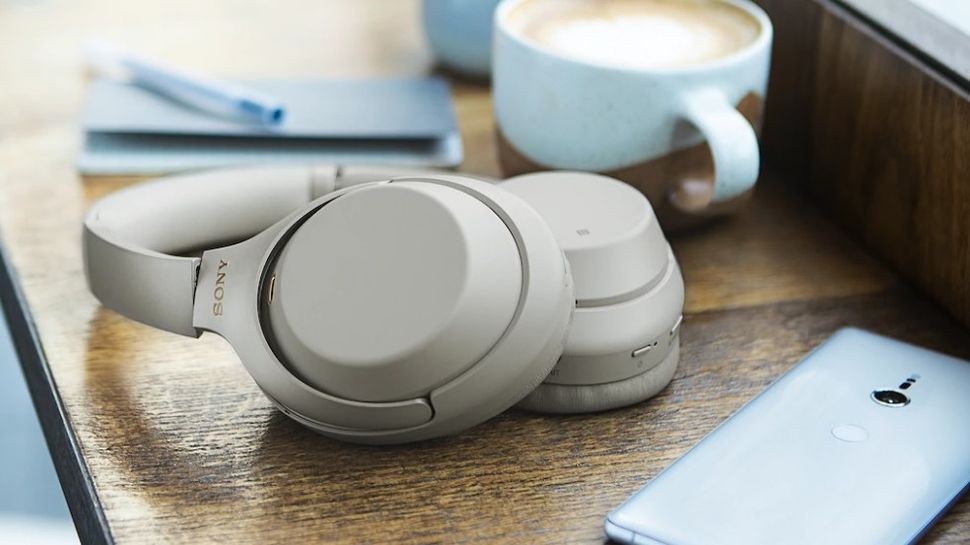 Before the Sony WH-1000XM4 came along, we considered the Sony WH-1000XM3 the best noise-cancelling headphones you could buy. While the updated model means that is no longer the case, the slightly older Sony WH-1000XM3 are a more tempting purchase since they've dropped in price.
The noise cancellation these headphones have can beat anything Bose has to offer with ease. That's because Sony has dedicated time to perfecting audio playback and its noise-cancelling technology. While their best noise-cancelling crown has been handed over to the Sony WH-1000XM4, the previous model is still a great choice.
Read more: Sony WH-1000XM3 review
JBL is a name you've probably heard in the affordable audio space. The brand consistently puts out good quality speakers and headphones with an even better price tag to match. Our previous pick on this list was the JBL Live 650BTNC, but there's now a worthy successor to take their place – the JBL Tune 750BTNC.
These noise-cancelling headphones sound great, look great, and they're comfortable to wear for long periods of time. Maybe some might miss waterproofing and a few minor features but, at this price, it might be foolish to complain.
Read more: JBL Tune 750BTNC review
It's still rather rare to get ANC in wired earbuds at all, yet Sony has managed to squeeze best-in-class noise cancellation tech into these 'buds that have cut the cord – and that's no small feat to achieve.
And then there's the battery life – Sony has even managed to pack above-average battery life in here, offering up to six hours of playback on a single charge of the 'buds alone. And then there's more to go in the charging case as well.
While the WF-1000XM3 won't offer the same level of noise cancellation that you'll find in their over-ear counterparts mentioned above, they offer a sleek form factor, and an alternative for those who don't enjoy carrying around full-sized cans.
Read more: Sony WF-1000XM3 review
If you're looking to amp up your fitness routine with an energetic soundtrack, our top pick would be the Beats Powerbeats Pro.
These true wireless earbuds fit comfortably on and around the ear, thanks to their close-fitting hook design, and they don't seem to ever fall out – important when you're in the middle of a workout.
They also have an IPX4 sweatproof rating, a long battery life of nine hours on a full charge and sound fantastic whether you're in the gym or at home. What's not to love?
Read more: Beats PowerBeats Pro review

If you're after more information on headphones in different form factors, take a look at some of our other dedicated audio articles: