Update: Microsoft dropped a bombshell announcement at the end of its Age of Empires special keynote held during Gamescom: after 10 long years, it will finally publish Age of Empires IV. Microsoft also announced that following the re-release of the original Age of Empires, it will also release remasters of Age of Empires II and III.
Original article continues below...
Gamescom has begun. Arguably Europe's biggest gaming event (some have taken to calling it Europe's more consumer friendly E3), this annual show in Cologne has garnered a reputation for being the place to get the latest gaming news.
Although the show doesn't officially open until August 22 for press and August 23 for the public, its livestreams have already kicked off with an hour and a half broadcast from Microsoft.
Unlike E3, we're not anticipating any big hardware reveals from the show – now that Microsoft's Xbox One X is out in the open the only thing we can do there is wait. Instead, we expect there's going to be a strong focus on software from everyone at Gamescom.
If you want to keep up with the latest goings on from the show then read on. We'll be watching each major livestream to report the biggest news as it happens, and we'll also be on the show floor to play the latest games.
Cut to the chase
What is it? Europe's biggest gaming expo
When is it? August 22 – 26
The latest Gamescom 2017 news
Microsoft
Image 1 of 8
Xbox One X Project Scorpio Edition
Image 2 of 8
Assassin's Creed Origins
Image 3 of 8
Middle Earth: Shadow of War
Image 4 of 8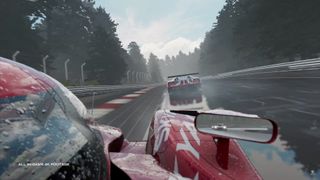 Forza Motorsport 7
Image 5 of 8
Age of Empires: Definitive Edition
Image 6 of 8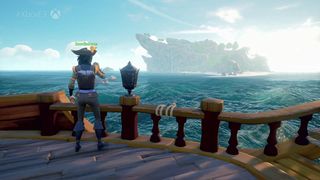 Sea of Thieves
Image 7 of 8
Xbox One X
Image 8 of 8
Microsoft got things off to a reasonably strong but long start with its hour and a half long livestreamed keynote on Sunday August 20. Here are the stand out reveals:
We might as well cut to the chase here: Xbox One X pre-orders going live was definitely Microsoft's biggest announcement during this livestream. It was what everyone had been waiting for and, of course, it came right at the end.
If you'd like to know how to pre-order an Xbox One X right now, we can help you there.
Efforts were made to make the console look more enticing as a prospect before pre-orders were announced, something that's probably especially important now that one of its bigger launch titles, Crackdown 3, has been delayed.
Hammering the point that you certainly won't be short of games to play if you get an Xbox One X on its November 7 release, Microsoft's Aaron Greenberg confirmed that there are currently more than 100 Enhanced titles confirmed for the console. You can see them all for yourself right here.
According to Greenberg, 4K enhancement patches will be widespread and "all the biggest games are doing it" from new titles such as Battlefront 2, FIFA 18 and Wolfenstein II to older games like Titanfall 2 and Fallout 4.
A brand new expansion and definitive edition of Microsoft's exclusive title ReCore was announced. The expanded game will feature improved visuals for Xbox One X with HDR support. It won't, however, be in 4K. For those that already own the original game, this expanded version will be made available to download for free.
ReCore Definitive Edition will also be of interest to Games Pass users. Microsoft confirmed that the service is expanding to 8 new markets and that it'll be adding 7 new titles this month, one of which will be ReCore: Definitive Edition.
Xbox Design Lab was also confirmed to be expanding quickly to more than 20 additional European countries. Interested in designing your very own custom controller with Xbox Design Lab? Check out our how to guide.
In other hardware news, the Xbox One S got some attention in the form of a limited edition Minecraft console and the reveal of a brand new Shadow of War bundle. Both are available to pre-order now with the former due to be delivered October 3 and the latter October 10.
Other than those big money spending opportunities, Microsoft's press conference wasn't big on the software reveals.
We got the chance to see more of Assassin's Creed: Origins with a brand new cinematic trailer. Considering at E3 everything we saw about this game was rather gameplay focused, it was nice just to sit back and watch some extremely pretty visuals.
Another new trailer popped up for Middle Earth: Shadow of War which is rapidly approaching its October release date. This is a game for which we've seen a lot of footage already but the new trailer is well worth watching if only to confirm that, yes, it does look like it might be an improvement on Shadow of Mordor in terms of scale and visuals.
Sea of Thieves was featured, you won't be surprised to hear. A brand new build is coming to Gamescom and it was confirmed that cross-play will be available. That means whether you're playing on Windows 10 PC or Xbox One, you'll be able to play together. Between Tuesday August 22 and Saturday August 26 technical alpha players going to have access to crossplay, but the team said that before the game is released pretty much everyone will be able to have a turn before they buy.
Microsoft also featured its ID@Xbox program, and brought forth the highly anticipated animated indie darling, Cuphead. The game will be available to play at the show and we hope to be able to bring your our first impressions of it during the week.
And that, ladies and gentlemen, was the highlight reel of Microsoft's Gamescom conference. Things aren't over yet, of course. There will undoubtedly be more reveals coming up this week and we'll be sure to bring them to you right here.
Nintendo
Image 1 of 4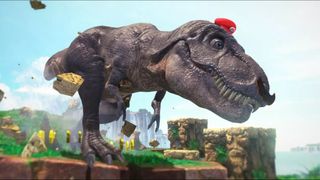 Super Mario Odyssey
Image 2 of 4
Metroid Prime 4
Image 3 of 4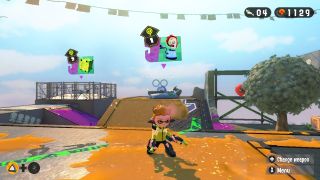 Splatoon 2
Image 4 of 4
Pokken Tournament DX
Nintendo has revealed its plans for this year's Gamescom and you should prepare to see a lot more Super Mario Odyssey. This isn't entirely surprising since it's Nintendo's next big release.
Those looking to see more gameplay will be able to tune into Nintendo's YouTube or Gamescom page on Wednesday August 23 at 2pm BST where gameplay will feature alongside a special developer talk from producer Yoshiaki Koizumi.
Those at the show itself will be able to play in the Metro and Sand Kingdoms for a short time.
While Super Mario Odyssey is there to frame the Switch, Metroid: Samus Returns is there to represent the Nintendo 3DS. Announced at E3, this game will have its own dedicated livestream on Thursday August 24 at 11am BST in which producer Yoshio Sakamoto and José Luis Márquez, creative director of developer MercurySteam will showcase the game.
There will also be additional live presentations across the show which will give fans a closer look at other previously announced Switch and 3DS games such as Xenoblade Chronicles 2 and Fire Emblem Warriors.
Nintendo has said it'll release the schedule for these presentations closer to the time.
Whether or not there are any surprises on the cards is another matter.
It's perhaps a bit of a stretch (okay, it's a stretch of Arms proportions), but perhaps Nintendo will take the chance to reveal and launch date for the Virtual Console for the Switch ahead of the launch of its full online services rollout in 2018.
Sony
Image 1 of 5
Shadow of the Colossus
Image 2 of 5
Uncharted: The Lost Legacy
Image 3 of 5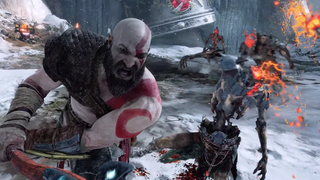 God of War
Image 4 of 5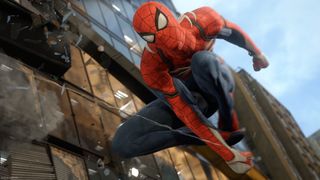 Spider-Man
Image 5 of 5
PSVR
In 2016, Sony was conspicuously absent from Paris Games Week and it hasn't been active at Gamescom in a press conference since 2014. Unsurprisingly, it hasn't been particularly loud about its plans for this year, either.
However, at E3 PlayStation's Jim Ryan teasingly told GameReactor that "it would be nice" to do something bigger in Europe this year. This could mean Sony is planning something for this year's Gamescom, though it could just as easily mean we'll have to wait slightly longer until Paris Games Week to see any more news.
With Gamescom drawing so close and no press conference announcements forthcoming, our hopes aren't particularly high for big PlayStation news. At the very least, the company has a booth booked in Hall 7 so it will certainly still be a presence, just likely not a particularly big one.
EA
Image 1 of 8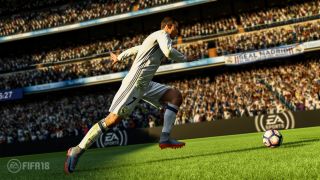 FIFA 18
Image 2 of 8
Star Wars Battlefront II
Image 3 of 8
Need for Speed: Payback - BMW M5
Image 4 of 8
The Sims Mobile
Image 5 of 8
Star Wars Battlefront II Starfighter Assault mode
Image 6 of 8
The Sims 4 Cats & Dogs expansion
Image 7 of 8
Fe (from EA Originals)
Image 8 of 8
Battlefield 1 Revolution
EA's Gamescom 2017 keynote was a short but sweet affair. There weren't any bombshell announcements (unless you're a Sims 4 fan), but EA used the time to show off some new smaller details about some of the biggest games coming soon. Here's a full recap of what EA announced:
A new trailer for Star Wars Battlefront II's Starfighter Assault has landed
BMW unveiled its new M5, which will be drivable for the first time in Need for Speed: Payback
EA reiterated that The Sims 4 is coming to Xbox One and PS4 in November
The Sims 4 is getting a new Cats & Dogs expansion on November 10 (trailer)
EA Originals' Fe is coming to Nintendo Switch
Battlefield 1 revealed a new in-development 5-on-5 Incursion mode
EA also announced Battlefield 1 Revolution edition - a collection of all the Battlefield 1 content released so far
The overall gist? Lots of great small announcements but nothing groundbreaking. The show stood on a few pillars – Star Wars Battlefront II, Need for Speed: Payback, The Sims 4 and Battlefield 1's In the Name of the Tsar expansion. Each section had a few tantalizing morsels of info (see above) but no new game announcements. We'll attempt to go hands on with some of the expansions and new modes during the show this week, and will report back.
Bethesda
Image 1 of 4
The Evil Within 2
Image 2 of 4
Wolfenstein II: The New Colossus
Image 3 of 4
Nintendo Switch Skyrim
Image 4 of 4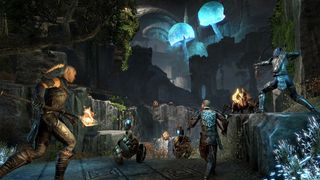 Elder Scrolls Online
At this year's Gamescom we're anticipating follow-up announcements from Bethesda's big E3 reveals, especially because many of them are due to be released before the year is out.
Certainly, there's likely to be a big push for the upcoming Dishonored standalone adventure that's due for release as soon as September. Other than this we imagine we'll see more about the Switch-specific features that will be coming to Skyrim Switch edition as well as some more news relating to Wolfenstein II and The Evil Within 2.
As ever we can likely expect updates on Bethesda's long-running online offerings Quake Champions and Elder Scrolls Online.
Ubisoft
Image 1 of 3
Far Cry 5
Image 2 of 3
Assassin's Creed Origins
Image 3 of 3
Beyond Good and Evil 2
After a big presentation at E3 this year, Ubisoft will have plenty to update fans on at Gamescom. Ubisoft has confirmed that it'll be bringing Far Cry 5, For Honor, Assassin's Creed: Origins, Mario + Rabbids: Kingdom Battle, Just Dance 2017, The Crew 2, and South Park: The Fractured But Whole to this year's show. There will be more than 300 gameplay stations at its booth, and attendees will have the chance to earn "exclusive in-game rewards," if they play.
Ubisoft will also be bringing some eSports action to the show this year, stating that it'll be hosting the Tom Clancy's Rainbow Six Pro League Season 2 Finals. According to Ubisoft, viewers will see "the best teams from Season 2 including Elevate, PENTA Sports and current champions Millenium against each other."
The semi-finals will take place on Friday August 25th followed by the finals on Saturday August 26th, at the Alpha Stage ESL in Hall 9. If you're not at the event itself you'll find all of this livestreamed on Twitch.
Though we're not betting on any huge new announcements, the publisher recently teased that it would be revealing more new games for the Nintendo Switch "quite soon" which leaves us wondering.
Square Enix, Nvidia, and the rest
Image 1 of 6
Final Fantasy XV Windows Edition
Image 2 of 6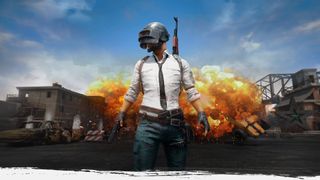 PlayerUnknown's Battlegrounds
Image 3 of 6
Gwent
Image 4 of 6
Shenmue 3
Image 5 of 6
Life is Strange: Before the Storm
Image 6 of 6
Final Fantasy XV
We've already had some significant announcements from some of the smaller players at Gamescom this year thanks to Nvidia's keynote. You can check out these announcements, along with all the others from the rest of the show, below:
At Nvidia's press conference the graphics card specialist also announced Ansel support for Pro Evolution Soccer 2018 and Shadow of War, which allows you to take and edit screenshots in-game.
But there's more to come from the show.
CD Projekt Red will be revealing more about Gwent. The developer has confirmed it'll be hosting a tournament at the show where 8 players will compete for a piece of a $25000 prize and will also outline some more of its plans for turning the game into a fully-fledged eSport.
It's also been confirmed that we'll be getting more news from Shenmue 3. Though the game has been delayed until 2018, it's been confirmed on the official site that though there'll be no large announcements or hands on demos, there will be some news and the game's creator Yu Suzuki will be present.
Gamescom is Europe's largest annual gaming event, stuffed full of the latest and greatest games, consoles, and gaming hardware. TechRadar is reporting live from Cologne to bring you the very latest from the show floor. Head to our dedicated Gamescom 2017 hub to see all the latest news, along with TechRadar's world-class analysis and buying advice about the next year in gaming