The best 4K TVs 2023: top Ultra HDTVs for all budgets
Best
Contributions from
last updated
Our pick of the best 4K TVs available to buy today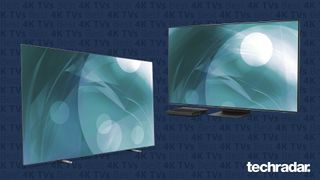 (Image credit: Future)
Editor's Note: September 2023
The LG C2 is still our top pick for the best 4K TV you can buy today. Not only is it a great choice with excellent images, you're likely to find one for a much lower price these days, making it fantastic value.
We've also added the Samsung S95C into our list as our best choice if you're looking for super bright images. We awarded it a rare five out of five stars in out review, so you know we're serious.
Matt Bolton, Managing Editor – Entertainment
The best 4K TVs are the most popular for good reason. That's because the step down, HD TVs, don't come in large sizes anymore and the step up, the best 8K TVs, are impressive but incredibly expensive. What that means is that for the vast majority of people, the best 4K TVs are the options we'd recommend for the most immersive at-home cinema experience, delivering fantastic picture quality in a range of sizes to your home at prices that cater to most budgets.
Buying one of the best 4K TVs is worth it nowadays as many movies, TV shows and games are 4K, so you can make the most of your new resolution. The top 4K TVs are also capable upscalers, which means they can take lower-resolution HD video and make it look nearly as crisp and sharp as real 4K – or at least much better than the original version.
The 4K TV market is competitive and there are a lot of devices to choose from. Luckily, we're here to help as we've tested hundreds of TVs over the years, so we know the picture, audio and design specs to look out for.
In our guide below you'll find everything from compact and cheap options up to the best OLED TVs, which are ideal for movie lovers who enjoy watching in a controlled environment, as well as some of the best gaming TVs, with next-gen features designed with new consoles in mind. Most people want a TV that lies somewhere in the middle, and these days it's easy to find a model that ticks the boxes when it comes to both size and budget. Read on for our pick of the best 4K TVs you can buy today.
The best 4K TVs 2023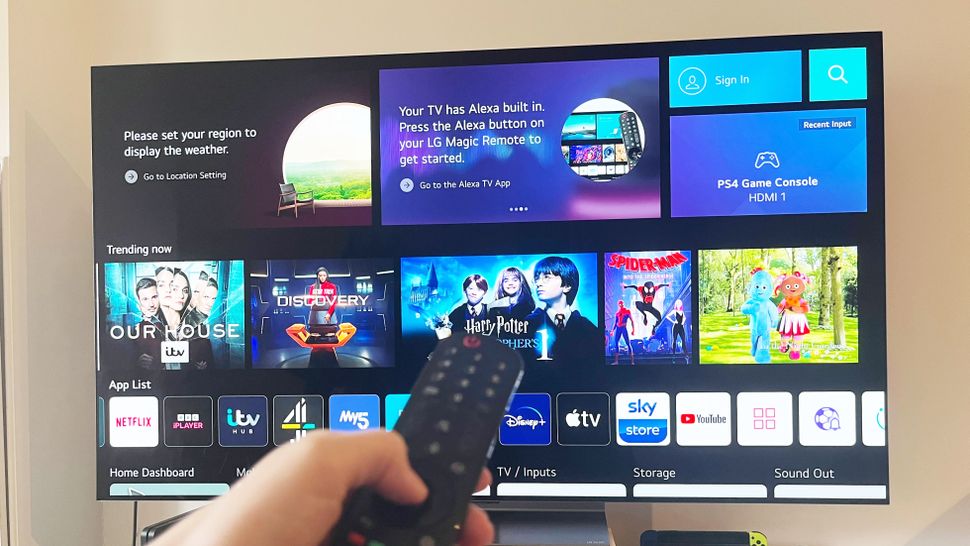 The best 4K TV for high contrast and excellent brightness
Specifications
Screen size:
42, 48, 55, 65, 77 and 83-inches
HDR:
HDR10, HLG, Dolby Vision
Reasons to buy
+
Superbly bright screen
+
Sleek, minimal design
+
Excellent connectivity options
Reasons to avoid
-
Virtual surround sound isn't convincing
-
No HDR10+ support
The LG C2 OLED launched in early 2022 and had big shoes to fill. Its predecessor, the C1 OLED, topped many tech reviewer's lists of the best TVs you could buy in 2021, including ours. However, the LG C2 OLED doesn't disappoint, with the company making useful, incremental changes to its popular set rather than going for a complete overhaul.
With a razor-thin design and super slim bezels, the C2 OLED offers a whole lot of screen. During our testing, we were surprised by just how great the picture on offer here is. In our review, we wrote: "It showcases the best of OLED technology, delivering excellent contrast levels, intense brightness, and vivid colors. Having tested it with everything from regular SD shows to Dolby Vision blockbusters, the C2 OLED has proven itself more than capable of handling pretty much any content you can throw at it."
We weren't blown away by the claims of virtual surround sound in this TV, but the audio performance is good for a flatscreen nonetheless. What's more, a number of different sound modes means you should be able to find an audio profile that suits your needs. Though you may still want to pair it with one of the best soundbars
If you're in the market for a new 4K TV, the LG C2 is an excellent example of the technology, offering brightness levels that are significantly better than LG's previous models.
Read our full LG C2 review
The best cheap 4K TV
Specifications
Screen size:
43, 50, 55, 65 and 75-inches
Panel technology:
LED / LCD
Reasons to buy
+
Accomplished 4K picture performance
+
Very acceptable specification at the price
+
Slim and (relatively speaking) quite elegant
Reasons to avoid
-
Has its limits when upscaling
-
Sound is quite hard and thin
The Samsung BU8500 is designed to offer the latest functionality, discreet looks, and rock-solid build quality at a price that the majority of us won't baulk at. During our testing, we concluded that Samsung absolutely nailed it with this TV.
It boasts 4K HDR specification (albeit without Dolby Vision), a trio of HDMI inputs, voice-control, two (count 'em!) remote controls and a Tizen smart TV interface featuring all the apps you want at this sort of money. And when you consider the BU8500 as an object, it's slimmer and more understated than many flagship TVs from just a few years ago.
Picture quality here is good, but obviously can't compete with the high-end models on this list. In our review, we wrote: "In every significant area of picture-making, the Samsung's never less than competitive — and its backlighting is beautifully implemented, which helps the impression of quality no end. And as long as you temper your expectations it even sounds okay."
One of the only downsides to the Samsung BU8500 is that upscaling is disappointing and the lack of Dolby Vision HDR is still just as annoying here as it is with other, more expensive Samsung televisions.
But overall, the Samsung BU8500 is a very nice TV indeed when you balance the price, specification and screen-size ratio. It gives you comprehensive smart TV support and great 4K picture quality for not much money.
Read our full Samsung BU8500 (55BU8500) review
The best 4K TV if money is no object
Specifications
Screen size:
55 and 65-inches
HDR:
HDR10, HLG, Dolby Vision
Reasons to buy
+
Stunning picture quality
+
Exceptional build quality and design
+
Good sound quality out of the box
Reasons to avoid
-
Some connection frustrations and foibles
-
No HDR10+ support
-
Not quite as bright as hoped
The Sony Bravia A95K QD-OLED TV is a stunner of a flagship 4K TV. Beautifully designed and offering high-brightness HDR with extreme color depth, it makes full use of its innovative QD-OLED panel.
The Sony A95K is bright for an OLED, and enjoys huge color vibrancy. It can deliver sensationally deep, vivid reds, and glorious greens, and it's very bright too: where most OLEDs aren't ideal for watching in brightly lit rooms, this Sony is up there with the best LED models.
The way Sony's latest picture processing engine gets so much quality out of its new Quantum Dot OLED panel at the first time of asking is mesmerizing, giving AV fans the closest thing yet to a professional mastering monitor in your living room.
In so many ways, Sony's QD-OLED A95K is ahead of the game. When it comes to picture quality, we found that during our testing this TV has the headroom to lift performance above and beyond the mastering norm, and provides a level of visual future-proofing we've not seen before. Unleashed, it is astonishingly good. However, right now it's also rather expensive, and if you're watching streaming services rather than Blu-Rays you might not get the benefit of its impressive QD-OLED panel.
Read our full Sony A95K review
The best 4K TV for astounding image quality
Specifications
Screen size:
55, 65 and 75-inches
Panel technology:
QLED with mini-LED
Reasons to buy
+
Picture offers a dazzling mix of brightness and blackness
+
Gaming features are outstanding
+
Refined picture processing
Reasons to avoid
-
Expensive compared to competition
-
No Dolby Vision support
-
Some backlight issues need to be worked around
The Samsung QN95C is a wonderfully bright and brilliant 4K TV. During our testing, we called the black levels here "sublime", hitting depths that we found to be incredibly pure and inky. To the point where we were surprised to have seen them here from a QLED with mini-LED TV – that's usually what we'd expect from the best OLED TVs. This rich blackness is consistent and cloud-free across the screen too, even during tricky scenes.
The good news is that better black colors are combined with an extreme and accomplished brightness, improved colour saturation and general levels of refinement and image depth. That's why we highly recommend the QN95C for light room environments. Or just for people who enjoy super bright HDR.
It's also worth mentioning this TV delivers a stellar gaming experience and much-improved sound to the mix. We also rate the design of the Samsung QN95C with its ultra-slim form factor and frame and engaging Ambient Mode. This isn't a TV that'll destroy your living room, but may actually enhance it.
Read our full Samsung QN95C review
A gorgeous OLED TV with Philips' fun Ambilight smart lighting
Specifications
Screen size:
48, 55, 65 and 77-inches
Panel technology:
OLED EX
HDR:
HLG, HDR10, HDR10+, Dolby Vision
Reasons to buy
+
Premium, Ambilight-bolstered design
+
Outstanding picture quality
+
Good value for what's on offer
Reasons to avoid
-
Needs tweaking for best results
-
Complex menu system
-
Occasional subwoofer crackle
The Philips OLED807 is the latest mid-range OLED from the company, and it hits the ground running with its design, which finds its incredibly thin screen and high-quality metallic finish offset to spectacular effect by Philips' Ambilight technology. This uses rear-mounted LEDs to cast coloured light onto the wall behind the TV that can match the pictures you're watching with uncanny accuracy, making the picture feel even bigger and more involved than just the set can manage.
The OLED807 uses LG's latest OLED EX panels, which promise up to 30% more brightness than regular OLEDs, and it delivers an impressively vibrant picture. It's not as bright as more premium rivals but it's not as expensive either.
The Philips OLED807 is a great option for gamers, too, thanks to its support for 4K 120Hz signals, variable refresh rates and automatic low lag mode switching, while its picture quality glories are supported by an audio performance far more powerful than you've any right to expect from such an elegantly slender TV.
Add to all this a good implementation of Android TV 11's smart TV system and it's hard to see what more you could really ask for at the OLED807's price.
Read our full Philips OLED807 review
The best 4K TV for incredibly bright OLED pictures
Specifications
Screen size:
55, 65 and 77-inches
Panel technology:
Quantum Dot OLED TV
Reasons to buy
+
Wonderfully bright, colourful pictures
+
Spectacular contrast
+
Excellent gaming support
Reasons to avoid
-
No Dolby Vision support
-
Some initial presets need work
-
Slightly aggressive tone mapping
The Samsung S95C, a wonderfully bright OLED we awarded an impressive five out of five stars in our review, is replacing the Samsung S95B in our pick of the best 4K TVs. Because although the S95B TVs were remarkable, the newly-updated S95Cs outdo them in almost every way.
This is an incredibly impressive TV in many ways, but what really stands out is the super bright picture. Samsung has somehow managed to bump up the brightness 40% more than the S95B, making it one of our top picks if you want a 4K TV and incredibly bright pictures are a priority for you.
During our testing we found that all of that extra brightness is particularly effective in taking HDR video to a whole new level of enjoyment, drama and realism. It also unlocks levels of colour volume and purity, even in bright colour areas, we've never seen before on an OLED TV.
Sharpness, viewing angles and upscaling are all fantastic too, and the S95C's sound quality is even a big step up from its predecessor. Gamers will also be happy to find a number of features and formats supported. This is a TV for them as much as it is for movie lovers. Design-wise it's lovely to look at and ideal for wall mounting, with a super slim trim and rear.
Read our full Samsung S95C review
This full-array LED TV is Sony's best-value set
Specifications
Screen size:
55, 65, 75, 85-inches
Panel technology:
Full Array LED Backlight LCD
HDR:
HDR10, HLG, HDR10+, Dolby Vision
Reasons to buy
+
Deep blacks and good brightness
+
Strong suite of HDMI 2.1 gaming features
+
Great value
Reasons to avoid
-
Light output doesn't match mini-LED TVs
-
Picture fade at far off-center seats
-
Overly basic remote lacks backlighting
As Sony's next-to-flagship LCD TV, the X90K series delivers impressive performance for the price. Its full-array LED backlight features local dimming for deep blacks, and its LCD panel has quantum dots for enhanced brightness and color.
If you're looking for an extremely bright TV, this probably isn't the set for you: Sony's mini-LEDs are much brighter than the LED setup here. And if you want the exquisite blacks of an OLED display, that technology still has the edge. But there's lots of important features here including an ATSC 3.0 tuner, excellent gaming features including 4K 120Hz and a great Google TV interface.
The X90K series is a very good overall value. It's only slightly more pricey than the company's X85K series models, while offering a full-array local dimming backlight – a feature the X85K series lacks, and one that provides a strong performance boost. The X90K sets are also half the price of Sony's step-up X95K models, which have the primary advantage of mini-LED backlighting for higher peak brightness and improved contrast.
This may well be the best value TV in Sony's current line-up. It might not quite match the brightness and contrast of its more expensive siblings, but it delivers very good AV performance, does a great job with movies and sports, and it's particularly good if you have a PlayStation 5.
Read our full Sony XR X90K review
Samsung's excellent all-rounder is a great 4K buy
Specifications
Screen size:
50, 55, 65, 75 and 85 inches
Dimensions:
1227.6 x 783.4 x 255.8mm (55 inch model)
Reasons to buy
+
Wide colour and superb picture detail
+
4k 120Hz HDMI support
+
Tizen Smart TV
Reasons to avoid
-
No Dolby Vision
-
Some backlight blooming
Samsung's QLED TVs promise to bring you the brightness of LED and something close to the contrast of LED. And this model does a very good job of both. It's not quite up there with the best OLEDs, but it delivers great contrast and very high brightness levels. It's a particularly good option for watching in brightly lit rooms.
This Samsung is a more affordable alternative to the brand's Mini LED Neo QLED models, with a more conventional full array backlight instead. Backlit LED can't offer the black level performance or the HDR precision of its more expensive stablemates. But with four console-friendly high frame rate HDMI inputs, Samsung's excellent Game Bar with integrated streaming apps and a really impressive smart home interface it's an excellent option for most homes, especially ones where there's a console or two under the TV.
The audio is impressive for such a slim set; it may not outperform a dedicated soundbar, but you won't necessarily feel the need to rush out and buy one either.
This 4K TV is a good example of what Samsung does best: make excellent all-rounders that deliver a great level of performance without costing the Earth.
Read our full Samsung Q80B review
The best Mini-LED 4K TV for an incredibly bright picture
Specifications
Screen size:
55, 65, 75, 85-inches
Panel technology:
LCD / Mini LED
Reasons to buy
+
Slim and elegant design
+
Bright and lavishly colourful images
+
Great gaming support
Reasons to avoid
-
Struggles to deliver black-tone detail
-
No Dolby Vision HDR
The Samsung QN85B is one of our favorite 4K TVs that boasts Mini-LED technology, which Samsung calls Neo QLED. What this panel tech brings you is a super slim profile and high levels of peak brightness.
For those reasons, we found this TV a treat to test. It looks great in terms of aesthetics and its incredibly bright screen. It's also fitted with a state-of-the-art picture processor, a redesigned version of the Tizen smart TV interface that's been a highlight of Samsung TVs for a while now, and it's got six speaker drivers that want to give you a tiny taste of spatial audio. This makes it a great option for movie lovers and gamers. For the latter, there are HDMI 2.1 features across all its HDMI sockets.
However, you do pay a price for the brightness. It means it can't bring convincing levels of detail to the black tones it generates — and it's not immune to backlight bloom or smear, either. It simply doesn't match some of the best OLED and 4K TVs for precision.
All in all, the Samsung QN85B is a brilliantly accomplished TV in so many ways for movies and gaming, but it lacks the across-the-board excellence of its best rivals at the same price, such as the LG C2 in the list above.
Read our full Samsung QN85B review
The best 4K TV for those on a budget
Specifications
Screen size:
48, 55, 65, 77-inches
HDR:
HDR, HLG, Dolby Vision
Reasons to buy
+
Deep blacks and detailed shadows
+
Accurate out-of-box color (Filmmaker mode)
+
Affordable for an OLED TV
Reasons to avoid
-
Limited brightness compared to rivals
-
Unimpressive audio performance
LG's A2 series may be the company's entry level OLED set, but that doesn't mean you're missing out on much. The A2's overall picture quality is excellent, and will give OLED enthusiasts exactly what they want.
Gamer-friendly features like a 120 Hz display aren't present at this price, which is a shame but to be expected, and picture brightness is lacking compared with LG's step-up OLEDs.
We enjoyed testing this TV, especially when it came to watching movies, and in our review we wrote: "Images had the deep blacks and detailed shadows typical of the best 4K TVs, while colors looked both fully saturated and clean. Brightness isn't the A2's strong point but it was good enough to flesh out highlights in movies and TV shows with HDR, something helped along by the set's effective Dynamic Tone Mapping."
If you want ultimate brightness, look at a few of the other TVs in our guide above, like the LG C2 or G2 series. However, if you're looking for a good, affordable set for movies and other entertainment, the A2 is a very solid 4K TV option.
Read our full LG A2 review
A great option for movie lovers
Specifications
Screen size:
55, 65, 77, 83-inches
HDR:
HDR10, HLG, Dolby Vision
Reasons to buy
+
Beautifully refined picture quality
+
Strong, immersive sound quality
+
Elegantly minimalist design
Reasons to avoid
-
Only two full HDMI 2.1 ports
-
Limited brightness
-
No HDR10+ support
The Sony A80L doesn't benefit from the latest OLED tech and brightness as other TVs on the list. But during our testing, we flagged this as a TV that appreciates the finer things in AV life at a price that might be more affordable than its higher-end rivals.
Although it may not be a premium telly, it supports most of the latest gaming features you'd need, including 4K at 120Hz refresh rates, Auto Low Latency Mode switching and variable refresh rates. You'll also find Sony's new Game Menu here – an onscreen display explicitly designed to show game-related settings and source information. Unfortunately, it doesn't support these gaming features over two of its four HDMI ports, and doesn't support 4K Dolby Vision gaming at 120Hz.
Acoustic Surface Audio+ technology is here, which sees the screen functioning as a three-channel speaker. The result is a rich, warm and direct audio experience, which means you won't necessarily have to add a soundbar.
But it's the Sony A80L's pictures that are the star of the show. Images here are beautifully refined, delivering movies to you the way the creators intended. But as much as we love the way this TV looks – and recommend it specifically for movie lovers – it is dimmer than most of the competition, and struggles to punch through reflections. For cinephiles, it's a great buy. Just be sure you have control of the light in the room you're putting it in.
Read our full Sony A80L review
Best 4K TVs FAQ
How to choose a 4K TV
When on the hunt for a 4K TV, you'll want to look out for picture quality, app support, other handy bells and whistles like voice control and, of course, price.
Features like HDR support, Dolby Vision and Atmos, OLED panels and the like can be real differentiators when it comes to finding the 4K TV with the best viewing experience, though it's no surprise that the more of these extras a display has, the more expensive it tends to be.
That doesn't mean all of those features are necessary to enjoy a 4K TV, though – as evidenced by our best value 4K TV, the Hisense U7QF. It still offers universal HDR support, HDR10+, Dolby Vision and HLG, but none of the super-flashy features that make displays like the Sony A90J so pricey.
It all depends on what you're after in a 4K TV and how much you're willing to spend. Luckily, we've included a large variety of displays in this guide to offer you the widest choice possible.
What is 4K?
Essentially, 4K is an ultra-high-definition screen resolution. Also called UHD or 4K UHD, the display technology has become the default screen resolution across all of the TVs that you're likely to see in stores today – as well as many PC monitors, too.
The very best UHD TVs pack over eight million pixels in their high-res displays – that's four times the amount you'll find on the Full HD panels in today's small TVs.
You don't necessarily need access to 4K entertainment content to enjoy the benefits of 4K resolution, either, since many of the best 4K TVs – i.e. most of the displays on this list – boast impressive upscaling technologies that bolster content filmed in HD.
The other reason 4K TVs have taken off in recent years is the 4K support offered by games consoles like the PS4 Pro, Xbox One X, PS5 and Xbox Series X, as well as 4K Blu-ray players and streaming devices.
In fact, the only displays which boast a sharper picture are the 8K variety – though choice in that department is much more limited and, naturally, far more expensive.
What types of TV are there?
There are plenty of different screen types out there, all working in different ways to produce the same results. Each technology has its own unique strengths and weaknesses, so here are some basics to consider when looking for the right 4K TV for your needs:
LED TV: Direct LED
These displays are backlit by an array of LEDs (light emitting diodes) directly behind the screen. This enables localised dimming – meaning immediately adjacent areas of brightness and darkness can be displayed more effectively – and greatly improves contrast. LED TVs are also more power efficient and capable of a wider colour gamut than CCFL sets. Because of the extreme cost of mounting these arrays of LEDs, cheaper TVs usually use Edge-Lit LED screens over Direct or Full-Array LED screens.
LED TV: Edge LED
With these TVs, LEDs of the backlight are mounted along the edges of the panel. This arrangement enables radically slender displays and offers superior contrast levels to CCFL, but can't achieve the same picture quality as directly lit LED sets. However, they do come in far cheaper which is why most LED TVs out there now use this technology.
OLED TV
The backlighting on OLED (organic light emitting diode) sets is achieved by passing an electric current through an emissive, electroluminescent film. This technique produces far better colours and higher contrast and also enables screens to be extremely thin and flexible. This is the holy grail display technology and LG, Sony, Philips and Panasonic have all adopted it in their flagship sets.
Quantum Dot
Quantum Dot is Samsung's big play in the LED TV space. With it, the brand claims that it's able to produce more colorful pictures than LG and Sony while offering even brighter panels. LG's Super UHD TVs all use a variation of Quantum Dot called Nano Cell, and Hisense makes a number of Quantum Dot TVs for the US and China.
Today's best 4K TV deals
Sign up to receive daily breaking news, reviews, opinion, analysis, deals and more from the world of tech.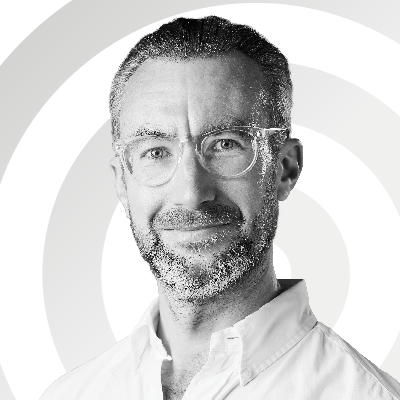 Managing Editor, Entertainment
Matt is TechRadar's Managing Editor for Entertainment, meaning he's in charge of persuading our team of writers and reviewers to watch the latest TV shows and movies on gorgeous TVs and listen to fantastic speakers and headphones. It's a tough task, as you can imagine. Matt has over a decade of experience in tech publishing, and previously ran the TV & audio coverage for our colleagues at T3.com, and before that he edited T3 magazine. During his career, he's also contributed to places as varied as Creative Bloq, PC Gamer, PetsRadar, MacLife, and Edge. TV and movie nerdism is his speciality, and he goes to the cinema three times a week. He's always happy to explain the virtues of Dolby Vision over a drink, but he might need to use props, like he's explaining the offside rule.