The world's biggest, most expensive OLED TV hides a wicked cool party trick
Money no object: A giant screen with a mesmerizing, motorized sound system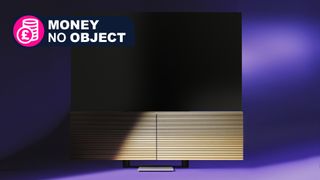 (Image credit: Bang & Olufsen)
Even though the best 4K TVs have evolved into sleek flat panels with minimal bezels, most of them look pretty generic when powered off. With some exceptions, such as Samsung's The Frame TVs, they simply hang on the wall or sit atop your entertainment center, taking up as much space as you can afford to relinquish. Ah, but this is where Bang & Olufsen's Beovision Harmony line stands — and moves — apart.
Launched four years ago at Milan Design Week, these sophisticated visual masterpieces are anything but boring. Like a sexy sportscar, they look and feel different, even at a standstill. In this case, two vertically oriented fine-grained wood speaker panels coquettishly cover roughly half the screen. When powered up, the panels separate in the middle and rotate downward, buoying up the big display in a stunningly synchronized motion.
This spring, B&O launched the fifth and largest Beovision Harmony, a ginormous 97-inch version. At that size, it's officially the world's largest OLED TV — tied with LG, which manufactures the screen portion.
Bang & Olufsen Beovision Harmony 97-inch TV: What is it?
Although B&O probably isn't one of the first few TV makers you'd think of, they've actually been churning out Beovision models for over 70 years. As with its other audio-visual product lines, the company continually strives to push the boundaries of high-concept design, blending stellar performance and pristinely clean, modern aesthetics to forge distinctively pleasurable user experiences.
By enhancing and repackaging the largest-size LG G2 OLED, the Danish lux lifestyle brand has not only more than doubled the price of an already-exorbitant $25,000 TV, but created a colossal all-in-one home theater in the process. Audio-wise, it features a six-speaker, three-channel system that's also capable of wirelessly connecting to up to eight surround speakers. And with its over 28 square feet of screen area — roughly double that of the best 65-inch TVs — it displays 4K content with both HDR 10 Pro and Dolby Vision IQ high dynamic range.
In terms of wireless connectivity, the Harmony features TuneIn internet radio, Deezer, and Spotify Connect built in. It also natively supports AirPlay 2, Bluetooth, Chromecast, Wi-Fi, and WiSA, and has a more than adequate array of physical inputs and outputs for connecting other devices.
Since money is no object here, you may wish to bolster this already boisterous set-up with B&O speakers. The Beolab 28 will pair especially nicely, both in terms of its materials and mechanics.
The 97-inch Beovision Harmony is currently available to order on Bang & Olufsen's website for $62,500 / £50,450 (around AU$97,000).
Bang & Olufsen Beovision Harmony 97-inch TV: What makes it special?
This Beovision Harmony certainly isn't the biggest 4K TV out there. In addition to a slew of new 98-inchers, the attainable 100-plus-inch TV market appears to be on its way. And at the ultra-high end, there are already much bigger units, including ones that also move in spectacular fashion.
But that's not what Bang & Olufsen is known for. Similar to Apple, B&O doesn't invent product categories, but seeks to perfect them. Apple goes the popular mass adoption route, however, while B&O is content to create aesthetically striking audio-visual devices with a much more select user base in mind.
Thus, the Beovision Harmony is intended for a particular crowd – one that appreciates refinement, simplicity, and sophistication in design. It also delivers a sensory experience that goes well beyond the usual turn it on, turn it off, and have it sit there boringly in the meantime. Put simply, this TV is meant to spark joy both when it is and isn't actually in use.
As stated above, it's part of a collaboration with LG. And this isn't the first time the two prolific AV purveyors have worked together to create a colossal entertainment system. But in the world of highly regarded OLEDs, this 97-inch Harmony is definitely the pinnacle.
Bang & Olufsen Beovision Harmony 97-inch TV: Is it worth it?
Honestly, this TV is pretty hard to justify on a few levels. Technically, the price did just drop $575 since it was first announced. But that's lightyears from being a great TV deal, especially relative to its gargantuan asking price.
If you happen to be lousy with wall space, the aforementioned 98-and-above-inch sets could do you just fine. Or you could always purchase a stellar 4K projector to throw delightfully supersized images.
But for perspective, if you're totally sold on the whole Beovision Harmony kinetic/aesthetic, you could "downgrade" to the still highly formidable 83-inch version, add a pair of $16,000 Beolab 28 speakers, and still leave yourself with $20,000 to spend or perhaps even save for a rainy day. Another option is to buy LG's 97-inch G2 OLED and add your own fancy speakers, whether wired or wireless models.
Then again, if you want the biggest, coolest, best-sounding, and most expensive OLED TV out there, this 97-incher is really your only option.
Sign up for Black Friday email alerts!
Get the hottest deals available in your inbox plus news, reviews, opinion, analysis and more from the TechRadar team.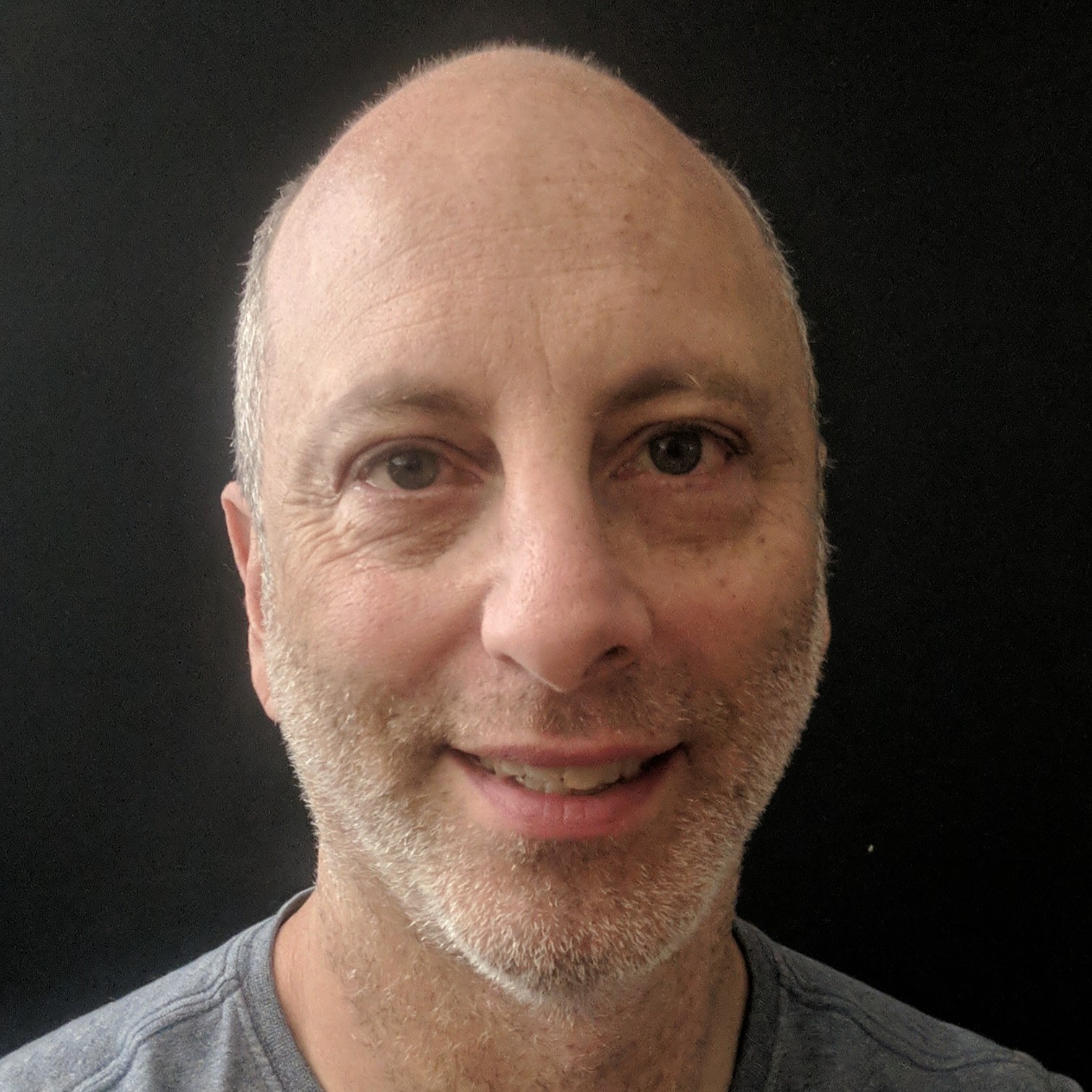 In an award-winning tech journalism career spanning over 25 years, Scott's contributed hundreds of articles to a long list of well-known online outlets. Also an author, podcaster (The Family CTO) and speaker, he's especially drawn to devices dedicated to travel, audio and power, but at the same time considers himself a tech generalist, excited to share info about cool, practical gadgets (and non-tech stuff) with anyone who'll listen.