TCL's 115-inch TV is the projector alternative we need but we'll have to wait
Don't expect TCL's mammoth screen any time soon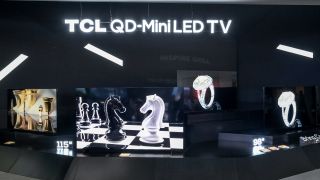 (Image credit: TCL)
TCL recently showcased its 115-inch QD mini-LED TV at IFA 2023, as the brand continues its trend to release giant screens to provide an alternative to the best 4K projectors. The TV, which has the model number X11G Max, is already available in China and may hopefully come to Europe next year.
While we don't know when, what we do know is that the TV is not coming to Europe this year, as confirmed by Marek Maciejewski, product development director at TCL Europe (via FlatpanelsHD). Instead, a European launch is being considered for next year, but costs are an important factor. No plans were discussed regarding a launch in the US.
The X11G Max features some surprising specs, including 7000:1 contrast ratio, 20,000 dimming zones and a peak brightness of 5,000 nits, emulating TCL's recently launched X955 TV. It also features Dolby Vision, 144Hz HDMI input for gaming and a 6.2.2 speaker configuration as well.
Hopefully, this 115-inch TV will be available worldwide, but just how much will it cost and will this make it a viable projector alternative?
Analysis: a TV like no other
In terms of pricing, no official worldwide prices were confirmed. But looking at the TV's price in China, which is 80,000 Yuan, this equates to roughly $11,000/£9,000/AU$17,500. This trumps the pricing of its recently launched surprisingly affordable 98-inch TV, which is $5,000. However, compared to other brands, $11,000 for a mini-LED TV, a technology often found in the best TVs, doesn't seem so bad when compared to Samsung's recently released 98-inch QLED TV, which sits at $8,000 for a smaller TV with a lesser panel.
Although projectors and screens generally cost a lot less than this 115-inch TV, the capabilities they have won't match up to the mini-LED technology found in the X11G Max, especially when it comes to daytime viewing. TCL has often excelled when it comes to brightness, as we noted in our review of the TCL QM8, which hit a peak brightness of over 1,800 nits. The X11G Max claims to hit a peak brightness of 5,000 nits, providing a daytime viewing experience that a projector just can't hit.
However, $11,000 is a lot of money. In terms of bang for your buck, the X11G Max does seem like good value though. It hits a sweet spot in terms of value for screen size, especially compared to rivals like Samsung, and overall picture quality thanks to mini-LED technology. We just hope that we do get to see the TCL X11G Max worldwide soon, as it looks to be a game changer.
You might also like
Sign up to receive daily breaking news, reviews, opinion, analysis, deals and more from the world of tech.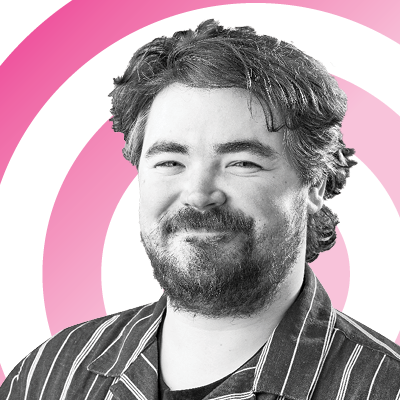 TV Hardware Staff Writer, Home Entertainment
James is the TV Hardware Staff Writer at TechRadar. Before joining the team, he worked at a major UK based AV retailer selling TV and audio equipment, where he was either telling customers the difference between OLED and QLED or being wowed by watching a PS5 run on the LG 65G2. When not writing about the latest TV tech, James can be found gaming, reading, watching rugby or coming up with another idea for a novel.