4 soundbar upgrades that are worth the money
Sound advice for soundbar shopping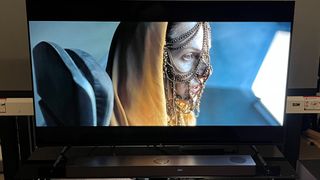 (Image credit: Future)
Buying a soundbar is the easiest and the least expensive method to upgrade your TV's built-in sound. With some TVs, a basic soundbar will be a necessity to simply hear dialogue, especially if you're experiencing any degree of hearing loss. For others, a soundbar can improve the experience of watching movies and TV shows by bringing out the dynamic and immersive qualities of soundtracks, particularly ones mixed in the Dolby Atmos format.
You can easily find basic 2.1-channel soundbars for less than $200 / £160 / AU$300, including some models from top audio brands like JBL, Yamaha, and Bose, and they are almost guaranteed to improve on the sound of your TV's own speakers. But capping your soundbar budget at that level will also entail compromises. The best Dolby Atmos soundbars provide a full-scale 11.1.4-channel surround sound experience that rivals what you'd get with the best A/V receivers hooked up to a separate speaker system. But with prices for top soundbar systems such as the JBL Bar 1300X hovering at $1,600 / £1,300 / around AU$2,460, they won't be the preferred upgrade path for everyone.
Whether you're shopping for a first soundbar or looking to upgrade a basic model, there are a few cost versus benefit points to consider. Here are four soundbar upgrades that are absolutely worth the money, and they are listed here in order of their importance in improving your TV sound experience.
1. Center-channel speaker
The majority of the audio in a multichannel movie soundtrack mix is directed to the center channel speaker, which conveys the all-important dialogue. In a movie theater, that speaker is hidden away behind the screen. In a surround sound audio system that uses separate speakers connected to an AV receiver, there will be a dedicated center channel speaker just for the dialogue.
A basic 2.1-channel soundbar will split dialogue between its two front-facing speakers. While that design can convey it in a clear and effective manner, a 3.1-channel soundbar that uses a dedicated center-channel speaker will do a much better job overall of reproducing dialogue.
This phenomenon was driven home recently when I reviewed the Amazon Fire TV soundbar, a 2.1-channel model priced at $119 that's only available in the US at present. When I compared the Amazon with a Sony HT-S2000 soundbar, dialogue sounded notably cleaner on the Sony. The main reason was that the 3.1-channel Sony's center-channel speaker is optimized for the frequency range of voices and doesn't need to convey deep bass information. The speakers in a 2.1-channel soundbar like the Amazon, on the other hand, need to cover the full audio frequency range in soundtracks, which can have the effect of muddying up dialogue.
2. Subwoofer
Many all-in-one soundbars contain built-in "subwoofers," which in reality are just small speakers dedicated to handling the bass in movie soundtracks. In this case, the presence of a "subwoofer" is indicated by the ".1" in the soundbar's audio channel configuration (2,1, 3.1, etc.).
A real subwoofer will be a separate speaker that comes with the soundbar and connects to it wirelessly. Much like a dedicated center channel in a soundbar, using a separate box to convey bass has strong sound quality advantages. The first and most important is that a larger speaker (or speakers) can be used, which will reproduce bass and deep-bass frequencies in the soundtrack more effectively. The second is the subwoofer can be placed in a spot in your room where the bass will be smoothest and have the strongest impact on the overall sound.
3. Dolby Atmos
Soundbars provide two types of Dolby Atmos support: Dolby Atmos and virtual Dolby Atmos. In the first case, speakers located on the soundbar's top surface fire sound upward where it bounces off the ceiling before arriving at your ears. In the second, audio processing is used to generate a virtual Dolby Atmos effect that tricks your ears into hearing an expanded, Atmos-like sound presentation. (The Sonos Beam Gen 2 is a good example of a soundbar that uses virtual Atmos processing.)
Of the two, Dolby Atmos using a soundbar with upfiring speaker drivers is the better way to go – the height effects in the soundtrack will be palpable, creating a more authentic sense of audio immersion. But either way, Dolby Atmos support is a worthwhile feature to seek out in a soundbar as many of the best streaming services now support it, and it can make the experience of watching movies at home notably more theater-like.
4. Surround sound speakers
Higher-priced soundbar systems often include separate surround sound speakers that get installed behind the viewing area and connect wirelessly to the soundbar. There are many advantages to using surround sound speakers, the main one being that soundtracks take on a full 360 degree presentation, which is exactly what you get in a movie theater. Top soundbar systems like the JBL Bar 1300X mentioned above and the Samsung HW-Q990C also feature surround speakers with upfiring Dolby Atmos drivers that, in combination with the upfiring speakers present on the soundbar itself, create an even more complete sense of audio immersion.
The good news about many higher-end soundbars is that wireless surround surround speakers are an optional item that can be added on at a later date. (Some brands such as Sonos, Sony, and Bose offer both wireless surround sound speakers and wireless subwoofers as an optional add-on.) So, even if you don't want to spend for a full-surround soundbar system at the outset, you can always make that meaningful and very worthwhile upgrade at a later date.
You might also like
Get daily insight, inspiration and deals in your inbox
Get the hottest deals available in your inbox plus news, reviews, opinion, analysis and more from the TechRadar team.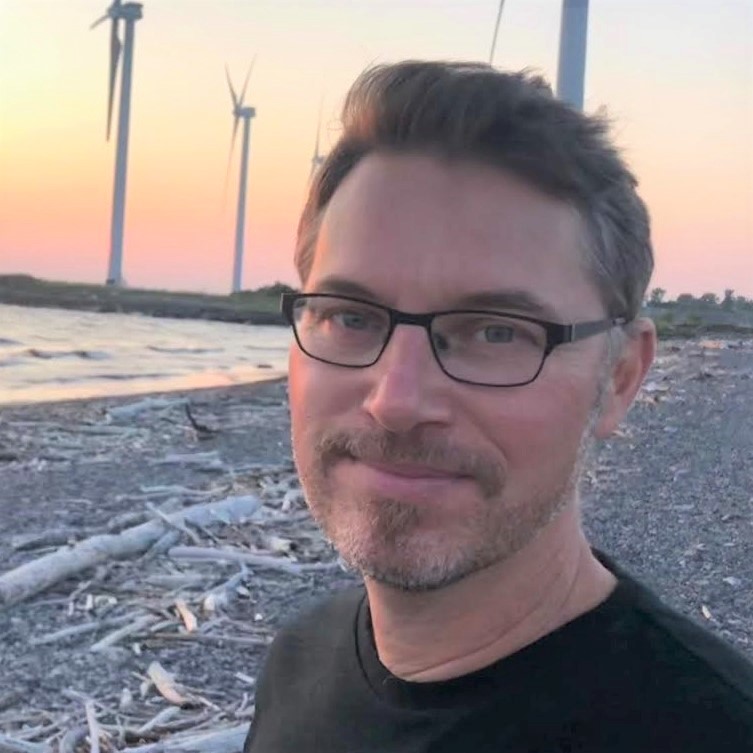 Senior Editor Home Entertainment, US
Al Griffin has been writing about and reviewing A/V tech since the days LaserDiscs roamed the earth, and was previously the editor of Sound & Vision magazine.
When not reviewing the latest and greatest gear or watching movies at home, he can usually be found out and about on a bike.