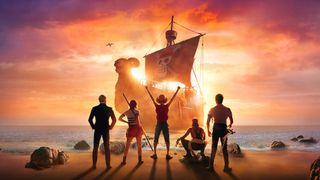 (Image credit: Netflix)
Summer is officially over, but streaming services wait for no one. In fact, to help alleviate your autumn blues, the likes of Netflix, Max and Prime Video have seen fit to offer up plenty of new movies and TV shows to enjoy this weekend.
Headlining the new arrivals is One Piece on Netflix, which marks the latest in a long line of small screen adaptations based on Eiichiro Oda's wildly popular manga series. Prime Video subscribers have a new fantasy adventure to enjoy this September, too, in the form of The Wheel of Time season 2.
Below, we detail these and five more new movies and TV shows to stream on Netflix, Max, Prime Video and more this weekend.
One Piece (Netflix)
Attention, anime fans: One Piece – which is often referred to as a member of 'the Big Three' animes – is now streaming on Netflix in live-action form.
This English-language adaptation of Eiichiro Oda's seminal manga series follows a group of young pirates – led by Monkey D. Luffy (Iñaki Godoy) – as they embark on a quest for the ultimate treasure in a fantastical world of endless oceans and exotic islands.
Critics have described One Piece as "the fun, quirky adaptation that [series] fans and newbies alike deserve," which suggests that it could soon earn a place on our list of the best Netflix shows. Still not convinced? Allow us to break down why Netflix's One Piece is the show you have to try this week.
Now available to stream on Netflix.
The Wheel of Time season 2 (Prime Video)
One of the best Prime Video shows, The Wheel of Time, returns for its highly anticipated second season this weekend.
New episodes of the acclaimed fantasy drama pull from the second and third novels in Robert Jordan's The Wheel of Time series – that's The Great Hunt and The Dragon Reborn – with humble farm boy Rand al'Thor (Josha Stradowski) now fully aware of his destiny as a world-saving messiah. But although Rand thought he destroyed the Dark One at the end of season 1, new threats emerge to endanger Jordan's fantastical world.
In our The Wheel of Time season 2 review, we said the new season feels "more self-assured than its forebear" but remains ultimately "troubled by egregious plot pacing and other stumbling blocks." That said, returning series fans will likely find plenty of magical mayhem to enjoy.
Now available to stream on Prime Video.
Power Book IV: Force season 2 (Starz, Prime Video)
If you're a little confused about just how many seasons of Power there have been since the series' 2014 debut, you're not alone – but we can at least tell you that Power Book IV: Force season 2 is now streaming on Starz in the US and Prime Video in the UK.
This follow-up season to the spin-off of Courtney A. Kem's popular crime drama (do we have that right?) keeps the focus on Tommy Egan, whose mission to avenge the death of Liliana puts him in yet more hot water with Chicago's drug lords and the FBI.
The first episode of Power Book IV: Force season 2 is available to stream now, with the remaining nine installments due to arrive weekly every Friday through October 20, 2023.
Now available to stream on Starz in the US and Prime Video in the UK.
Disenchantment season 5 (Netflix)
Netflix's popular animated fantasy series, Disenchantment, bows out with its fifth and final season this weekend.
New episodes of the Matt Groening-created sitcom will continue (and, presumably, tie up) the stories of Bean, Elfo, Luci and the rest of the Dreamland gang, with the stakes "as high as ever," according to Netflix's official synopsis.
Now available to stream on Netflix.
Archer season 14 (Hulu)
Another adult animated series that's bowing out with a bang this weekend is Archer, whose fourteenth (fourteenth!) season is now streaming on Hulu.
This final outing for the beloved FX comedy show finds Sterling Archer (H. Jon Benjamin) and his equally dysfunctional International Secret Intelligence Service colleagues on a mission to make money while also saving the world (because why can't spies do both?).
Critics have described Archer season 14 as "the best the show has been in years," so existing series fans should make a point of catching this one streaming on Hulu this weekend (UK viewers will likely have to wait until 2024 for the same pleasure).
Now available to stream on Hulu in the US and Disney Plus in the UK.
The Following Events are Based on a Pack of Lies (BBC iPlayer)
A rare UK-exclusive pick, here: The Following Events are Based on a Pack of Lies is now streaming on BBC iPlayer.
Produced in partnership with the BBC by the company behind This is Going to Hurt and Chernobyl, this "dark, funny, and unpredictable thriller" tells the story of two very different women and the conman they have in common. Rebekah Staton, Marianne Jean-Baptiste, Derek Jacobi and Sex Education's Alistair Petrie all star.
Now available to stream on BBC iPlayer in the UK.
Adventure Time: Fionna and Cake (Max)
Beloved animated series Adventure Time gets the spin-off treatment this weekend with Adventure Time: Fionna and Cake, which is now streaming on Max.
This 10-episode series follows the alternate-universe versions of Finn the Human and Jake the Dog – otherwise known as Fionna the Human and Cake the Cat – as they travel through the multiverse. Tom Kenny, Madeleine Martin, Roz Ryan, Donald Glover and Andrew Rannells count among the series' stackd voice cast.
The first two episodes of Adventure Time: Fionna and Cake are now available to stream on Max, with the remaining eight installments set to arrive weekly every Thursday through October 26, 2023. No UK release information has been shared for the series just yet.
Now available to stream on Max.
---
Didn't see anything you like? Take a look at our guides to new Netflix movies, new Disney Plus movies, new Prime Video movies and new HBO Max movies.
Sign up to receive daily breaking news, reviews, opinion, analysis, deals and more from the world of tech.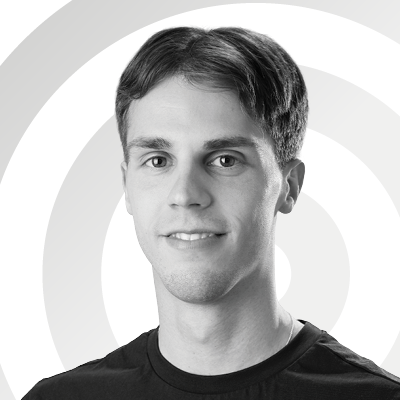 Axel is a London-based Senior Staff Writer at TechRadar, reporting on everything from the latest Apple developments to newest movies as part of the site's daily news output. Having previously written for publications including Esquire and FourFourTwo, Axel is well-versed in the applications of technology beyond the desktop, and his coverage extends from general reporting and analysis to in-depth interviews and opinion.
Axel studied for a degree in English Literature at the University of Warwick before joining TechRadar in 2020, where he then earned an NCTJ qualification as part of the company's inaugural digital training scheme.