Apple's mixed reality headset hasn't been officially confirmed yet. But it is almost certainly in the works with all the rumors and acquisitions surrounding virtual reality and augmented reality tech happening at the Cupertino company recently.
Rumored Apple AR/VR headset Features
– Expected to launch in 2022 or 2023
– Predicted to cost around $3,000 / $2,200 / AU$ 4,400
– A slim, lightweight design
– Uses an M1 chip
– Support for AR and VR experiences
– Wearable hand trackers
– Short battery life
Despite the evidence suggesting it might be launching soon, multiple reports have indicated that won't be the case. This includes one recently from The New York Times (opens in new tab) that further supports the rumors that the difficulties of producing an AR/VR device have delayed Apple's headset until at least 2023.
Reportedly Apple has high expectations for its headset, many of which have been a challenge to implement. That's because, unlike the company's long-rumored Apple Glasses, the Apple AR/VR headset will not only include AR components that enhance our real-world spaces but will create completely digital experiences as well.
Codenamed N301, Apple's AR/VR headset is expected to be more expensive and less widespread than the Glasses – but will arrive sooner in an attempt to recuperate early development costs while Apple's team continues its work on the company's AR glasses.
While it may not be official yet, we've heard a fair number of rumors about what Apple has in store, so here's everything we know about the Apple AR/VR headset.
Apple AR/VR headset: what you need to know
Apple AR/VR headset release date: Apple hasn't yet confirmed that it's working on a mixed reality headset so we also don't have a confirmed release date. That said rumors indicate the project could launch in either 2022 or 2023.
Apple AR/VR headset price: Pricing is also yet to be confirmed, but rumors have suggested we'll see something around the $3,000 / $2,200 / AU$ 4,400 mark.
Apple AR/VR headset Features: Apple's headset is expected to use mixed reality – so it will have VR and AR capabilities. We've also heard it will be powered by the impressive M1 chip.
Apple AR/VR headset Design: The Apple AR/VR headset could look much less bulky than its rivals according to those familiar with the project. The display unit is believed to be fairly slim and would house every component, while a single strap goes around the head to keep it secure
Apple AR/VR headset Battery life: Leaks have suggested the AR/VR headset can only be used in short bursts, leading us to believe its battery life will be quite short.
Apple AR/VR headset Controllers: Patents filed by Apple have led to rumors that the Apple AR/VR headset will use either hand tracking or wearable ring controllers.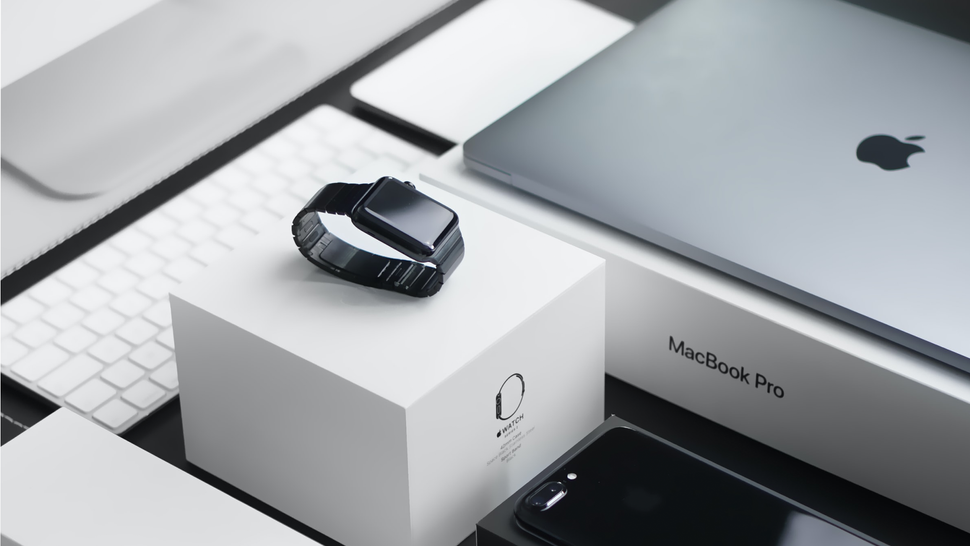 Apple AR/VR headset news and leaks
June 6, 2022 - as expected the WWDC 2022 keynote came and went without any mention of the Apple VR/AR headset or realityOS. However, Apple did later announce a new RoomPlan feature (opens in new tab) coming to iPhone after it ended.
June 5, 2022 - it looks unlikely that we'll see the AR/VR headset at WWDC 2022 after all, with sources saying the launch has been pushed back to 2023.
May 29, 2022 - more trademarks have come to light suggesting that Apple has trademarked the realityOS name, and could be making that trademark international right after WWDC 2022.
May 25, 2022 - Apple has been awarded a patent for an OLED screen cooling system for a VR/AR headset. It's designed to be much less complex and heavy than a typical OLED thermal management setup (via PatentlyApple (opens in new tab)).
May 18, 2022 - Reports have emerged from The Information (opens in new tab) that support claims that the development process for the Apple AR/VR headset has been hit with several setbacks over the years, including internal disputes and a lack of collaboration.
April 28, 2022 - Two Apple patents have suggested that its AR/VR headset could use one-way mirrors to hide electronic components (while still allowing them to function properly), and that it'll support wireless charging – including when it's in use.
March 2, 2022 - Apple announced its Peek Performace event for March 8, 2022. The use of Peek suggested that VR / AR eyewear could be at the event, but unfortunately, it wasn't.
Read more Apple AR/VR headset news ▼
February 9, 2022 - Reference to 'realityOS' spotted in official Apple App Store update logs by developers; later removed suggesting it was an accident.
February 1, 2022 - The Safari iOS 15.4 beta added improved support for WebXR features but they seem to be designed for an external device rather than an iPhone or iPad.
January 13, 2022 - Reports of further development issues suggest that the Apple AR/VR headset will be delayed until 2023 rather than launching in 2022.
January 11, 2022 - Analysts predict that the Apple headset will likely have the same M1 chip and similar computing power as the MacBook Pro.
January 11, 2022 - Multiple sources have indicated that the Apple AR/VR headset can only be used for short bursts at a time, we predict this could be due to battery constraints.
December 8, 2021 - Apple reportedly has high VR/AR ambitions and wants to release a second headset (likely the Apple Glasses) not long after its first.
December 8, 2021 - Apple's headset may actually weigh between 300 and 400 grams according to the latest reports from analysts.
April 7, 2021 - A separate Apple patent filing suggests its headset could allow hand tracking and be controlled by in-air gestures.
April 7, 2021 - Apple devices could soon be given invisible markers to help them interact better with users wearing Apple AR / VR headsets.
March 24, 2021 - Apple is apparently looking to make its AR/VR headset as light as possible; reportedly it will weigh just 150 grams, much less than the 503 grams Meta Quest 2.
March 20, 2021 - To avoid the 8K screens eating up battery life, Apple apparently plans to use sophisticated eye-tracking to only activate portions of the display at a time.
March 16, 2021 - Based on a patent filing Apple's headset could use a pair of sophisticated thimble rings as a wearable handset.
February 5, 2021 - The Apple AR/VR headset could use more than a dozen cameras and house dual 8K displays to deliver a premium performance to users.
February 4, 2021 - An Apple headset is planned to launch in 2022 with LiDar distance tracking to help provide enhanced AR and VR features, as discussed in the original iteration of this article.
Apple AR/VR headset release date
More and more signs are pointing towards a 2023 launch for the Apple AR/VR headset.
Numerous sources have claimed that Apple has faced near-continuous development issues while working on its AR/VR headset. This has led to the device reportedly being pushed all the way back to 2023. While the above rumors suggest it could have been brought forward, some experts are confident that 2023 is still correct.
In particular Apple analyst Ming-Chi Kuo – who often accurately predicts Apple's development plans – says that all signs point to the headset being held back until next year. Mass production hasn't started yet and so Kuo says that Apple would be smart to hold the device back from events like WWDC 2022 to avoid copycats getting to market first.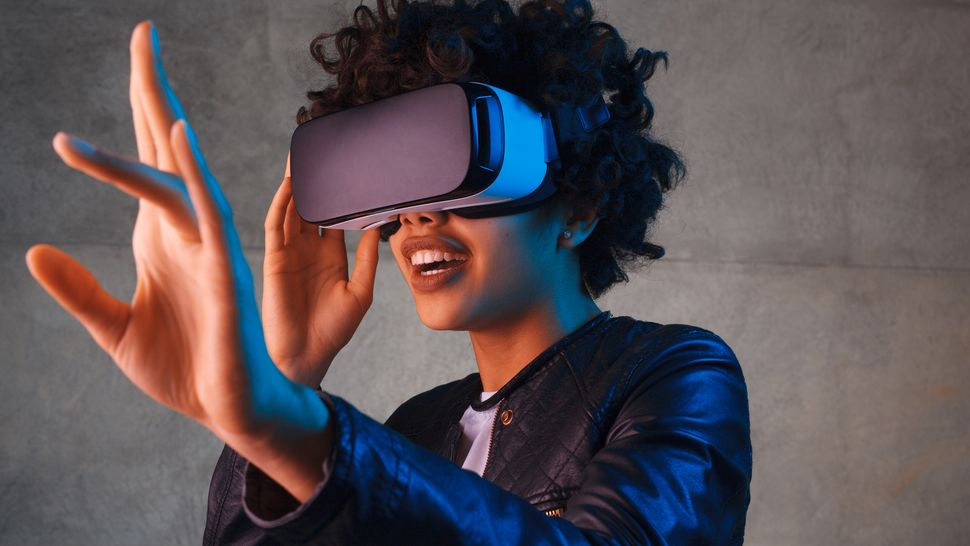 Apple AR/VR headset price
Mark Gurman (a writer with a good track record for getting early access to information around Apple's upcoming product releases) has claimed that Apple's AR/VR headset will be pricey – all thanks to its premium-level specs.
While a price hasn't yet been confirmed, a report by The Information (opens in new tab) has the Apple AR/VR headset priced at an eye-watering $3,000 / $2,200 / AU$ 4,400.
This estimate has been somewhat corroborated by Bloomberg, whose sources have said Apple expects the AR/VR headset to sell roughly one unit per store per day. These figures match up with the approximate sales of the Mac Pro Desktop which costs $5,999 (about £4,730, AU$8.720) suggesting the headset will carry a similar price tag.
We might be in luck though, more recent reports from Ming-Chi Kuo have said that Apple supposedly now wants to ship 3 million units – considerably more than previously suggested.
While the company may still decide to opt for a price in the region of around $3,000 it may struggle to achieve these targets with such a high price – especially up against much lower-priced competition.
As such we could see Apple's AR/VR headset be much less expansive at launch than first expected.
Apple AR/VR headset features and design
Apple has yet to confirm the existence of its AR/VR headset, but numerous design details and features have been leaked already; giving us a pretty good idea of what it will look and perform like.
As with all leaks we have to remember to take this information with a pinch of salt, but that advice is especially true here. That's because Apple is supposedly working on two headsets, this one and a pair of Apple Glasses. This has led to some confusion in the past as to what device each rumor and leak is referring to.
That said, here are the details we believe we know about the AR/VR headset.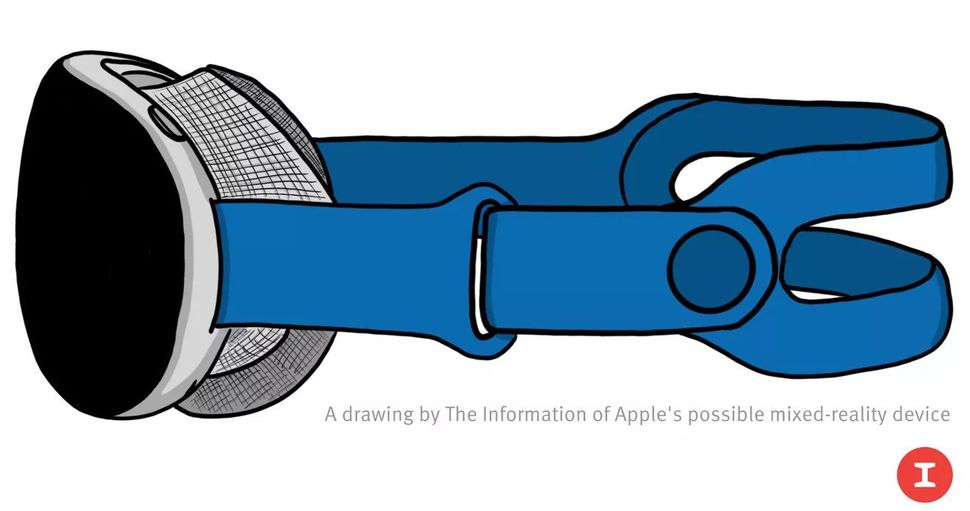 First off it's probably going to be a powerful device, with Apple analyst Ming-Chi Kuo (via AppleInsider (opens in new tab)) predicting that the Apple headset will likely have the same M1 chip and similar computing power as the MacBook Pro. He believes this because the Apple AR/VR headset reportedly requires the same 96W charger as the premium laptop.
On top of that, we can expect it to use dual 8K displays. At 7680 x 4320 resolution, that's four times as many pixels as a 4K screen and significantly more pixels than any other commercially available device. Multiple leaks have confirmed this detail so we're feeling confident that these high-quality displays will appear in the final design.
To help these components conserve battery, Apple apparently has a plan to use sophisticated eye-tracking. Eye-tracking software in the headset is designed to follow where the user is looking and only activate that portion of the screen at the full 8K resolution. Other areas of the screen will allegedly become more blurred, to save on processing power, using a trick called foveated rendering.
This could help the device's rumored short battery life. Bloomberg's Mark Gurman (opens in new tab) cites multiple sources in saying that the Apple headset is designed to be used only in short bursts. Supposedly this is a mandated limitation to rebel against ideas like the Metaverse which would require you to use the headset for long periods of time.
We suspect Apple would achieve this by intentionally installing a small battery that requires frequent recharging rather than imposing any kind of time-out function.
A small battery would also help the headset maintain its lightweight design – with rumors indicating Apple wants to make the headset as light as 150 grams; this would be over two-thirds lighter than the Meta Quest 2 (formerly known as the Oculus Quest 2). Other rumors suggest it could actually end up in the (more realistic) 300-400 gram range.
One thing that could help the headset last a bit longer is a patented Apple design (via MacRumors (opens in new tab)) for a wireless charging unit that could be used while the headset is being worn.
Patents aren't a guarantee that a specific feature will be available – especially for an announced piece of tech – but a method of keeping the AR/VR headset charged up even while it's in use could help improve its usability.
Additionally, a patent in the same report hinted that Apple's AR/VR headset could use one-way mirrors to hide critical electronic components, but still allow them to function – such as cameras and gaze tracking systems. This could help make the AR/VR device look less scary if you're wearing them in public but opens up privacy concerns as some people may not be aware that you're wearing a camera on your face.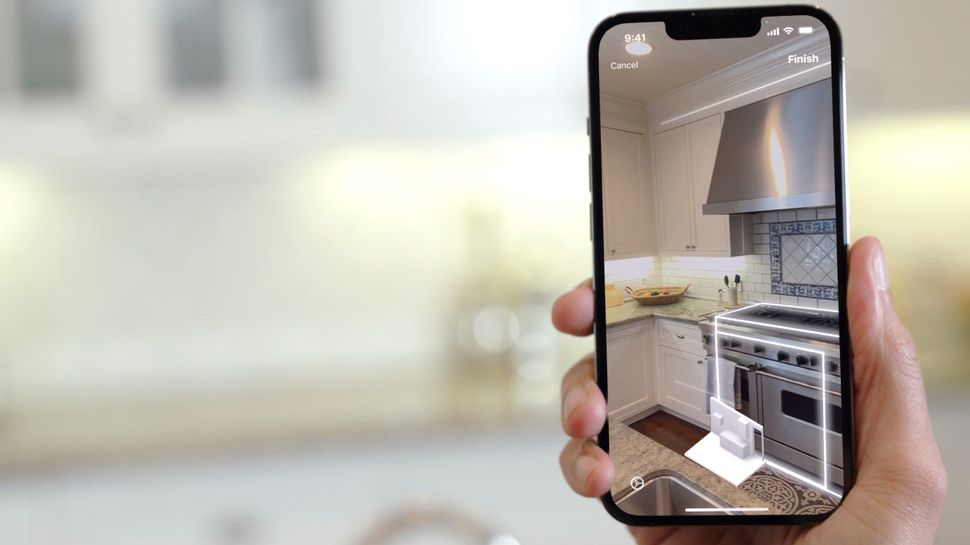 While no announcements were made at the WWDC 2022 keynote, later during the event Apple unveiled RoomPlan. This new AR app uses the LiDAR sensor and cameras built into the iPhone 13 to map out a room and the objects in it (even identifying what they are).
While this feature seems to be aimed at apps for real estate and e-commerce (allowing users to see if a certain new item would fit in a room or with their decor) it would certainly help when using an AR/VR headset.
When immersed in VR it would allow users to dodge obstacles that could be in their way like the Meta Quest 2's boundaries that allow users to set up safe play spaces. Meanwhile, it could bring improved realism to AR experiences as virtual objects would be able to better interact with the real world space.
We'll have to wait and see what Apple announces at a future event.
Apple AR/VR headset: What we want to see
Wireless headset
Previous rumors about the VR headset had suggested that it would be wireless, though these came just three years ago. The Information's alleged design in the image above does maintain this look, but with many more months ahead before release, the design of the headset is still subject to change.
While wireless headsets like the Oculus Quest 2 might lose something in performance to the PC-powered alternatives such as the Valve Index, the freedom of movement and improved immersion of a wireless device are a massive benefit if they can be included.
If Apple's headset is indeed sporting two 8K screens, it may need quite a lot of power pumped into its shell, so our wireless dreams may not become reality.
As light as a feather
Apple's VR headset will have some weight to it, but we're hoping it isn't too much of a strain on a user's neck. Given how powerful the thing sounds, such as having those high-resolution screens, there's reason to worry about the weight we'll be carrying around on our heads.
Those rumors of a lightweight device listed above are promising, but we're still hoping Apple's design team is able to devise a way to keep the VR headset as light as possible, or at least distribute the weight to make wearing it comfortable.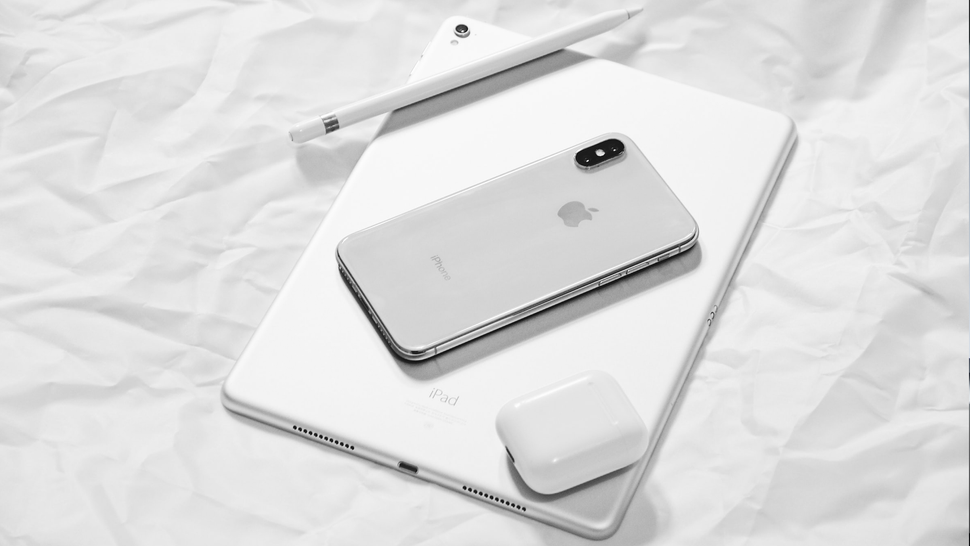 Haptic controllers
Haptic feedback has become increasingly prevalent in recent years, and we hope Apple's team takes note of the success of the Valve Index and the PS5's DualSense controller in this department. While it is then on software designers to implement haptic feedback effectively, having the hardware there will allow them the option to create more lifelike experiences.
While we've already detailed potentially-conflicting reports of both haptic fingertips and completely-virtual finger tracking on the headset, we're hoping that, whichever system Apple decides to pursue, this doesn't come at the expense of immersion.