The Pixel 8 gets 7 years of updates - here's how a seven-year-old phone holds up
Harken back to the days of Galaxy S7, iPhone 7, and OG Pixel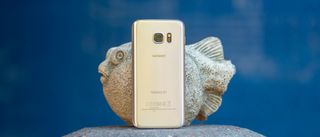 (Image credit: Future / Philip Berne)
A phone should last a long time, but how long is too long for a phone to stick around? The Google Pixel 8 will get major OS updates and new features for the next seven years, but maybe that's too long. How will the phone stack up against the phones of 2030? I considered my favorite phones from seven years ago, including a Galaxy S7 that still works, to wonder whether the Pixel's priorities should be elsewhere.
What phones were launched seven years ago? 2016 was a hugely important year for smartphones. Samsung launched the Galaxy S7 and Galaxy S7 edge, which solidified its new stance atop the smartphone heap. Apple came back with the iPhone 7, which would be the last flagship iPhone with a home button before it launched the iPhone X the following year.
Most interestingly, 2016 was the year Google dropped its Nexus branding in favor of the new Google Pixel lineup. Breaking up with Huawei, which created the Nexus 6P the year before, Google strove to build its own phone from the ground up. The Pixel and Pixel XL were launched seven years ago, a month after Apple's iPhone 7.
Of course, that means if Google had promised the same years of support for the original Pixel that it has promised the Pixel 8, the original Pixel would be getting its final software update right about now. Could an original Pixel phone handle Android 14? Let's take a closer look.
What's changed in seven years? Almost everything
First, consider the biggest changes in the past seven years. The Galaxy S7, with its 5.1-inch display, was the largest phone of these three. The iPhone 7 had a 4.7-inch screen, and the Pixel launched with a 5-inch display. Both the Pixel and Galaxy used OLED, while the iPhone was still using a high-quality IPS LCD.
The Galaxy S7 that year had one of the sharpest phone screens of all time. It boasted a 577 ppi (pixels per inch) density, while the so-called "Retina" display on the iPhone 7 was only 326ppi. Even today's Pixel 8, with it's great Actua display, is only 428ppi. Clearly the higher pixel density was unnecessary.
The Galaxy S7 and the original Pixel phone had a headphone port, but the iPhone 7 was the first iPhone to go without, thereby ruining the entire consumer electronics industry forever after. Seriously, Apple, why did you have to remove the headphone port? It's the oldest and most revered port of them all. Bring it back, please!
The iPhone 7 was using a Lightning connector, introduced on the iPhone 5. The Galaxy S7 used microUSB. The Pixel used USB-C, one of the first phones with our contemporary connector. It took seven years for all the major phone makers to coalesce on one charging port, but we're happy to finally be here.
Because the phones were a lot smaller back then, the batteries were also smaller. While today's Pixel 8 has a 4,575 mAh cell inside, the original Pixel used only a 2,770 mAh battery. I'd still like to see some phone makers go all out and give us a huge battery inside – the more power the better. Maybe within seven years we'll see another jump in size.
Could a seven-year-old phone run Android 14 or iOS 17?
How do these phones perform today? Could they run iOS 17 and Android 14? The iPhone 7 was updated for five years and reached iOS 15 before it was put to rest. It had only 2GB of RAM, but Apple uses RAM more efficiently on its phones. The problem is that iOS 17 relies on a lot of the newest Bluetooth and UWB (ultra wide band) technology for its best sharing and location features. The older iPhones wouldn't be able to access those.
On the Android side, the story is much more dire. The Galaxy S7 started at Android 6 and was only upgraded to Android 8. The Pixel was the first Android 7 phone and it got updates only until Android 10. The first Pixel got three updates, but Google swears that the Pixel 8 will get seven.
The original Pixel had a respectable 4GB of RAM, and you can find new phones today in the bargain bin that have the same memory on board. There are cheap Nokia phones, for instance, that ship with 4GB of RAM, though Nokia uses processors that are much newer and presumably run faster.
The biggest bottleneck may be in storage. The phones in 2016 shipped with 32GB of storage on the base model. You could buy up to 256GB or more, but most people got the smallest size. On today's phones, 32GB of storage would be laughable. Samsung's One UI system on the Galaxy S23 takes up more than 16GB of storage space. That's fine on a phone that has 128GB total, but on a 32GB phone it would be disastrous.
Other files on the phone have also gotten larger. Photos and videos are much larger today, thanks to higher-resolution cameras. Games are bigger, and apps tend to keep a larger cache of data hidden than they did in the past, for faster load times and better performance.
In other words, the 128GB Pixel 8 may not have enough storage to be an effective phone running Android 21 in seven years. If the size of the operating system grows at a linear rate, phones will need to come with 512GB of storage or more by 2030.
A durable phone would also last a long time, just sayin'
No matter what happens in seven years, as long as Google is really giving the Pixel 8 and Pixel 8 Pro software updates on time, I'll be happy that the company lived up to its promise. That said, there's a better promise it could have made.
If Google really wanted to keep the Pixel 8 going as long as possible, it should have made it more durable. It is possible to make a flagship smartphone that is durable enough for military spec testing. Check out the Lenovo ThinkPhone if you don't believe me. I'd love to see more phone makers give us phones that will never break. That would be the innovation that really keeps a phone going for years.
Sign up for Black Friday email alerts!
Get the hottest deals available in your inbox plus news, reviews, opinion, analysis and more from the TechRadar team.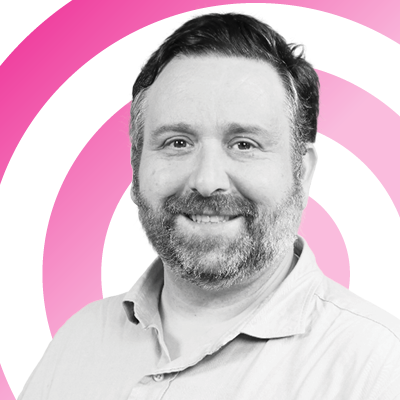 Phil Berne is a preeminent voice in consumer electronics reviews, having reviewed his first device (the Sony D-EJ01 Discman) more than 20 years ago for eTown.com. He has been writing about phones and mobile technology, since before the iPhone, for a variety of sites including PCMag, infoSync, PhoneScoop, and Slashgear. He holds an M.A. in Cultural Theory from Carnegie Mellon University.
Phil was the internal reviewer for Samsung Mobile, writing opinions and review predictions about top secret new devices months before launch. He left in 2017. He worked at an Apple Store near Boston, MA, at the height of iPod popularity. He has been a High School English teacher at Title I schools, and is a certified Lifeguard. His passion is smartphones and wearables, and he is sure that the next big thing will be phones we wear on our faces.