3G shutdown in Australia: when is it and what it means for you
Telstra, Optus and Vodafone are all shutting down their 3G networks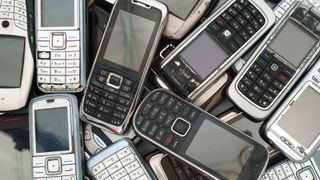 (Image credit: Getty Images / ermingut)
3G networks are set to be shut down in Australia by September 2024, with Telstra, Optus and Vodafone all confirming their final switch-off dates. With less than a year until the 3G networks are closed, it's time to make sure you're ready for the change. You might be impacted if you have a mobile phone that's over seven or eight years old, while older tablets, smartwatches, ereaders and medical alert devices could also be impacted, or stop working altogether.
On this page, we're answering commonly asked questions such as what date 3G will be shut down in Australia, what to do if you're impacted, as well as making some recommendations of what cheap 4G and 5G mobile phones you can switch to.
What is 3G and why is it being shut down?
3G is named as such because it's the third generation of wireless mobile technology, and it's been around for almost 20 years. With newer and faster technologies such as 4G and 5G networks now widely available, the major telcos are preparing to start switching off and removing ageing 3G equipment across in Australia.
Once 3G is deactivated, Telstra, Optus and Vodafone have said they will repurpose the 3G radio spectrum so it can be used to expand their 4G and 5G cellular networks. That's good news, as it could improve the capacity and speed of these newer and faster networks in Australia, making them more reliable for users.
What date will 3G be shut down?
There's no fixed date for the 3G shutdown as a whole, but we can tell you it should be completely switched off in Australia by September 2024. Each of the major telcos have stated different timelines for their 3G shutoffs. Here's the current schedule:
Vodafone: 3G shutdown on December 15, 2023
Telstra: 3G shutdown in June 2024
Optus: 3G shutdown in September 2024
Which phones won't work after the 3G shutdown?
It's difficult to provide an exhaustive list of which phones won't work after the 3G shutdown, but Optus has released a list of the top 20 most common devices that may be affected:
Alcatel 2038
Alcatel OneTouch 2045
Apple iPhone 5
Apple iPhone 5c
Apple iPhone 5s
Aspera A42
Doro 6521
Doro PhoneEasy 623 Optus
Google Pixel 2 XL
Huawei E5251s-2
Huawei E5331
Huawei Y6 Prime
Nokia 301
Oppo A57
Oppo F1s
Oppo F5 Youth
Optus X Smart
Samsung Galaxy J1 Mini
Samsung Galaxy S5
ZTE Blade A0605
If your phone's not on that list, you can also find out if your handset is 3G-only by contacting the manufacturer. Often the quickest way to check though, is to see what appears in your phone's status bar when it's not connected to Wi-Fi. If you only ever see 3G listed next to your provider's name, chances are you have a 3G phone.
I need a new cheap phone, what should I get?
So you've found out you've got a 3G phone and you want to upgrade to a 4G-ready device – what should you get? It really depends on your budget, but we've found basic options for as little as AU$129 outright from Vodafone. However, if you want to upgrade to a handset that offers a nice balance between great features and price, we suggest you check out our guide to the best cheap phones in Australia.
You might also want to reassess your current mobile plan to ensure you're not paying too much. These days, there are more options out there than just Telstra, Optus and Vodafone, and it's the smaller providers which tend to have the cheaper mobile plans. If you want a better idea of what's currently available, head to our guides on the best SIM-only plans in Australia, or the best prepaid mobile plans if you prefer the prepaid route.
What other devices are impacted by the 3G shutdown?
It's not just older phones that will be affected by the 3G shutdown. Some older tablets, ereaders, security systems, baby monitors and even medical alert devices which use a 3G connection may no longer work after the 3G shutdown. If you have an older version of one of these devices, get in contact with the manufacturer to check if it relies on 3G.
Some devices such as tablets and ereaders with 3G connectivity may still be able to be used, though they'll become Wi-Fi-only devices.
How long will 4G be supported in Australia?
We don't know for sure how long 4G will be supported in Australia, but there are currently no plans to phase it out. To give you an idea of just how prevalent 4G is, Telstra says it has more than 10,400 4G-enabled mobile base stations across Australia.
"4G is a vital part of Telstra's mobile network and we continue to deploy new 4G coverage across Australia," a Telstra spokesperson told us. "We do not have a closure date planned for our 4G network."
Sign up to receive daily breaking news, reviews, opinion, analysis, deals and more from the world of tech.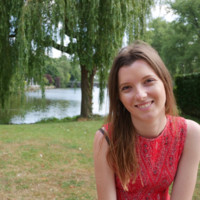 Jasmine Gearie is an ecommerce editor at TechRadar Australia, with a primary focus on helping readers cut through the jargon to find the best mobile and internet plans for their needs. She crunches the numbers to maintain dedicated guides to the latest phones, NBN and broadband plans of all types, and covers the important telco industry news. She also hunts down tech deals on laptops, phones, gaming consoles and more, so readers know where to buy the products they want for the cheapest prices.