Wait for an iPhone 14 price drop or get the iPhone 15? Here's my expert advice
Navigating an upgrade can be tricky but here are some tips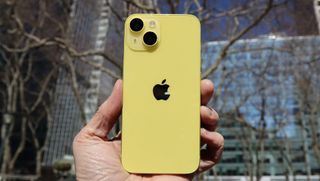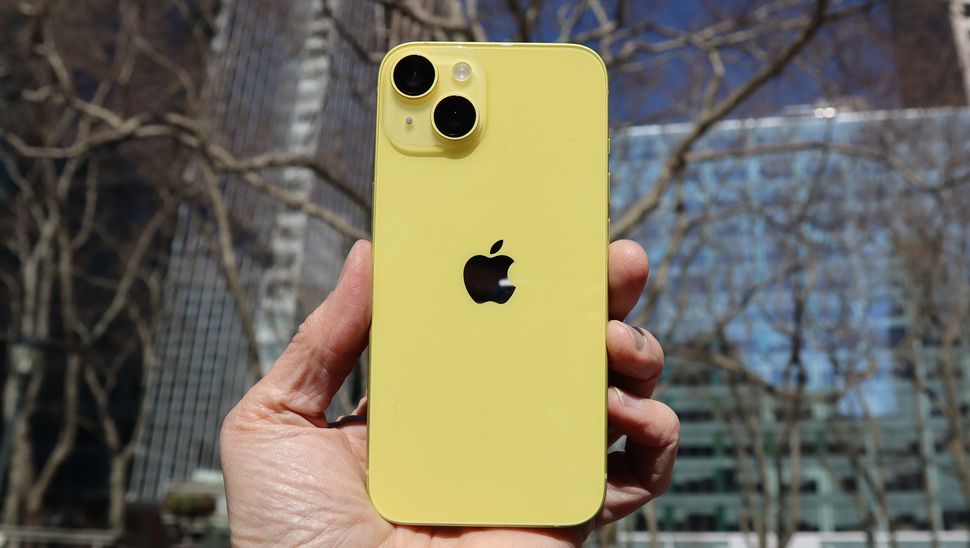 (Image credit: Future / Lance Ulanoff)
It's that time of the year again - the one where we patiently await the release of a brand-new Apple flagship. In this case, it's the upcoming iPhone 15. It's an exciting time for tech journalists, but for customers, it can present a conundrum. Mainly, should you wait for the iPhone 15 or hold out for a discount on an older iPhone?
In a nutshell, the release of a new iPhone always brings a discount on the older devices at Apple itself (details below). But there are multiple considerations in weighing up a purchase - mainly because there will definitely be good iPhone 15 deals at launch.
Frustratingly, it's not as simple as just getting a discount for most, especially if you're thinking about trading in an older device. There are multiple criteria for determining the value of a trade-in and there are some great deals on the older iPhones that you may want to consider right now ahead of iPhone 15 preorders next month. Firstly, let's get into the details of what we're expecting for the upcoming iPhone 14 price drop.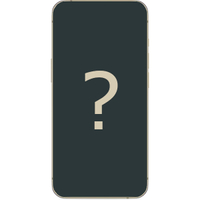 An update from the author...
Hello! Thanks for reading my page - just a quick note that this was initially written over two weeks ago. Since publication, it's now been confirmed that the iPhone 15 will be debuting at $799 and the iPhone 14 will stick around at a new lower price of $699. All predictions on this page were correct and the basic advice still stands. However, if you want to see a more up-to-date page on the latest model specifically, please see my guide on the upcoming iPhone 15 preorders. Thanks!
The iPhone 14 will definitely get a discount
Based on previous launches, we're expecting Apple to cut the upfront price for the iPhone 14 by $100. This is exactly what happened with the iPhone 13 when the 14 was released – and the discount was also applied to the iPhone 12. The 2020 iPhone 12 is currently the oldest model that's available directly from the Apple site, and it currently sits at $599 without a trade-in rebate.
Based on this, we're expecting Apple to drop the iPhone 12 from the current lineup and move the iPhone 13 down to $599 as the budget option. The iPhone 14 should then sit in the middle at $699, which is a damn good price for a flagship that still holds its own against the competition in mid-2023.
Other retailers will follow Apple's example with their upfront prices so there's definitely a strong case for waiting it out if you want that iPhone 14. Note, however, that it's not quite that simple, for example...
Things get tricky with trade-ins
It's a well-known fact that the value of tech depreciates over time. Generally speaking, iPhones can depreciate a little less than handsets from other brands but they're not immune to loss in value over time. This can especially be the case when new models are released. So you'll want to weigh up your options carefully depending on your current handset.
If you're on an older model, say something older than an iPhone 12, for example, then you might find that you get better value trading in before the iPhone 15 is released. A quick glance at the Apple trade-in program shows that you can still get $200 for an iPhone 11 but that might not be the case post-iPhone 15 launch. For reference, an iPhone 7 is worth $40 and anything older won't be accepted at the official Apple trade-in program.
Our senior phones writer Axel Metz wrote a fantastic piece last week on just how much the iPhone 15 launch could affect the value of your current iPhone. Quoting research from iPhone reseller sites, he stated that "iPhone 12 and 13 models could drop in resale value by a further 11% and 16%, respectively, following the launch of the iPhone 15."
Overall, that's not a massive decline, but it could be the case that you get better value by springing for an iPhone 14 right now instead of waiting for an iPhone 15.
There are great iPhone 14 deals right now
Furthermore, things get even trickier when you take a look at the excellent range of iPhone 14 deals that are currently available at the big carriers. You don't even need a trade-in rebate to get the device for free with a new line on an unlimited data plan at Verizon right now. Take a look at this deal: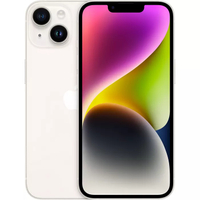 Apple iPhone 14: free with an unlimited data plan, plus $280 off an iPad and Apple Watch at Verizon
Verizon has just dropped its best iPhone deal ever on the standard iPhone 14 this week. Previously, a trade-in was needed to get this device for free but that's no longer the case as you can get the device as a freebie on a new unlimited data line. If you want some cheap accessories, you can also bundle in an Apple Watch for just $5 and get $280 off an iPad, although you will need to pay for those device lines separately.
Based on our all-year-round coverage of iPhone deals, we can safely say that deals like this are extremely rare and generally only crop up late in the product's life cycle. Basically, if you're looking for a similar deal on an iPhone 15 then you'll be waiting around for a good while.
... But, there will also be good iPhone 15 deals
That's not to say there won't be great iPhone 15 deals at launch, however. The big carriers usually have fantastic promotions during the initial preorders phase to entice customers to upgrade to the latest model - and sign up for another lengthy plan contract.
As a general rule of thumb, you can expect trade-in rebates of up to $800 off the standard device and potentially up to $1,000 off the Pro models. This is the going rate at Verizon, AT&T, and T-Mobile, although trade-in criteria may differ from carrier to carrier.
For example, AT&T may have a slightly more relaxed requirement to get the full rebate. This means you may be able to get away with handing over a device that's getting long in the tooth now. Unfortunately, there's really no way for certain to know how much your device will fetch ahead of the iPhone 15 launch.
Another common fixture for carrier deals these days, particularly at Verizon, are device 'freebies'. It's not unknown for the carrier to bundle in an Apple Watch and even an iPad for free alongside a phone on an unlimited data plan. The catch here, of course, is that you usually need to pay for those device lines separately, which can be pricey.
So, should you buy an iPhone 14 now or wait?
If buying upfront, wait for the iPhone 14 price drop
If trading in a recent phone, wait for the iPhone 15
If trading in an old phone, consider upgrading now
Don't dismiss this week's great iPhone 14 deals
I've summarized the points laid out in this feature just above. In a nutshell, it's complicated, but the good news is there are plenty of good ways for a prospective customer to save on a shiny new iPhone.
You might also like...
Sign up for Black Friday email alerts!
Get the hottest deals available in your inbox plus news, reviews, opinion, analysis and more from the TechRadar team.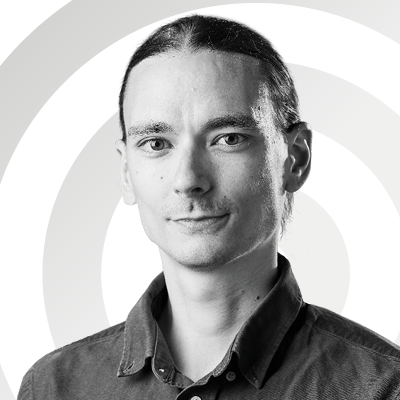 Alex is deals editor at TechRadar. With over three years of experience on-site and eight years working in e-commerce, Alex has made it his personal mission to share all his favorite tips, bargains, and deals with our readers here at TechRadar. At work, he specializes in computing, phones, and covering huge sales events like Black Friday and Amazon Prime Day. Outside of work, you'll find him indulging his keen love of photography and PC gaming, or down at the local climbing gym hanging off boulders far too difficult for his abilities. His editorial bylines also include contributions to T3 and GamesRadar.