One of iOS 17's headline features was actually a big hit for iPhone… in 2009
Remember bumping handsets in bars? It's back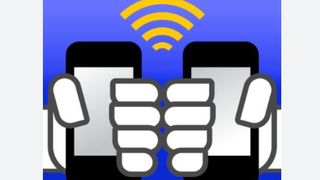 (Image credit: Bump Technologies)
Ah Bump, how I've missed you! Thankfully, it looks like my favorite 2009 iPhone contact-sharing feature is coming back, a mere 14 years after it initially launched and nine years after it got discontinued (when Bump Technologies was acquired by Google).
OK yes, it'll be souped up for iOS 17 with stickers, posters, and other ways to enhance your brand and such, but the concept of simply bringing two iPhones together and letting them handle the awkward "fancy giving me your number?" chat is back with a bump. Or, without one. But anyways, hurrah!
The late noughties were simpler times in many ways, but as I said in TechRadar's celebration of 50 years of the cellphone, early iPhones still had game. They did things you'd never seen before – and they did it from right there, in your hand, while you were doing other things.
The iPhone 3G, Apple's second-generation iPhone, brought with it the candy shop excitement of the app store, with its selection of 500 apps at launch; colorful little squares for you to pick and load into your seemingly limitless portable communication device.
I vividly remember Bump's blue app icon with two hands making a 'cheers' gesture, only with phones, rather than beers. This was the first app I ever downloaded. Gleefully, I took my shiny new iPhone 3G down to the local drinking hole and spent happy evenings asking other interesting iPhone-owning people to "bump me". It never got old.
And now, it's coming back! Sort of.
Don't call it a comeback, I been here for years
As I said, Bump hails from simpler, humbler times – as does the early 90s banger from LL Cool J quoted above.
Anyway, back to Apple's tech, and aside from encouraging you to create a contact poster and a sticker pack, the Cupertino giant says the new NameDrop feature, (which will launch in iOS 17) will let you pick and choose which digits and details you'd like to share – and the new SharePlay feature can create music playlists for everyone. Anyone you share with can be asked to contribute too, or you could start a gaming session using SharePlay, in case anyone doubts your brand means business on the battlefield.
Of course, Apple Music didn't launch until June 2015, the year after Bump went to the big app store in the sky, but my beloved first app did let you transfer files and photos as well as your contact card – and it was even used briefly for PayPal money transfers on iPhone. It was no slouch.
And Bump was a winner: in 2011, it was apparently sitting pretty at the eighth spot on Apple's list of all-time most popular free iPhone apps – and by February 2013 it had been downloaded 125 million times (thank you, Wikipedia). Then it simply disappeared in 2014. I mourned the loss; I felt it keenly.
What's interesting to me is seeing relatively old tech (ahead of its time tech!) rebranded and embraced as new – and I don't just mean vinyl's continued resurgence, or people clamoring to snap up an iPod Touch (7th Gen) when Apple officially retired the iPod in May 2022.
No, I mean something like eye-tracking – another existing technology that's recently been given an Apple glow-up. Take the Vision Pro: to set up Apple's new AR/VR spatial computing headset you're instructed to keep your head still and then look at a series of white dots that float one at a time before you. Apparently, the setup involves doing this twice.
But as with my beloved Bump-y contact sharing, eye tracking has actually been around for a while – since 1908 in fact. OK, that was a physical device one had to wear like a contact lens, to track the movement of an eyeball when reading, but eye tracking has been relatively standard as a video-based feature of computers in real-time since the 1980s. It's just interesting to see older tech come back and come good, to the delight of the uninitiated.
What will Apple think up next – alarm clocks that can wake you up and make you a cup of tea perhaps? Sounds tricky, water and electronics and all that…
Sign up for Black Friday email alerts!
Get the hottest deals available in your inbox plus news, reviews, opinion, analysis and more from the TechRadar team.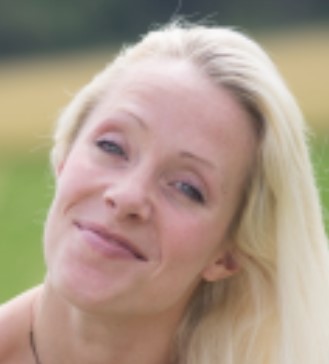 Senior Audio Staff Writer
Becky is a senior staff writer at TechRadar (which she has been assured refers to expertise rather than age) focusing on all things audio. Before joining the team, she spent three years at What Hi-Fi? testing and reviewing everything from wallet-friendly wireless earbuds to huge high-end sound systems. Prior to gaining her MA in Journalism in 2018, Becky freelanced as an arts critic alongside a 22-year career as a professional dancer and aerialist – any love of dance starts with a love of music. Becky has previously contributed to Stuff, FourFourTwo and The Stage. When not writing, she can still be found throwing shapes in a dance studio, these days with varying degrees of success.