Apple is ready to support RCS on iPhones in 2024 and I have so many questions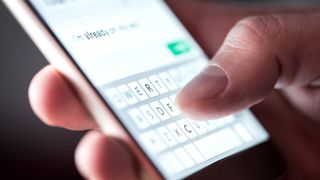 (Image credit: Shutterstock)
Apple did what it probably had to, finally throwing its official support behind the RCS messaging platform and promising to roll out support for iPhones in 2024 but, in doing so, the company raises a series of thorny questions.
Shortly after Apple told me the good news, I had many questions, which Apple was unsurprisingly not answering and, as people read my story and I talked to colleagues and friends about Apple's impending adoption of the Rich Communication Service (RCS) universal profile in software, it became clear that we really don't know much about what this really means for the best iPhone users and their messaging friends on Android.
Sure, Apple made it clear that RCS Universal Protocol support in no way means that it's about to replace iMessage. Whatever Apple builds next year to support RCS will not be a part of iMessage, but it will support whatever features come with RCS, namely:
Group messaging
High-resolution images and video
Read receipts
Location sharing in texts
RCS on iOS won't feature any of iMessage's marquee capabilities like editing and unsending messages or stickers.
That makes sense but what isn't clear is how Apple plans on presenting its RCS support. Does RCS get a separate app on iOS 17 or is it a mode in iMessage? I can only imagine how confusing it will be to have multiple message streams in two different apps. Then again, we all direct message on platforms like Instagram and Messenger, so maybe it won't be that odd.
It also occurred to me that while Apple told me that RCS support is coming early next year, I would naturally expect this kind of momentous update to arrive with a new iOS. Of course, iOS 18 (if that's what it's called), won't arrive until September or October next year, and Apple won't outline any details about it until WWDC 2024 in June. In other words, what's coming is a smaller iOS update, perhaps turning on some already hidden code in iOS 17.
Then there's the question of what kind of RCS is Apple actually supporting. Apple made it quite clear to me that it will not support any third-party additions that add, say encryption to the RCS standard. They want end-to-end-message encryption turned into an intrinsic part of the RCS universal profile. From a security perspective, it makes sense. If everyone uses the exact same kind of encryption, messaging on RCS between platforms should represent an impenetrable fortress to outside intruders.
The Google perspective
Google supports RCS encryption but only for people messaging within its Google Messages app, meaning Apple will not be supporting that. What's not clear, though, is how Apple will message, say, the best Google Pixel phones through an RCS messaging app if the messages on the Pixel side cannot be read inside the Google Messages app. Unless, of course, they can.
After the Apple RCS story broke, I contacted Google to find out where it stood on Apple's new RCS embrace. Like Apple, Google's response is long on enthusiasm and short on details. That said there's a hint in here that seems to acknowledge Apple's plans to press the GSM Association on adding encryption to the RCS standard:
"Everyone deserves to communicate with each other in ways that are modern and secure, no matter what phone they have. That's why we have worked closely with the mobile industry to accelerate the adoption of RCS, and we're happy to see Apple take their first step today by coming on board to embrace RCS. We welcome Apple's participation in our ongoing work with GSMA to evolve RCS and make messaging more equitable and secure, and look forward to working with them to implement this on iOS in a way that works well for everyone," said the Google spokesperson.
The encryption question is far from the last unsolved bit.
Still feeling green?
If there is a separate iOS RCS app, what color will the RCS messages get? Will messages from Android phones still be green? I don't know why they should be when they probably won't live alongside iMessage messages. Perhaps Apple will go for yellow or purple. Tan would be interesting. (In a late-breaking update, Apple has apparently confirmed that Android messages will still show up as green bubbles.)
I also don't know what happens if someone initiates a text message conversation with you from a Google Pixel phone using RCS. Will that automatically drop into the new iOS RCS messages platform? Maybe it will start in iMessages as a green bubble but with a note that says, "This is an RCS message. Switch to the new iOS RCS app for a full and better experience."
If you run your messaging life in iOS's upcoming RCS message platform, will you still be able to take all of those messages to a new Android phone? That's the point of this whole thing, right, that we're no longer afraid to switch platforms because we'd lose our entire text message history? What I'd really like to see is Apple allowing us to export our iMessage history to the RCS platform. Now that would be something.
I have other questions like the extent of the high-resolution support in RCS. Will it be "as high as allowed by the system and network," or will Apple place some artificial limit that makes the images higher resolution but not the highest possible resolution?
I'm also curious about how RCS messages will ultimately appear on iPhones. Will you be able to surface RCS message notifications on the lock screen and interact with them in the same way you can with iMessage? The success of RCS on iOS is predicated on how fully Apple supports the standard and how naturally it allows new features to flow in, even those that compete with iMessage.
Sure, we now know Apple is going to do the right thing and support RCS on the iPhone in 2024, but beyond that, what do we really know? Not much and I await Apple's big reveal in early 2024.
Update 11-17-20123: Updated with news about the apparent status of the message bubble color.
You might also like
Follow TechRadar on TikTok for news, reviews, unboxings, and hot Black Friday deals!
Sign up for Black Friday email alerts!
Get the hottest deals available in your inbox plus news, reviews, opinion, analysis and more from the TechRadar team.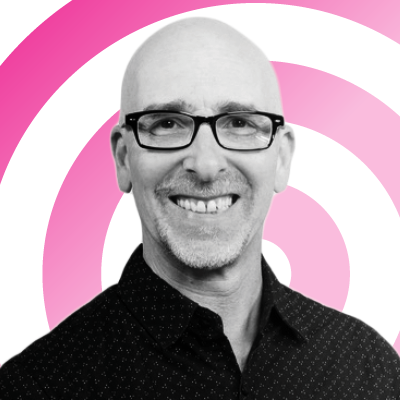 A 35-year industry veteran and award-winning journalist, Lance has covered technology since PCs were the size of suitcases and "on line" meant "waiting." He's a former Lifewire Editor-in-Chief, Mashable Editor-in-Chief, and, before that, Editor in Chief of PCMag.com and Senior Vice President of Content for Ziff Davis, Inc. He also wrote a popular, weekly tech column for Medium called The Upgrade.
Lance Ulanoff makes frequent appearances on national, international, and local news programs including Live with Kelly and Ryan, Fox News, Fox Business, the Today Show, Good Morning America, CNBC, CNN, and the BBC.