Apple needs a foldable iPhone soon or iPhones won't be worth buying
Foldable phones are too cool to ignore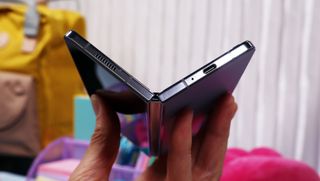 (Image credit: Future)
While I'm looking forward to Apple's next major iPhone software update, iOS 17, and all the cool new features, I'm not oozing anticipation for the rumored iPhone 15. I'm sure it will be very nice, with a polished design and improved specs all around. I'm just not excited about it. Since I bought my iPhone 14 Pro, much cooler phones have come along, and all of them are foldable phones. If Apple doesn't make a foldable iPhone soon, there won't be any excitement left, and Apple's phones will be hard to recommend against the new innovations.
If anything, Apple is a victim of its own success. After the iPhone 14 Pro, how could it make a better iPhone? The iPhone 14 Pro and iPhone 14 Pro Max have the best cameras, the best displays, and the most durable hardware Apple has ever produced. The processor inside is so fast that Android phones likely won't beat the A16 Bionic chip for a few years, at least. Today's best Android phones are barely able to match Apple's A14 chipset.
Sure, there are phones that can handle each feature better, and there are some phones that do much more than the iPhone can manage. The Galaxy S23 Ultra is my favorite phone, and tops our best phones list, because it does everything and more. It's practically a laptop computer stuffed into a phone. Apple isn't about stuffing. Apple is about refinement.
Apple, I've got good news. The iPhone is refined enough. It is refined well beyond what other manufacturers even care to accomplish. Other phone makers could build a phone that pays just as much attention to detail, they just don't care to do so. It isn't worth the effort or cost. Apple has cornered the market on smartphone refinement. Now it's time to refine something new.
Apple is cautious, but now is the time to fold the iPhone
Apple doesn't enter a new market lightly. There were MP3 music players before the iPod. There were touchscreen smartphones before the iPhone. Apple waited until it saw potential and vulnerability. It saw potential for its devices to do things that were previously unrealized. It saw vulnerability in lax competition and device makers that lacked polish and resolve.
This year has shown us that the foldable phone market is viable, with devices that are not only worth buying, but that are also much better because they fold. The fold is more than just a gimmick, it creates a new, hybrid device.
The problem is that current large foldable phone makers are sloppy. Google's Pixel Fold has software issues, and the hardware feels like a first generation product, barely. There's a huge bezel; a big, ugly screen protector; and it's heavier than it should be.
Samsung phones have an inherent design flaw in that narrow and barely usable front display. It's just too slim for daily apps and web browsing. Samsung also won't be converting Apple fans any time soon, as its One UI software remains far too busy and complicated for folks who prefer Apple's simplicity.
Now is the time for Apple to make a foldable phone. There's an unspoken belief among Apple faithful that Apple would never make a foldable phone because the crease would be unseemly and an affront to Apple's design ethos. I scoff. On today's best foldable phones, the crease is mostly noticeable from the side, seen in reflection. You hardly notice the crease when using the phone, and you don't care much if you do notice.
I don't want an iPhone without bezels, I want a foldable
What else can Apple do to innovate, besides folding the phone? Sadly, it looks like Apple is taking its design to an unfortunate end. Rumors suggest that eventual iPhone models could have a completely bezel-free display. The screen would appear to run to the very edge, like an infinity pool. And just like those swimming holes for rich folks, it would be a mess.
A bezel is the only part of the phone you can grab without pressing a button. The entire screen is a button, so if it loses the bezel, where do you grab it? Samsung curves its phone screens to make them seem almost bezel-free, but it also deactivates the touch capabilities at the very edges. There are around 50 pixels near the edge that won't feel your fingers. That's why we need a bezel, because otherwise you are going to touch the wrong thing at the wrong time.
Apple could be making a decision that will look appealing, but sacrifice functionality. I'd like them to do the inverse. Make a decision that sacrifices looks, just a little at first, for the sake of the most functional iPhone yet. I don't want a bezel-free slab of glass. I want an iPhone that opens to become an iPad.
The best part about a foldable iPhone will be iPadOS
We need this. We really need this. The biggest problem with today's best foldable phones is that Android is terrible on tablets. The big, internal display on a Galaxy Z Fold 5 or Google Pixel Fold is treated much like a tablet by the Android OS. That means that apps often don't draw properly. Columns look stretched, or you get windowpane bars on the sides of the screen.
In other words, today's foldable phones give you a big internal display with very little benefit. I can read more of my Threads feed on my Pixel 7 Pro than on my Pixel Fold because the Pixel 7 Pro has a better aspect ratio and draws the app properly. On the Pixel Fold's bigger screen, apps look ridiculous.
Apple knows tablet software. It knows how to take a light touch with tablets and keep the interface from getting in the way. It knows how to draw apps properly on displays that are different sizes.
Heck, Apple even forked its tablet OS away from its phone OS, and that is the proper respect! I'd love to see an Apple supergroup device that gives me an iPhone on the outside and an iPad on the inside. That's iOS 17 on the cover and iPadOS 17 on the big screen.
The iPhone is still one of the best all-around phones you can buy, and if all of your friends are using Apple's Messages and other iPhone-exclusive features, you really can't be left out. It's too bad that Apple is letting competitors steal the smartphone thunder with some of the most exciting phones we've seen in years.
Sign up for Black Friday email alerts!
Get the hottest deals available in your inbox plus news, reviews, opinion, analysis and more from the TechRadar team.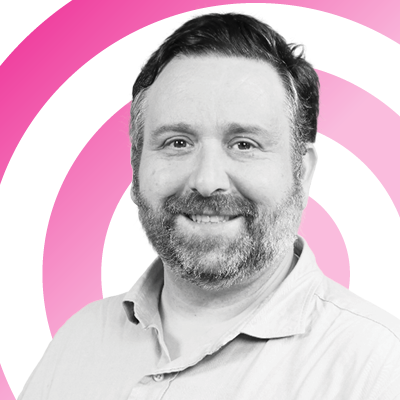 Phil Berne is a preeminent voice in consumer electronics reviews, having reviewed his first device (the Sony D-EJ01 Discman) more than 20 years ago for eTown.com. He has been writing about phones and mobile technology, since before the iPhone, for a variety of sites including PCMag, infoSync, PhoneScoop, and Slashgear. He holds an M.A. in Cultural Theory from Carnegie Mellon University.
Phil was the internal reviewer for Samsung Mobile, writing opinions and review predictions about top secret new devices months before launch. He left in 2017. He worked at an Apple Store near Boston, MA, at the height of iPod popularity. He has been a High School English teacher at Title I schools, and is a certified Lifeguard. His passion is smartphones and wearables, and he is sure that the next big thing will be phones we wear on our faces.