Want to help rescue cats? Buy these adorable charity cat keycaps
Support cute cats and buy cute cat keycaps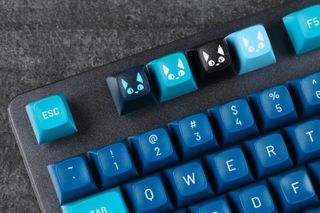 (Image credit: Drop)
June is 'Adopt a Shelter Cat Month' and in order to properly celebrate, Drop is launching its fourth installment of 'Caps for Causes' with unique, limited edition keycaps.
The MT3 NoveltyCats keycaps come in a pack of four, fittingly cat-themed, based on the iconic black cat Jiji from Studio Ghibli's Kiki's Delivery Service. There are only 550 sets in total and the proceeds from each purchase will be entirely donated to the ASPCA, ensuring that you can help fund rescue care and adoption for real-life shelter cats.
Image 1 of 3
For those interested, the full specs of the keycaps from Drop (via TechPowerUp) are below. To support the initiative, you can purchase them here.
Made by Drop
Designed by Matt3o
Profile: MT3, Row 0
Material: Doubleshot ABS
Compatible with Cherry MX switches and clones
Cute gaming accessories are (hopefully) on the rise
Though these are meant to be limited-edition keycaps supporting a charity, the fact that they're designed with adorable cats shows the slow shift in gaming accessory aesthetics. For too long, gaming accessories have been plagued with the same black color – sometimes given a green, blue, or red highlight to 'liven it up' – with little variation. The dreaded 'gamer aesthetic' has been the front face of gaming for too long.
It's more than refreshing to see companies put out unique designs and accessory color palettes. For instance, HyperX's personalization line, which I previewed before CES 2023, seeks to completely flip the concept on its head by offering tons of brightly colored cute or cool skull and dragon-themed work desk accessories. And its current keycap collection features some extremely cute animal designs that will absolutely stand out on any keyboard.
The fact that it's gradually becoming more acceptable to release cute accessories for products made for a 'hardcore' gamer or PC enthusiast is very possibly why Drop, a company that normally releases very practical and high-quality products like its Drop ALT keyboard, can sell keycaps that have a cute anime cat on them.
As a lover of both the cute and cool for gaming, I'm extremely excited to see this change in perception and hope that more mainstream manufacturers will latch on to the concept. At the very least, there should be a colorful option every time a manufacturer offers a product in black.
Sign up to receive daily breaking news, reviews, opinion, analysis, deals and more from the world of tech.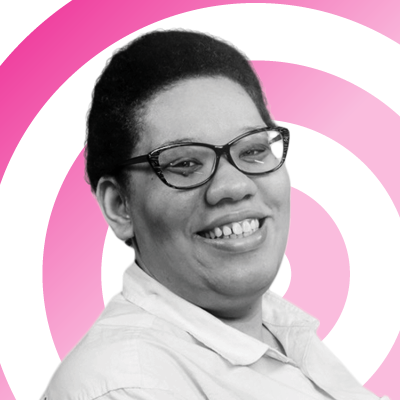 Named by the CTA as a CES 2023 Media Trailblazer, Allisa is a Computing Staff Writer who covers breaking news and rumors in the computing industry, as well as reviews, hands-on previews, featured articles, and the latest deals and trends. In her spare time you can find her chatting it up on her two podcasts, Megaten Marathon and Combo Chain, as well as playing any JRPGs she can get her hands on.