Somehow, LG's 97-inch OLED isn't the priciest TV of the week – thanks, Samsung
Big screens mean big money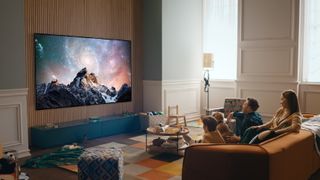 (Image credit: LG)
In September 2022, both LG and Samsung showed off 100-inch(ish) versions of their flagship 4K TVs. LG revealed its first-ever 97-inch OLED TV as part of the LG G2 line-up at IFA 2022. Meanwhile, Samsung also quietly unveiled a new 98-inch model in its Neo QLED line-up, called the Samsung QN100B.
At the CEDIA 2022 tech show later in September, both models got prices for the first time, and while they're both very damn expensive, it turns out the the OLED option unexpectedly has the price edge.
The 97-inch LG G2 will launch with an MSRP of $25,000 according to FlatpanelsHD, while the Samsung QN100B has a price 45,000,000 South Korean won according to What Hi-Fi?, which translates to a little over $31,000 at the time of writing.
Normally, the best OLED TVs command a price premium over LCD-based rivals, but Samsung is really pushing things with the QN100B – especially when it comes to HDR brightness.
Samsung is saying that the QN100B can reach 5,000 nits of brightness in HDR peaks, which would make it the brightest consumer TV so far. The Samsung QN900B 8K TV high-end TV was rated for 4,000 nits, we're talking a 25% leap over Samsung's best brightness so far… in theory.
In the real world, the QN900B delivers a little over 2,000 nits of brightness, which is astoundingly bright, to be fair. If the QN100B manages 2,500 nits or so, it will still provide some of the most astoundingly vibrant images ever delivered by a pack of pixels.
The QN100B also has Samsung's most elaborate sound system to date, with a 6.4.4 setup, compared to 6.2.2 on the QN900B, which means more power overall, more bass and more upfiring drivers for Dolby Atmos height.
In comparison to all this, the LG G2 97-inch is effectively the same as a regular LG G2 – there may be minor differences that a full review would reveal, but nothing big like the Samsung.
Elite 98-inch for less
You can get a 98-inch 4K picture for less than this right now, by the way – and without digging into the best 4K projectors.
The Samsung QN90A is still around, at the time of writing was available for just £7,999 at Amazon UK, and $14,999 at Amazon US. Obviously, that's a big pile of money in both cases, but compared to $30,000+ for the QN100B… well, "bargain" might be a strong word, but it's a good home theater deal overall if you want a big big screen.
Check out our guides to the best 75-inch TVs and best 85-inch TVs if you want more huge-screen thrills that are a little more reasonable in both size and price, though.
Sign up to receive daily breaking news, reviews, opinion, analysis, deals and more from the world of tech.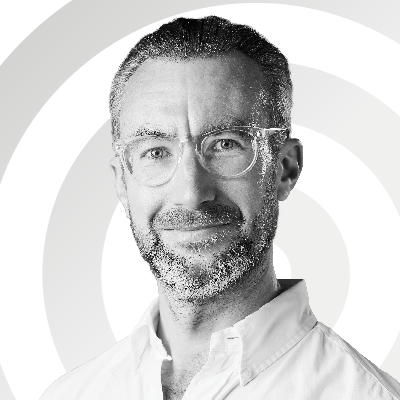 Managing Editor, Entertainment
Matt is TechRadar's Managing Editor for Entertainment, meaning he's in charge of persuading our team of writers and reviewers to watch the latest TV shows and movies on gorgeous TVs and listen to fantastic speakers and headphones. It's a tough task, as you can imagine. Matt has over a decade of experience in tech publishing, and previously ran the TV & audio coverage for our colleagues at T3.com, and before that he edited T3 magazine. During his career, he's also contributed to places as varied as Creative Bloq, PC Gamer, PetsRadar, MacLife, and Edge. TV and movie nerdism is his speciality, and he goes to the cinema three times a week. He's always happy to explain the virtues of Dolby Vision over a drink, but he might need to use props, like he's explaining the offside rule.