Sky Go on Chromecast: is it available and best ways to watch
Is Sky's on-demand streaming available through Chromecast?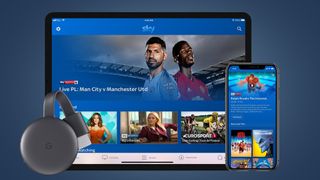 (Image credit: Future)
The video streaming market has exploded over the past few years and you'd be hard-pressed to find someone today who doesn't stream video content. As video streaming companies compete with each other for viewers, we benefit from improved offerings and tempting prices with the likes of Sky pitching in with on-the-go services like Sky Go.
Sky Go is an on-demand video service from Sky TV—available to residential customers in the UK and Ireland. Packed with an impressive catalogue of video content, Sky TV offers a range of excellent subscriptions, so if you're looking for quality content, check out these our Sky TV deals and packages.
In this article, we explain whether Sky Go on Chromecast is available to you, and the best ways of streaming your favourite shows and films.
Is Sky Go on Chromecast yet?
Sky Go is available on Chromecast in some territories - but unfortunately the UK is not one of them. The lucky folk in New Zealand appear to have things better Down Under, where it is possible to use Chromecast Ultra and Chromecast 3rd Generation with their version of Sky Go.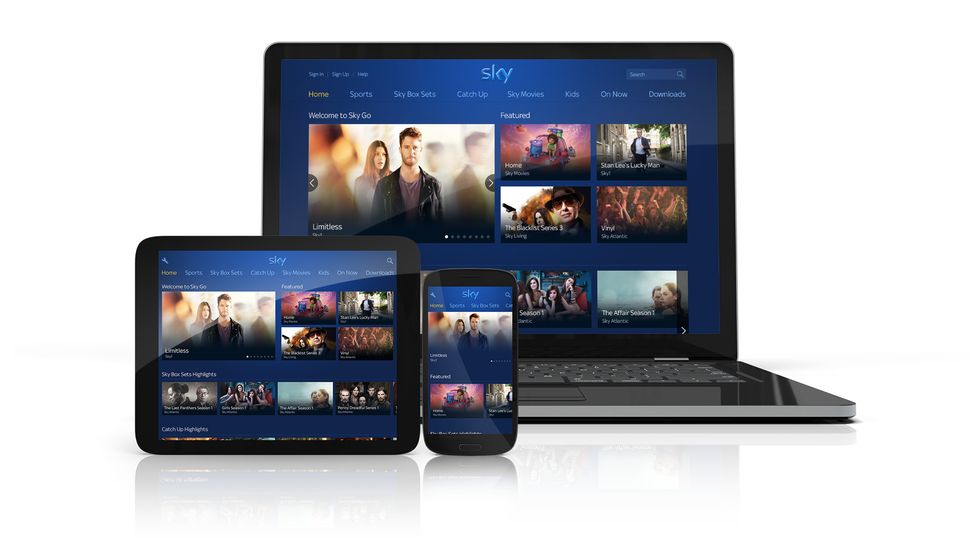 How to use Sky Go on Chromecast
As we say, there is no official support for Sky Go on Chromecast in the UK at the moment, but there does appear to be a workaround that you can try using screen-mirroring that works in some circumstances as explained by the Blue Cine Tech website.
It's not super straight forward and, if you don't already have one, requires you to download an additional free mirroring apps (AllCast on Android, for example). It should be stated that we haven't tried this for the purposes of this article, and there are reports that it doesn't always work. But if you're desperate to get Sky Go running on your TV (and don't have another device (as per below) or using an HDMI cable from your laptop), then it's worth trying.
What other devices can I watch Sky Go on?
With the Sky Go on Chromecast route being such a tricky one to navigate, the app Sky Go is also available on PC, mobile, and tablet. You can activate one subscription on up to six devices, but you can't stream simultaneously on all of them.
To access Sky Go through a gaming console, like Xbox One or PS4, you'll need to pay added fees and get Sky Go Extra. Follow our full guides on how to get Sky Go on Xbox and Sky Go on PS4. This will also let you stream on two devices at once.
What can I watch on Sky Go?
Sky has several subscription plans for its users, so what you can watch depends on your Sky TV plan. All Sky TV customers have free access to Sky Go.
The subscription includes Sky TV channels like Sky Atlantic, Sky One, and Comedy Central, through which you can watch shows such as Your Honor, The Flight Attendant, and South Park.
There are also optional add-ons available, so you can build an expansive content library tailored to your tastes. For example, with the Sky Cinema add-on, you can stream films like Zack Snyder's Justice League, Moneyball, and The Witches. Meanwhile, the Sky Sports add-on will ensure you never miss a Premier League game.
What other streaming services are available on Chromecast?
The video streaming market is chock-full of services, which means viewers have plenty of options to choose from. You can access these streaming platforms and more through a Chromecast:
Editor's note: A former version of this article incorrectly implied that Sky Go was available to cast with Chromecast in the UK.
Read more:
Get daily insight, inspiration and deals in your inbox
Get the hottest deals available in your inbox plus news, reviews, opinion, analysis and more from the TechRadar team.
Nikshep Myle is a freelance writer and editor. He's passionate about self-transformation and loves to research, experiment, and write about tech, travel, health, and fitness. When he's not writing, you'll find him meditating, traveling, discovering new music, and indulging in adventurous and creative pursuits.