Best Sprint Phone: 10 we recommend
Like data? If so, Sprint may be the carrier for you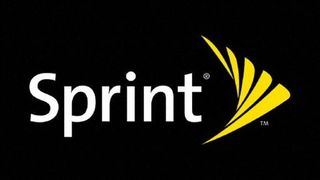 While other carriers quibble about data plans - unlimited, limited, throttled, not-throttled - Sprint offers some of the most easy to understand plans available. And while we haven't been quiet about our disappointment with the company's pace in rolling out its 4G LTE networks, the fact remains that for the most part, Sprint's networks are plenty fast.
With that in mind, if you're a current Sprint subscriber or you're fed up with your current plan and want to make the jump, then you'll want to check out the best sprint phones available now.
1. iPhone 5S
While it's not the worst phone you can get, it's not exactly the best phone either. However, the iPhone 5Sis still a really good phone and Sprint would be a fool to not include the hate-it or love-it Apple iPhone in its offering.
The fact is the 5S is an improvement on the iPhone 5 in terms of speed, camera features, inclusion of a fingerprint reader and just all around quality.
If you're in the market to upgrade your old iPhone, the 4G LTE iPhone 5S on Sprint is a must, especially at the starting price of $99.99 on a two-year contract.
2. Moto X
The Moto X is definitely a phone made for the people, by the people thanks to Motorola's Moto Maker customization program. While originally only on AT&T, it seems like the Maker is on its way to Sprintsooner rather than later.
The camera isn't super and the 5-incher is only a 720p screen, but the battery can definitely last you throughout the day. By opting for features rather than hardcore specs, hands-free Google Now voice commands, a clever notification system and camera access with the flick of wrist are a few worth mentioning that really highlight the phone's abilities.
It's not the perfect device but it's well worth checking out on Sprint since it really does feel like the "everyman's" phone - plus, Sprint just knocked the price down.
3. Nexus 5
Though not quite out just yet, the Nexus 5 is sure to be a hit on Sprint, especially since it has alreadysold out in the Google Play Store.
In addition to its ridiculously low price, many are drooling over the new Android 4.4 KitKat device for its well rounded specs; the colors are vivid on its 4.95-inch IPS LCD screen thanks to the Snapdragon 800 chip and the integration of Google Now is a welcome feature.
The camera, an 8MP option on the Nexus 5, is a move forward again compared to the Nexus 4, with sharper images, faster processing and a wider gamut of options to help improve your pics.
We only had a few minutes to test, but the lower light images seemed impressive enough, and the video was shake free compared to that on the Nexus 4.
4. HTC One
As we've said time and time again, this is the best HTC phone evert. But we'll go one better than that: It's the best phone on the market full stop. The Samsung Galaxy S4 isn't too far behind at all as it's a lot cheaper than the HTC One, but for sheer level of functionality, innovation and just overall effect it has in the hand, we can't help but recommend the HTC One to anyone looking to buy a new smartphone.
It's got a full HD screen crammed into 4.7-inches, which brings a 468ppi - well above what's needed for the eye to discern, but it does definitely bring sumptuous sharpness throughout the use of the phone.
On top of that there's a CPU and RAM combo that is barely bettered, a more-than-enough 32GB of storage and top-end Bluetooth, Wi-Fi and 3G / 4G LTE connections, all topped off by a completely re-imagined version of HTC Sense. What's not to like?
Sign up to receive daily breaking news, reviews, opinion, analysis, deals and more from the world of tech.
Editor-in-chief (US)
Wil (Twitter, Google+) is a technology editor and journalist who has written for a variety of outlets over the last 16 years, including CNET, Computer Gaming World and Incite. Wil also spent two years as the on-air gadget correspondent on G4TV's live daily show, Attack of the Show. Before joining TechRadar, Wil was the editor-in-chief of @GAMER, The Official Games Magazine of Best Buy.