New horror movies 2023: scary films coming to theaters and streamers
News
Contributions from
last updated
This year will be frighteningly full of new horror movies.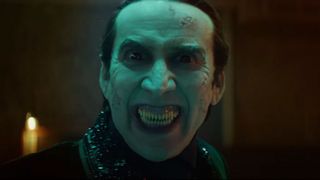 (Image credit: Universal)
New horror movies are not just for Halloween. In fact, this year has a terrifying amount of horror films slated for release in theaters and on streaming services, and we've listed many of them right here.
Last year saw the release of new horror films including Scream, Prey, Nope, Hellraiser, Halloween Ends, Blonde (depending on your tolerance for talking fetuses) and Bones and All – and this year looks to be certainly as scary, if not more so.
This list will be updated regularly with our favourite new horror movies coming to small and big screens near you. This means flicks coming to cinemas in 2023, but also streamers like Netflix, Disney Plus, HBO Max and Hulu, too.
For a roundup of this year's upcoming releases from other genres, check out our pick of the biggest new movies heading to theaters in 2023 and beyond.
---
New horror movies in 2023
M3GAN
When? January 6
Where? Theaters
M3GAN has already been released, but is as new as they come – and this horror movie has already caused quite the stir, with a sequel already confirmed. Combining the two nightmares of a doll that comes to life and a robot that thinks for itself, M3GAN tells the tale of an AI doll-robot hybrid, created to be a kids' best friend and a parent's eyes and ears. But, of course, this doesn't go as planned when creator Gemma (Alison Williams) gifts the prototype to her eight-year old niece, Cady. Yikes.
There's Something Wrong with the Children
When? January 17
Where? Amazon Prime Video, Apple TV (and MGM+ on March 17)
It's possible this film has landed on the creepiest ever title for a movie, which is a good start (depending on how brave you are). When a group heads away for a weekend break, the kids disappear from their beds one night. When found at the open mouth of a cave, they're brought back home safely – but begin acting extremely strangely. Evil is in their midst.
Available to stream right now.
Infinity Pool
When? January 27
Where? Theaters
A holiday in paradise goes very wrong when rich, young couple Rich (Alexander Skarsgård) and Em (Cleopatra Coleman) venture away from the resort at the behest of mysterious Gabi (Mia Goth). Outside the resort, they find a culture full of hedonism and untold horror. Then, when a tragic accident occurs, the pair are told they are to be executed or pay a huge sum of money to watch a clone of themselves die instead. Brandon Cronenberg's follow-up to Possessor will ensure you never relax on holiday again.
Knock at the Cabin
When? February 3rd
Where? Theaters
Knock at the Cabin is an apocalyptic psychological thriller from M. Night Shyamalan (The Sixth Sense, Signs) centred around a family vacation at a cabin in the woods. A young girl and her family are taken hostage by a group of strangers who tell them they can stop an impending apocalypse – if they sacrifice one of their family members. It's a big 'eek' from us.
Cocaine Bear
When? February 24
Where? Theaters
As unbelievable as it sounds, Cocaine Bear is based on a true story. The true story of a bear who ingested a duffel bag of cocaine in Georgia in 1985 and heads out on a violent and destructive rampage, eating people and tearing down everything that stands in its way. It's worth mentioning that in real life, the bear died pretty quickly, but this cinematic interpretation makes the most of the premise – getting an hour and 31 minutes out of the bear's unfortunate mental state.
This is a head-scratcher of a plot, but we're all in for it.
Scream VI
Yup, there's more to say about the Scream universe. Hot on the tail of the previous film (Scream V, clearly), which was released last year, 2023 will see the release of another instalment of the slasher movie classic.
This time, the crew, which includes Jenna Ortega, Hayden Panettiere and Courtney Cox move to NYC in hopes of a fresh start after the last round of killings, away from Ghostface. As you can imagine, this doesn't go to plan. However, this time it seems the killer is unlike the one in any other Scream movie... whatever that means.
The Pope's Exorcist
When? April 7
Where? Theaters
Starring Russell Crowe and directed by Julius Avery (Overlord), The Pope's Exorcist is based on a true story, making the premise even more frightening. The central character portrays a real-life Italian Pope, Father Gabriele Amorth, who apparently carried out over 100,000 exorcists for the Vatican before his death in 2016 at the age of 91.
Renfield
When? April 14
Where? Theaters
A horror comedy film with a star-filled cast (Nicholas Cage, Nicholas Hoult, Ben Schwartz, Awkwafina), Renfield is a reboot of Universal's Dracula series. The title character is Count Dracula's henchman, who, sick of doing his master's bidding, finds a new life in modern day New Orleans. As he tries to break his codependency on the Count, Renfield falls in love with a traffic cop named Rebecca Quincy.
Salem's Lot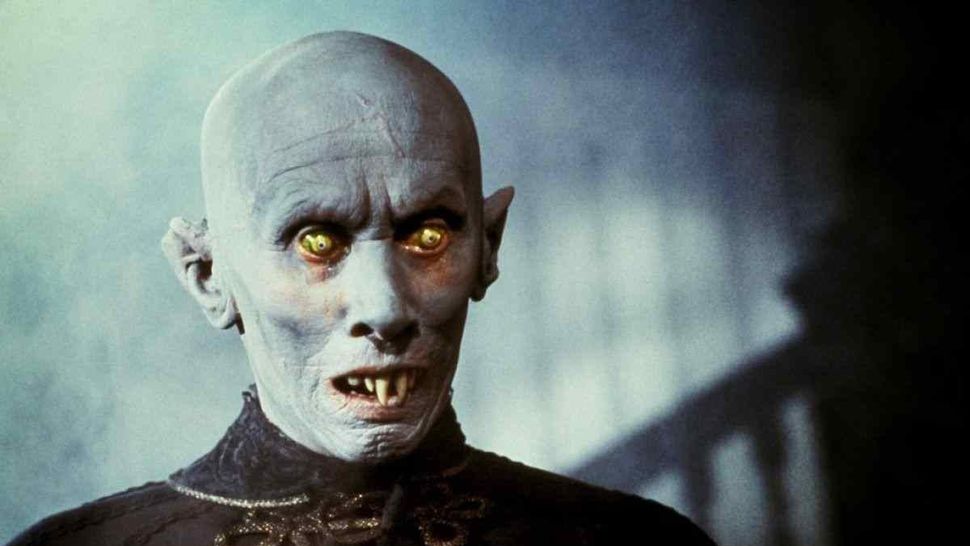 When? April 21, 2023
Where? Theaters
Yet another Stephen King story is headed for the big screen. Having been adapted into a two-part television miniseries of the same name in 1979, Salem's Lot will hit theaters in April next year, having been originally slated for a September 2022 release. King's 1975 novel tells the tale of an author who, upon returning to his childhood home, discovers that his town is being haunted by a vampire. Top Gun: Maverick star Lewis Pullman is attached to lead the line alongside Bill Camp, William Sadler and Makenzie Leigh, with Annabelle Comes Home director Gary Dauberman on directing duties.
Warner Bros. had originally planned to release Salem's Lot on HBO Max 45 days after its theatrical release in 2022, but the movie is now expected to hit theaters exclusively this year.
Evil Dead Rise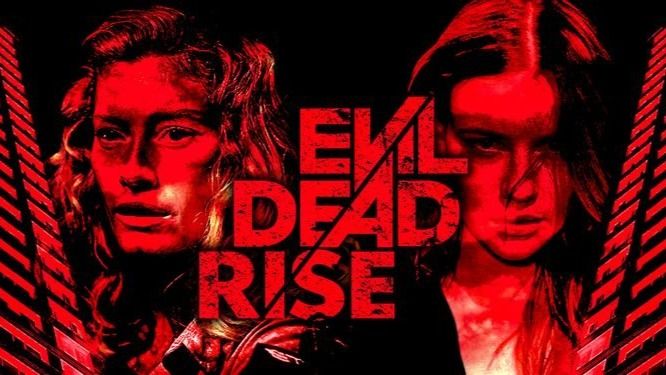 When? April 21, 2023
Where? Theaters
As with Salem's Lot (above), Evil Dead Rise was originally slated to release in theaters (and later on HBO Max) in October of 2022, but the movie has now been pushed back until April 2023. The fifth instalment in the Evil Dead Franchise, it will follow two sisters trying to survive and save their family from demonic creatures. Alyssa Sutherland, Lily Sullivan, Gabrielle Echols, Morgan Davies, Nell Fisher and Mia Challis are all confirmed to star, while Spider-Man and Doctor Stranger in the Multiverse of Madness director Sam Raimi will serve as executive producer alongside Irish filmmaker Lee Cronin.
Insidious: Fear The Dark
When? July 7
Where? Theaters
The fifth instalment in the Insidious series is actually a direct sequel to the first two films, directed by Patrick Wilson in his directoral debut. Wilson joins Rose Byrne (Spy, Bridesmaids) and Ty Simpkins (Iron Man 3, Jurassic World) in reprising their onscreen roles. Insidious 5 takes place 10 years after the events of Insidious 2, with Dalton (Simpkins) heading off to college to start afresh. But his past is not dead, and soon his repressed demons reappear to make his life a living nightmare.
Last Voyage of the Demeter
When? August 11
Where? Theaters
Last Voyage of the Demeter is the second Dracula-related movie to be up for release in 2023. This one is based on a single chapter of Bram Stoker's 1897 Dracula novel, which tells the chilling tale of a merchant ship travelling from Carpathia to London, carrying 50 unmarked wooden crates. Onboard, there's a looming, frightening presence that makes itself known each night, and when the ship eventually arrives in London it's little more than a charred wreck – with no crew to be found.
The film has a recognisable cast including Corey Hawkins (In The heights, Straight Outta Compton) and Aisling Franciosi (Game of Thrones).
The Nun 2
When? September 8
Where? Theaters
The Nun (pictured) was a spin-off from The Conjuring, and a very successful one at that. We don't have a lot of information about the plot yet, but The Nun 2 is thought to be set in the 1950s, with Sister Irene one again being plagued by Valek the Demon Nun (reprised by Bonnie Aarons), a truly frightening demonic entity. Rumour has it that the movie will include a murdered priest and, of course, evil forces abound.
The Exorcist
When? October 13
Where? Theaters
Yup, The Exorcist is coming back to a terrifying screen near you. This is not a remake but a trilogy of sequels – and that's about all we know about this as yet untitled film (above picture is from the first movie). We do know that the cast is strong, with Leslie Odom Jr. (Hamilton, Knives Out: Glass Onion), Ann Dowd (The Handmaid's Tale. The Independent) and Ellen Burstyn (Requiem for a Dream, The Exorcist) – but seemingly no Linda Blair.
Saw X
When? October 27
Where? Theaters
Saw 10 will be released just in time for your next Halloween movie-fest, with Jigsaw ready and waiting to unleash his particular brand of nightmare on unsuspecting players. It's been 20 years since the first film, and this time it's back in the hands of Kevin Bell, who directed Saw 6 and 7.
There's little confirmed information yet, but Tobin Bell is set to return as John Kramer. With no plot rumours to speak of, we can only assume there will be more mutilations, blood and gore to, erm, enjoy. Want to catch up before the big event? Find out how to watch the Saw movies in order.
Get daily insight, inspiration and deals in your inbox
Get the hottest deals available in your inbox plus news, reviews, opinion, analysis and more from the TechRadar team.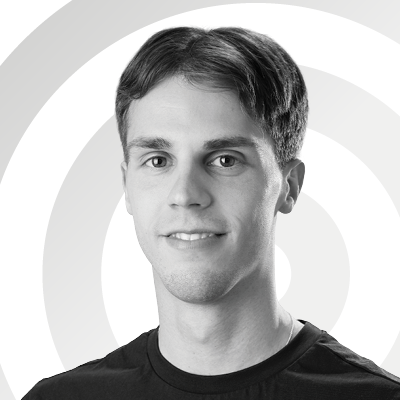 Axel is a London-based Senior Staff Writer at TechRadar, reporting on everything from the latest Apple developments to newest movies as part of the site's daily news output. Having previously written for publications including Esquire and FourFourTwo, Axel is well-versed in the applications of technology beyond the desktop, and his coverage extends from general reporting and analysis to in-depth interviews and opinion.
Axel studied for a degree in English Literature at the University of Warwick before joining TechRadar in 2020, where he then earned an NCTJ qualification as part of the company's inaugural digital training scheme.