Mac Mini 2022 - news, rumors, and everything we know
Here's everything we know about the next Mac Mini from Apple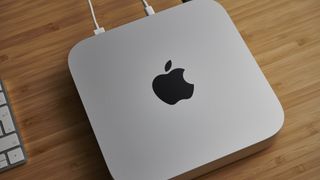 (Image credit: Future)
The Apple Mac Mini 2022 might not have the most buzz around it, sitting in the shadow of the Mac Studio on one side and the MacBook Air 2022 on the other, but Apple's mini desktop PC has legions of fans, and they are all eyeing WWDC 2022 on June 6 this week.
It's been nearly two whole years since the Apple Mac Mini (M1) was revealed in November 2020, and since then, it has continued to be impress us as one of the best computers around – especially for more everyday, casual users. In many ways, it is the perfect desktop complement to the Apple MacBook Air (M1), and we're eagerly anticipating a new refresh this week that might introduce the new Apple M2 chip into the mix.
Despite its diminuitive stature and somewhat limited hardware configurations, the 2020 Mac Mini was no slouch when it came to performance and was able to hold its own against the best processors on the market back in 2020, and is an especially good alternative to the more expensive 2021 iMac 24-inch desktop all-in-one, which also comes at a steeper price point.
But that was all back in the pre-Intel Alder Lake times, and Team Blue's impressive new silicon is definitely giving Apple and AMD some stiff competition, so the Mac Mini 2022 would be a great way for Apple to get back into the fight for the everyday consumer, especially those looking for some more affordable upgrades than what's on offer elsewhere.
So do we expect to see the new Mac Mini 2022 at WWDC on June 6? We certainly hope so, and not just so we can get our hands on the new Apple M2 chip it's expected to run. Here's everything we've heard about this fan-favorite device so far.
Will the Mac Mini 2022 be at WWDC?
Rumours of the newest Mac mini began in July 2021, but we've seen no true updates from Apple regarding its existence. We do know that when the Mac mini is announced, it'll be powered by an Apple silicon processor - hopefully a brand new M2 chip. The 2022 Mac mini may have been absent from Apple's "Peek Performance" event in March, but there's still the possibility of it appearing at Apple's Worldwide Developers Conference in June.
Due to its absence from the March event, it would make sense that Apple waited to unveil the Mac mini 2022 (and MacBook Air 2022) at WWDC 2022 because both products are rumoured to utilise the yet-to-be-announced M2 chip. This theory is further solidified through the most recent laptop grapevine rumour that Apple is testing a bunch of new Macs powered by the next-gen M2 - the Mac mini among them.
However, there's a slight chance the Mac Mini 2022 won't be at WWDC at all due to a different rumour from March stating the new Mac Mini will have no form factor redesigns and won't show up until 2023. We're hoping it'll appear at WWDC 2022, but won't be surprised if it skips the event after all.
Apple Mac Mini (2022): Cut to the chase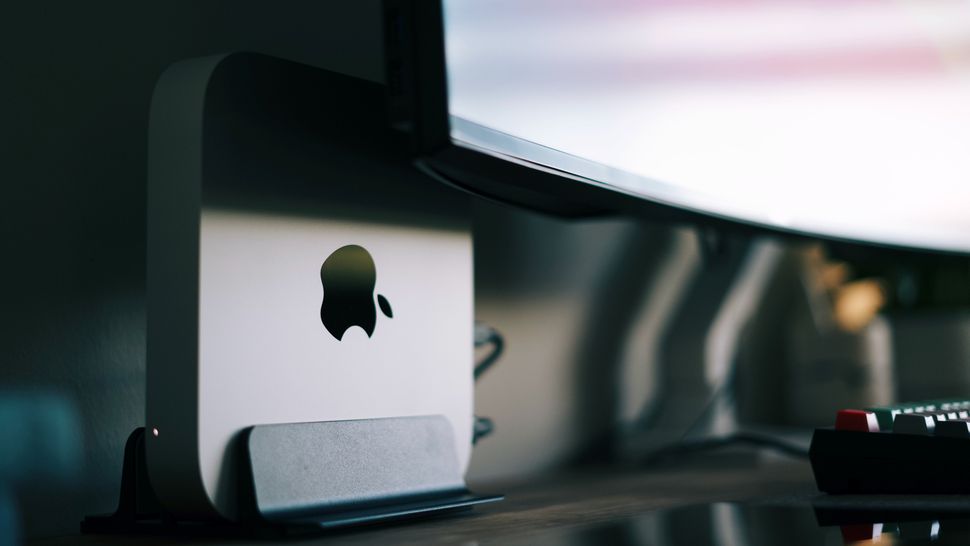 What is it? Apple's next-generation mini-PC
When is it out? Expected late 2022 or 2023, but an announcement may come at WWDC 2022 on June 6.
What will it cost? Unknown, but likely similar to current pricing (starting at $699 / £699 / AU$1,099)
Apple Mac Mini 2022: Latest News and Rumors
April 15: Apple is testing a whole bunch of new Macs that are powered by its next-gen M2 chip -- including a new Mac Mini.
April 14: A firmware update for Apple's new Studio Display references a product marked as Macmini10,1, which apparently is a model ID not used for any of the existing Mac product lines.
March 13: Bo-ring! Well-respected and (usually very well-informed) Apple analyst Ming-Chi Kuo says the upcoming Mac Mini will keep the existing form factor - and will show up in 2023. :-(
March 09: At its Spring "Peek Performance" event, Apple unveiled a new M1 Ultra chipset, the iPad Air 2022, the iPhone SE 2022, the fancy Mac Studio, and more! But no Mac Mini, unfortunately.
More of the latest Mac Mini tidbits ▼
March 04: With an Apple event right around the corner, there's a lot of attention being paid to rumors of new MacBooks, iPads, and iPhones. But a new M2-powered Mac Mini could be the star in the show, writes TechRadar's John Loeffler.
Feb. 21: Seven new Mac models will be released in 2022, says Mark Gurman, all featuring some version of the Apple silicon processors. Including a new Mac Mini.
Aug. 23, 2021: Bloomberg's Mark Gurman suggests that the M1X Mac mini could launch "in the next few months." Could that mean Apple will have a massive announcement event planned for September?
July 8, 2021: A new Mac Mini should accompany two MacBook Pros in late 2021, wrote one leaker, all equipped with the M1X, Apple's alleged successor to the M1 chip.
Apple Mac Mini 2022: Release date and price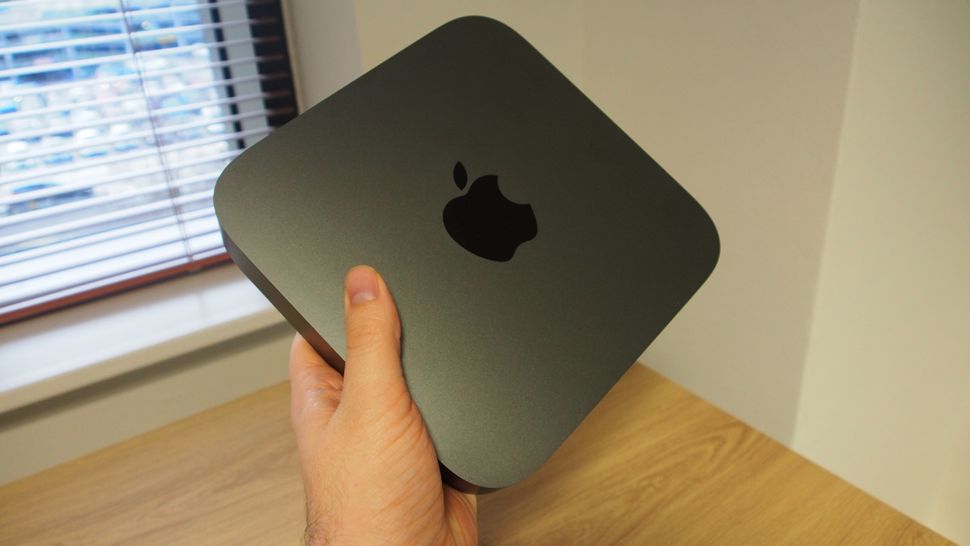 The Apple Mac Mini (2022) hasn't even been announced yet, so there's no official release date that we can confirm. The last Mac Mini (M1) was released in late 2020, so going off Apple's typical 18 to 24 product release cadence, we expected it to be announced at the March 2022 event, but sadly this wasn't the case. It's still likely we could see it announced before the end of the year though if Apple does have plans to release an M2 SoC.
The 2020 models of both products were announced at the same time, and both feature the M1 chip. There are also a lot of rumors that the 13-inch MacBook Pro won't see a major redesign, which might be reserved for a new MacBook Air reveal later this year.
If that is true, then it may make sense for the Mac Mini with M2 to be announced alongside the 13-inch MacBook Pro since there's much less excitement around a Mac Mini redesign than there is for a MacBook.
After all, announcing two new M2-powered devices that don't feature major redesigns is better than announcing just the one, and if the Mini were to only get internal improvements, swapping out the M1 for the M2 would make mass production significantly simpler.
More recent rumors from well-placed sources suggest that Apple might have decided to push back the Mac Mini 2022 to 2023 – and if that turns out to be the case, we're going to have to stop referring to it as the Mac Mini 2022.
Apple Mac Mini 2022: Design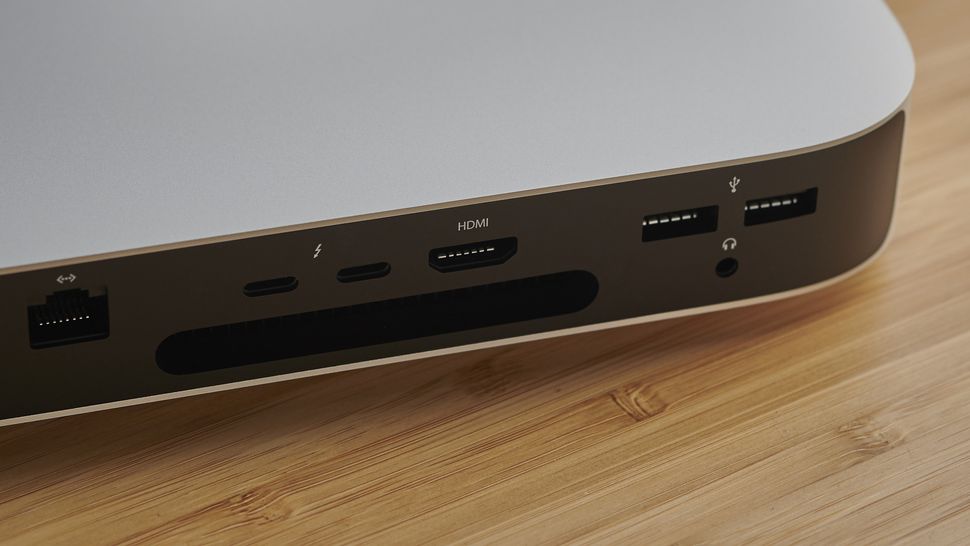 One of the major advantages to the Mac Mini is its size, which is perfect for those who need a home PC but don't want a large PC case or an all-in-one computer like the latest iMac. But will that change?
There has been a lot of talk about the potential redesign of Apple's MacBook Air (2022) as well as the lack of redesign for the 13-inch MacBook Pro. Which side of things do we expect the Mac Mini to come down on?
It's a hard question to answer, unfortunately: since there is less interest in seeing a Mac Mini redesign, there's less incentive for Apple to redesign the Mac Mini. However, one of the reasons why the lack of a redesign for the 13-inch MacBook Pro makes a lot of sense is that the 13-inch MacBook Pro might be discontinued after this year in favor of the 14-inch MacBook Pro (2021).
If you're going to continue to release a product, and we don't expect the Mac Mini to be discontinued any time soon, then it's almost certain that it will have to get a redesign (albeit, nothing major) to fit in with other Mac products that do, namely the iMac, and presumably the MacBook Air and MacBook Pro 14-inch and MacBook Pro 16-inch.
The rumor mill has gone both ways on this, but earlier leaks hinting that a change in form factor was on the cards have since been shot down by other sources. We'll have to wait and see what the Mac Mini 2022 looks like.
Apple Mac Mini 2022: Specs and performance
There's not much we can say specifically about the Mac Mini's specs without knowing the Apple chip that runs it, but we do expect that it will have the same 8GB/16GB Unified Memory configuration options, with anywhere from a 256GB SSD up to a 2TB SSD.
We also expect the number and types of ports to stay more or less the same, but we're hoping for an upgrade to USB-C Thunderbolt 4 from the existing Thunderbolt 3. Same goes for upgrades in the way of HDMI 2.1 and a DisplayPort 1.4 output, but with Thunderbolt 4, those ports might not be necessary anyway, so they might get the axe with a new Mac Mini.
That might shift around our list of best monitors for the Mac Mini, but something tells us this isn't much of a concern for Apple.
As for the chips powering the new device, that's where things can get interesting.
There is some buzz that we won't just see an M2-powered Mac Mini, but we might also see an M1 Pro and even an outside chance of an M1 Max-powered Mac Mini.
These latter two might be more for professionals rather than home PCs, but the possibility could give the Mac Mini much broader appeal, especially since it might allow consumers of all stripes to access the performance of an M1 Pro and M1 Max at a more accessible price point than you'd get with a MacBook Pro.
Sign up to receive daily breaking news, reviews, opinion, analysis, deals and more from the world of tech.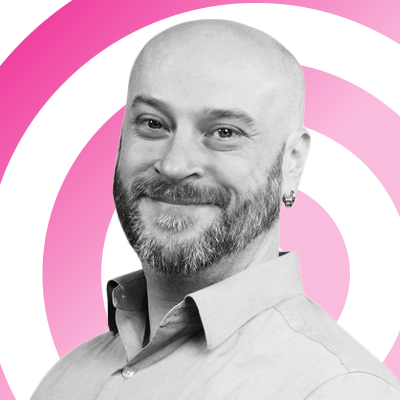 John (He/Him) is the Components Editor here at TechRadar and he is also a programmer, gamer, activist, and Brooklyn College alum currently living in Brooklyn, NY.
Named by the CTA as a CES 2020 Media Trailblazer for his science and technology reporting, John specializes in all areas of computer science, including industry news, hardware reviews, PC gaming, as well as general science writing and the social impact of the tech industry.
You can find him online on Threads @johnloeffler.
Currently playing: Baldur's Gate 3 (just like everyone else).