Amazon Prime Video finally adds Dolby Vision HDR on TVs… for 3 shows
Confirmed by watching them on my own OLED TV, but it's not on phones yet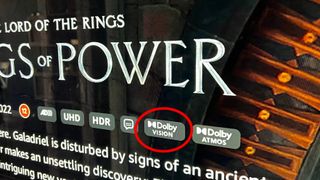 (Image credit: Future)
Another victory has been claimed in the (mostly quiet these days, actually) HDR format battles – Amazon Prime Video has begun to support Dolby Vision HDR. Previously, Prime Video had used the rival HDR10+ format, while Dolby Vision is used by… basically every other streaming service, including Netflix and Disney Plus.
However, there are two big catches here. The first is that it only appears to be enabled on three (3) shows: The Rings of Power, Tom Clancy's Jack Ryan, and The Wheel of Time.
The second is that so far Dolby Vision only appears to work on TVs – right now, I can't see it appearing as an option on my iPhone 13 Pro, which does support Dolby Vision.
I confirmed that it works on TVs by firing up Prime Video to play through my Philips OLED806 OLED TV, which supports Dolby Vision, and sure enough it appeared as an option when choosing The Rings of Power.
I double checked that it actually works – my TV's source detail screen told me that it's definitely receiving a Dolby Vision signal, so all appears to be in order.
I've approached Amazon Prime Video to ask if the company will expand Dolby Vision support to more shows, and whether it will bring it to phones too, and I'll update this article if I get a response.
Why is Dolby Vision support a big deal?
There are three kinds of HDR used in movie streaming apps: HDR10, HDR10+, and Dolby Vision.
HDR10 is the most basic version – this is what you might think of as 'standard' HDR. It adds a wider color gamut and dynamic range than SDR content, but has to 'tone map' brightness and darkness levels at one setting for an entire movie, so if a film has both extremely bright and extremely dark scenes, these can lose detail in the darkest areas and the brightest highlights.
HDR10+ is, as you might expect, a better version of HDR10. It includes 'dynamic metadata', which means the 'tone mapping' is done on a per-scene basis, so dark scenes tell the TV to respond in a very different way than bright scenes. This gets back nuance and detail when things get extra bright and dark.
Dolby Vision does the same as HDR10+, but it's more widely supported in content (and has some other tricks, such as 12-bit color support, but no TVs actually can display this yet, so that's not such a real benefit).
All HDR TVs support HDR10, but many TVs only support either Dolby Vision or HDR10+ – most brands support Dolby's version, but Samsung is the huge name that sticks with HDR10+. If your TV doesn't support one of the two more advanced formats, the video is just shown in HDR10 instead, so you still get some HDR benefits.
Amazon Prime Video was the only major streaming service that used HDR10+, and now it's taken its first steps towards support for Dolby Vision, which pretty much tips Dolby Vision into being the de facto winner of the HDR fight.
So the next question is whether Samsung will follow suit and give up its boycott of Dolby Vision support – will the best Samsung TVs of 2023 bring the feature we've been asking for most? The brand finally added Dolby Atmos support to its TVs in 2022, so it seems like the Dolby ice is thawing there. We'll find out at CES 2023, most likely.
Sign up for Black Friday email alerts!
Get the hottest deals available in your inbox plus news, reviews, opinion, analysis and more from the TechRadar team.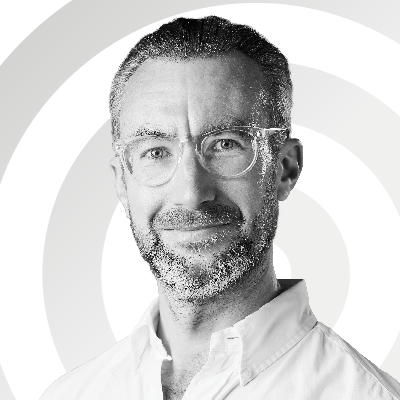 Managing Editor, Entertainment
Matt is TechRadar's Managing Editor for Entertainment, meaning he's in charge of persuading our team of writers and reviewers to watch the latest TV shows and movies on gorgeous TVs and listen to fantastic speakers and headphones. It's a tough task, as you can imagine. Matt has over a decade of experience in tech publishing, and previously ran the TV & audio coverage for our colleagues at T3.com, and before that he edited T3 magazine. During his career, he's also contributed to places as varied as Creative Bloq, PC Gamer, PetsRadar, MacLife, and Edge. TV and movie nerdism is his speciality, and he goes to the cinema three times a week. He's always happy to explain the virtues of Dolby Vision over a drink, but he might need to use props, like he's explaining the offside rule.